China's Yin Ruoning collects maiden major title at Women's PGA Championship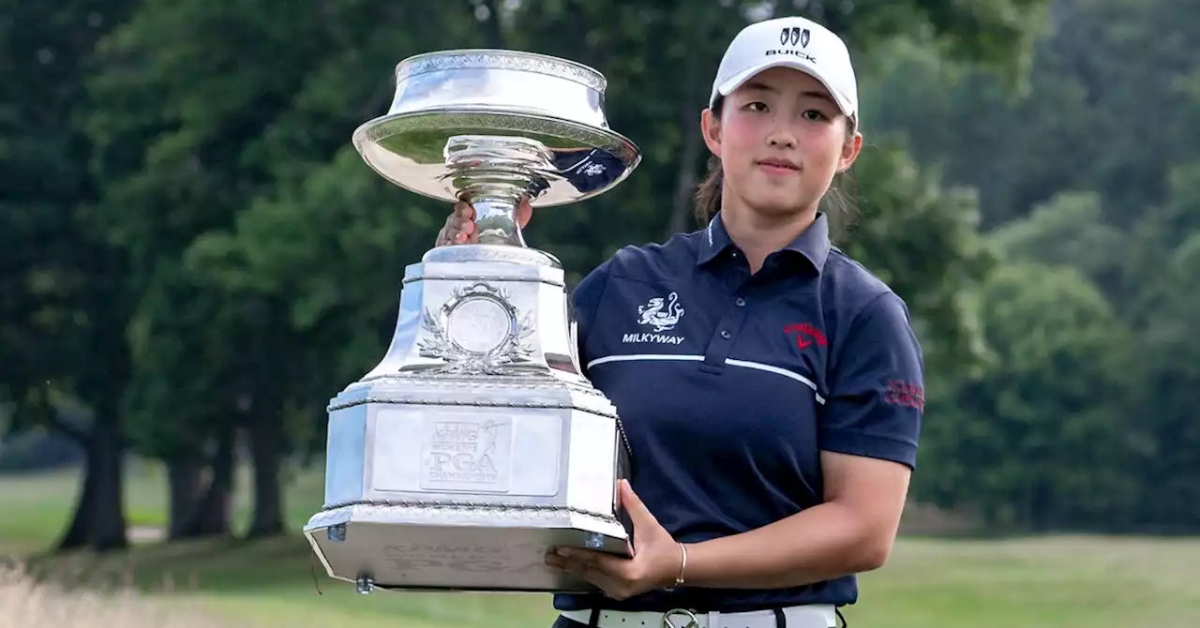 China's Yin Ruoning produced a flawless final round with four birdies to win the Women's PGA Championship at Baltusrol Golf Club on Sunday and claim her first major title.
Having started the day three strokes back from the lead, Yin pumped her fist as she drained a birdie putt on the par-five 18th, carding a four-under par 67, before waiting for her competitors to finish in Springfield, New Jersey.
Japan's Yuka Saso (66) finished one stroke back in second after a bogey on the par-three 16th undermined an otherwise blemish-free final round.
The 20-year-old Yin, who collected her maiden LPGA Tour title at the DIO Implant LA Open earlier this year, is only the second Chinese woman to win a golf major after Shanshan Feng.
"I would say she's definitely the goal that I'm chasing," said Yin, who was nine years old when Feng won the Women's PGA Championship in 2012. "She is the person who inspired me the most."
Yin hit every green and kept her poise through a mid-round rain delay, overcoming hiccups she experienced earlier in the tournament that saw her stumble with four bogeys in the second round.
"For the last couple days, my ball-striking was perfect. I only missed, I think, six greens in four days," she said.
"Before today's round, I just told my physio that my goal for today (was) just no three-putt. I don't care if I'm winning or not, just no three-putt. I did it, too."
She offered a subdued celebration but became emotional at the trophy ceremony as she thanked her parents for supporting her "since day one."
Saso drained her birdie putt on 18 but could only watch on as Yin equaled her effort.
"I was on the 18th tee and I saw the leaderboard, and I know I have a one-shot lead," said Yin. "After the tee shot, I saw Yuka make an incredible birdie here, and I know I have to make birdie at this hole to win the championship. I'm glad I did it."
Spain's Carlota Ciganda carded an astonishing seven-under par 64, with an eagle on the par-five seventh, to finish in a five-way tie for third place with Sweden's Anna Nordqvist, American Megan Khang, China's Lin Xiyu and Stephanie Meadow of Northern Ireland.
Source: Reuter
About Gurmeet
Tags
[wbcr_php_snippet id="21419"]