Top 10 players who will be free agents next summer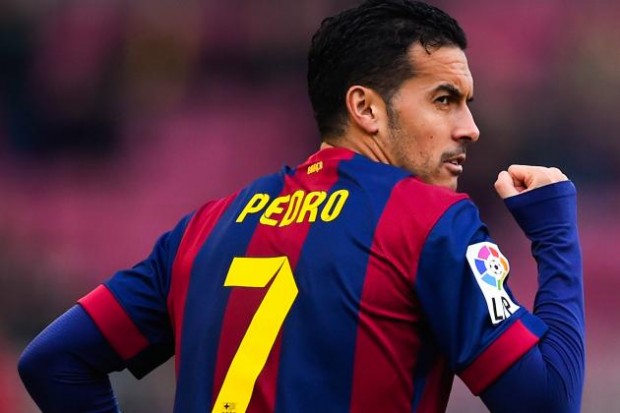 Football fans always consider transferring of windows as a sight of beholding. Around the globe, elite football clubs jostle for luring superstars to the backyard, drama for deadline day, and the certain ' will-he-or-won't-he' situations. The world's best players are always worth their respective weight in gold. With that, good players cost an arm and leg in this recent age. The idea of talented players who are available for free in transfer window happens to be the stuff that dreams are made of and these dreams are just the commonplace in football world. With the new season coming to its beginning, players will be entering final years of contracts unless the parent clubs make decision for extending the deals that they can play free for next summer.
10 Players who will be free agents next Summer
Eric Bailly (Manchester United): This defender of Manchester United came to Premier League in 2016 summer with the straight A's in the report card. Bailly had scored impressively during the time when he was in La Liga! And he has also got earmarked by famous Jose Mourinhoas the defensive rock of United in future.
BlaiseMatuidi (Juventus): This Frenchman had become the omnipresent figure in the team of Paris Saint Germain ever since he joined Ligue one champions in 2011's summer. Upon completion of a total of six seasons that were fruitful with PSG, he did move to Italy and joined Serie A champion 2017. Now he is a significant figure as a free agent for the coming summer.
Pedro Rodriguez (Chelsea): With world-class experience under the belt, this personality can become a significant player for quite a couple of teams worldwide. Meet Pedro – the one who faced challenges with limited chances with the arrival of Frank Lampard! Since he believes that he has unfinished business in fields, he is going to rock it in the upcoming summer.
Luka Modric (Real Madrid): Luka Modric deserves a mention in this particular list of free agents for next summer. In the recent season, Modric already featured twelve times in competitions for the Real Madrid! He even scored twice. Let's see what he does in the forthcoming summer.
Thomas Meunier (PSG): Upon an impressive five years of spell with the Club Brugge, Meunier had made the move to Ligue 1 for joining join Paris in 2016 summer. No sooner than later, he turned out as a great acquisition! He has been anticipated to be one of the next free agents for the coming summer.
Toby Alderweireld (Tottenham): It's simply hard to note that despite some £25m releasing clause coming into the effect in summer, Hotspur has managed keeping hold of Alderweireld. Nevertheless, Belgian might be there for upcoming summer, since he hasn't yet extended the contract with the Spurs as of now.
Mario Gotze (Borussia Dortmund): In the last season, Mario appeared amazing. He even gathered a total of about 7 goals from about 34 appearances! And he managed scoring about 19 starts in Bundesliga. This former winger is 27 years of age currently and happens to be an intelligent player! Let's see what he will do next summer as a free agent.
Willian (Chelsea): Brazilian joined the Chelsea in 2013's 2013 from the side Anzhi  of Russian and registered about 42 appearances for Blues in the debut season. There, he managed scoring four times. And with time, he even got developed into a significant Chelsea  player who managed featuring in the beginning eleven despite frequent changes on the managerial front at the club.
Edinson Cavani (PSG): This Uruguayan from Napoli had joined the Paris Saint-Germain in the year 2013 specifically in July! And right after the completion of 3 amazing seasons where he scored more than thirty goals consistently, he was paid a huge amount of money! Let's see what he will do next summer as a free agent.
Christian Eriksen (Tottenham): What makes woeful run of Hotspur's this season amazing is the coinciding factorewith the Eriksen'slack which happens to be such obvious! So much so, that no one can ignore it. This Danish playmaker happened to be Mauricio's heartbeat of who became a promising player in Europe. He also reached UEFA Champions League finals. What he does the next summer as a free agent is surely something that his fans would be awaiting!
Now that you know the top ten players who are going to be free agents next summer, keep counting days until you get further news and updates!