Mohamed Salah: Is he really a one-season wonder?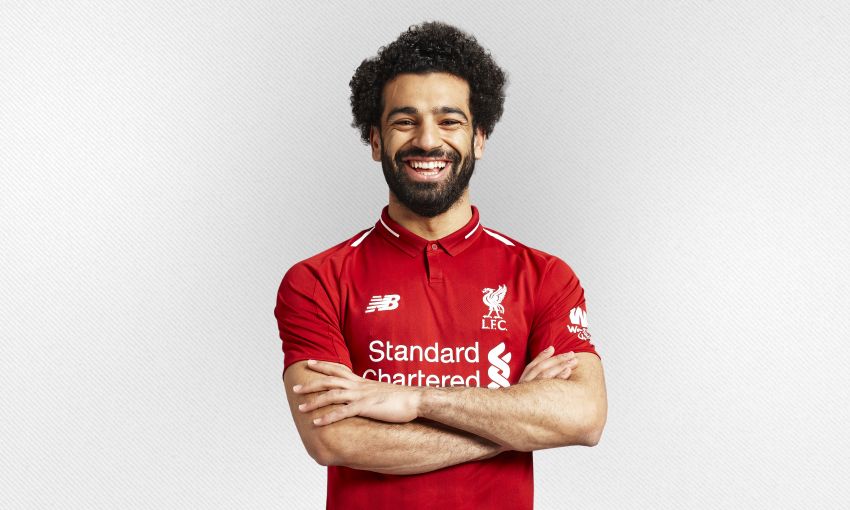 22 June 2017.  The day when Mohamed Salah agreed to put pen on paper for Liverpool Football Club. Time has since flown by, and the buzzing football fraternity is now used to him scoring goals for fun. After winning the Championship with Basel, the left-footed magician was snapped up by Chelsea.
He did score a few goals for the Blues but never broke through a winger's spot reserved by the likes of Eden Hazard, Oscar, Andre Schurrle and Willian. As per the club's loan policy, he was sent to Fiorentina temporarily. Following a fine season with them, he joined AS Roma. Since then, he has never looked back. He scored 15 goals and created 13 more in just 31 appearances for the Serie A giants as they finished runners-up.
However, he reached the unreal at Anfield. Salah netted in a 3-3 opening day fixture against Watford. Little did anyone know he will match the standards set by Lionel Messi and Cristiano Ronaldo. With 60 direct contributions in front of goal, he raised eyebrows, tore records apart and announced himself as a world-class player. Not many experts and journalists alike have been able to fathom the Egyptian's journey to his throne, but statistics never lie.
Mohamed Salah has now scored more Premier League hat-tricks for Liverpool (2) than he has spent seasons as a wonder (1).

Taking the… pic.twitter.com/ECWoEMjoC8

— Squawka Football (@Squawka) December 8, 2018
Fast forward to present day, Salah hasn't quite created as many chances and actually, has the worst shot accuracy in the Premier League. The winger has been a subject to criticism. One must learn firstly, that he has been on the end of a lot of chances. Last year was just a case of everything going in; everything he touched turned into gold.
He took a while to get going this time around. Honestly, he hasn't done all that bad. Mohamed Salah has just gone from 'superhuman' to 'brilliant.'
Owing to his stunning hat-trick against Bournemouth, Salah not only took the match ball home but also reached the shoulders of Pierre-Emerick Aubameyang, who is a joint-top scorer with ten goals. In the simplest of sense, if the Gabonese can receive plaudits, why shouldn't Liverpool's talisman? Also to mention, Salah has five assists to his name this season.
Maybe last year he was better off, but the 26-year-old has not let Jurgen Klopp's side down. With 13 wins and three draws, Liverpool leads the Premier League table. He is still scoring at a rate of 131 minutes-per-goal. Not too bad? Not yet convinced?
Mohamed Salah has now scored as many Premier League hat-tricks for Liverpool (2) as Steven Gerrard.

One legend… one legend-in-the-making. 🔴 pic.twitter.com/Jg5XCGA3ku

— Squawka Football (@Squawka) December 8, 2018
Salah has kept hold of possession better than any other forward in the top six teams. This is the same Mohamed Salah who is often surrounded and cornered by three-four men. Nevertheless, the Egyptian metronome is still finding the ball down the right, wriggling past challenges, beating players and playing his teammates in.
As part of Liverpool's front three, Salah also rotates with Firmino and Mane, which implies he operates from all places. Many a time, he is the furthest man forward. Due to his ball retention, the Merseyside club have been able to fabricate many attacks. His ability to drift in, while being the last man forward is a real asset, as not many offside traps have been able to defuse that attribute of his.
Still not convinced? There's more.
Not many will take a dig at the forward when they learn that since the start of last season, only the great Lionel Messi has scored more league goals than Mohamed Salah, in Europe's top five leagues. With 41 goals, the latter is ahead of thousands of other competitive professionals. Also to add, he the fastest player to 40 league goals for Liverpool (just 52 games), having surpassed legends such as Fernando Torres, Robbie Fowler, Michael Owen, and Luis Suarez. How about that?
41 – Since the start of last season, only Lionel Messi (43) has scored more league goals in the big five European divisions than Mohamed Salah (41). Class. #BOULIV pic.twitter.com/OFNC8hGiRc

— OptaJoe (@OptaJoe) December 8, 2018
Speaking of the Gegenpressing, Salah does his bit there as well. Defensively, he is always a menace to slower defenders and goalkeepers, as his tireless energy and work rate chokes them for time. Not many can dribble past him or outrun him, and more importantly, Salah plays his part by offering almost a tackle every game.
Every game, he averages a remarkable 3.6 shots on goal – a kind of number practiced by out-and-out strikers such as Harry Kane and Sergio Aguero. With 2.1 key passes and almost three completed dribbles, Salah is a symbol of excellence. Despite playing high up the pitch, he has the vision and the ability to read the situation and thus, create real chances for his team.
There's absolutely no reason to feel why Mohamed Salah is not that sharp anymore. Whether he is or not, the sharpshooter is one of the deadliest prospects in world football at the moment. As aforementioned, he has just gone from 'superhuman' to 'brilliant.'
Should he go back to being superhuman, imagine how difficult it would be to stop Salah and Liverpool. Take a moment and ponder.
Mohamed Salah has now been directly involved in 55 Premier League goals since the start of last season:

⚽️ 41 goals
🅰️ 14 assists

At least 12 more than anyone else. 😳 pic.twitter.com/9UEFyDwhWp

— Squawka Football (@Squawka) December 8, 2018