Youthful England see off Wayne Rooney Farewell in a comfortable 3-0 win over USA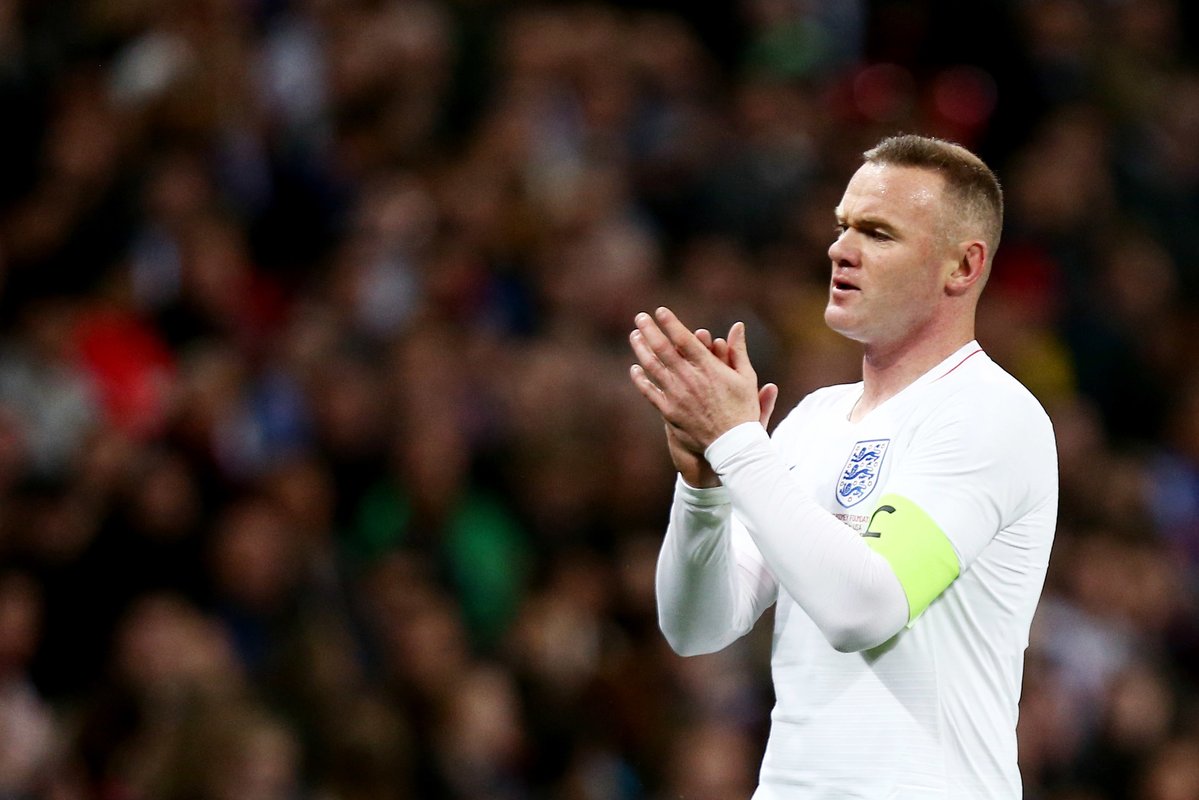 The night was set for England's hero and savior as Wayne Rooney came on the pitch with a guard of Honor by both teams for the last time in the colors of the Three Lions. England's record goalscorer was welcomed with a presentation from FA chairman Greg Clarke and Harry Kane in a genuine show of affection.  For all the mixed opinions evoked by the Football Association's decision to give Rooney a sentimental final run-out for his 120th cap, there appeared no doubt in the minds of the Wembley crowd that this was worthwhile.
While Wayne Rooney was not handed a start, he came on as a 58th-minute substitute for his former Manchester United teammate Jesse Lingard, who earlier set the mood for Wembley scoring an absolute stunner in the 25th minute. Liverpool youngster Alexander-Arnold drilled in his first England goal to make the score 2-0 just two minutes later.
Rooney almost delivered the dream finale in stoppage time when only the outstretched right arm of Guzan stopped him adding the 54th goal to his all-time England record. And, agonizingly, he was just unable to stretch enough to meet a cross six yards out seconds later. Debutant Callum Wilson then put the game to bend when he made it 3-0 for the hosts.
Rooney might have had a little of a role to play in his side win, but it certainly was an emotional night for the Three Lions legend. The England ace took to Twitter to express his gratitude.
Thanks to all the @England fans for your support tonight and over the years, appreciate it all. A journey I'll never forget 👏🏼👏🏼👏🏼 pic.twitter.com/MpmewaW4BM

— Wayne Rooney (@WayneRooney) November 15, 2018
"It's in very safe hands, from what I've seen this week.  It's a great group of young players who have a really bright future. I'm sure in the next few years they will go close to bringing a trophy back. I've had my time; it was two years since I last played. I'm proud to be the record goal scorer. I can sit back now and watch them. I'll be one of the fans supporting them." Rooney signed off.
Fabian Delph captained the England side before Wayne Rooney came on with Jesse Lingard and Dele Alli the only senior heads among England's least experienced lineup in 38 years, 94 caps combined in the starting XI. But the youth English squad did not disappoint Southgate as Jadon Sancho, Harry winks, Alexander Arnold were busy in showing how a new look England dazzled.
Wayne Rooney received a great reception on the final whistle. He ended up delivering a tearful speech in the dressing room. By the time he sits down back in the United States to watch Sunday's crunch tie, he will be a supporter watching a vibrant, young England team make waves without him. Farewell Master Wayne!!
A great end to @WayneRooney's @England career. Lots of money raised for charity and a solid win. A good night. 👌 #England #ThreeLions #ENGUSA pic.twitter.com/9m3HAKHVgU

— Harry Kane (@HKane) November 15, 2018