Women's Team captain Ashalata Devi lays emphasis on building a 'fighting spirit' for junior players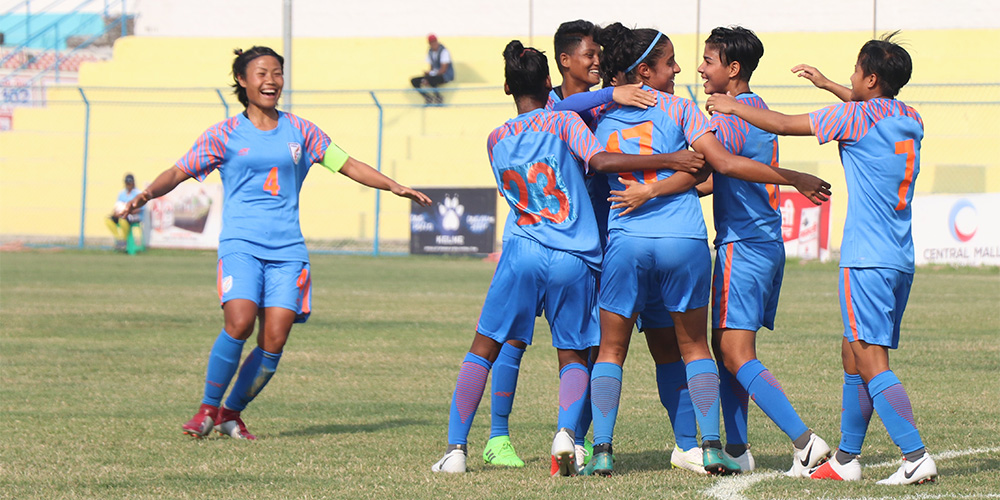 NEW DELHI: The Indian Women's National Team has been raising quite a few eyebrows of late, having earned some impressive results over the last couple of years. Captain and centre-back Ashalata Devi has been leading the side from the back with her own brand of competitive spirit.
During a candid chat with AIFF TV, Ashalata outlined the competitive spirit that she herself has, one which she tries to infuse into the rest of the team in an unrelenting manner, even during training.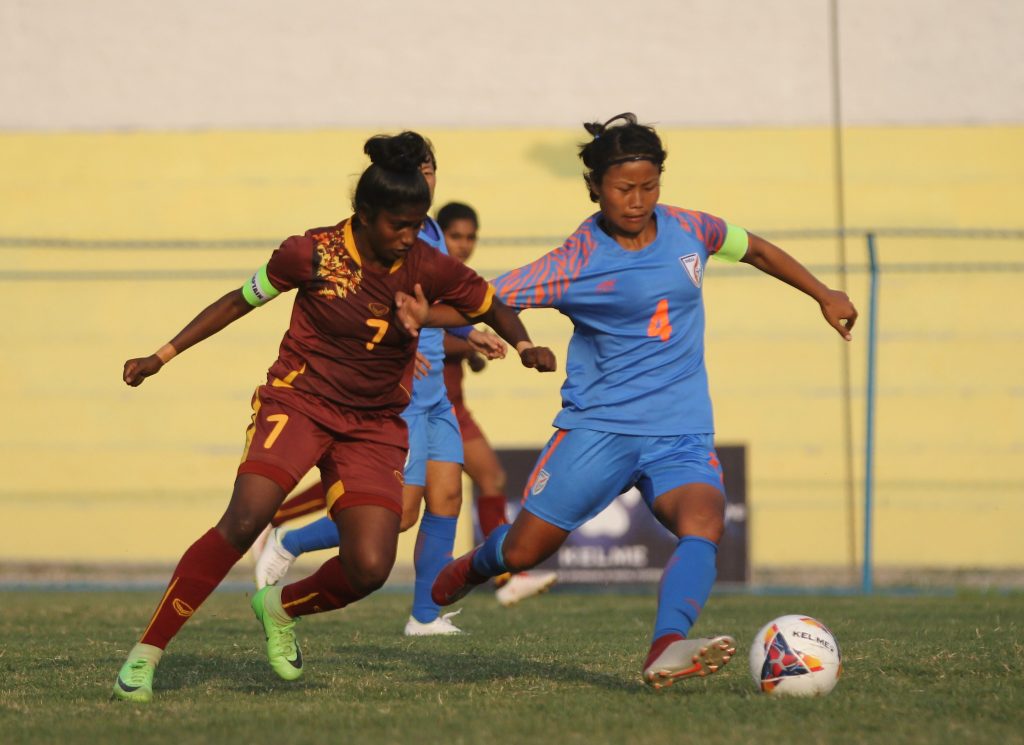 "I genuinely feel that whether it is a friendly or a competitive game, there is always a winner and a loser. Nobody likes to lose, and that is the same as me. But I always tell the rest of the girls that it's the fight that's the most important," said Ashalata. "If you put up your best fight and still lose, there is no shame in that. But that fighting spirit needs to be there."
Previously, on AIFF TV, Indian Women's National Team head coach Maymol Rocky and goalkeeper Aditi Chauhan had both spoken about Ashalata's fighting spirit, one which she brings to the plate, even at friendly matches or fun games during training.
The Indian Women's National Team captain explained that this fighting spirit needs to be honed, which is why it is important to fight for even the littlest of things during training and fun games as well.
"I always tell my teammates to fight for everything, even during training exercises. You enjoy the game, but you also want to win. And to win, that fighting instinct needs to come from within. That's the most important thing," asserted Ashalata. "If you don't fight in these small matches, how will you put up a fight in the bigger ones?"
In fact, this fighting spirit dates back to much earlier times, when the India skipper had just started playing football, and participated in a school match that ended in a draw, and the winners were to be decided via the dreaded penalties.
"Of course neither teams scored a goal during regulation time, as all the 20 players were just running after the ball," laughed Ashalata. "but I did take one of the penalties during the shootout and we ended up winning, and that was a great feeling. I still get that feeling when we win even to this date," she stated.
While she maintains a feisty fighting spirit on the pitch, off it Ashalata presents a calm exterior when dealing with her teammates.
"Sometimes I do get hyper, but to take the team forward together, I have to deal with the players calmly," Ashalata quipped. "If we are in a do-or-die situation, I never show my angst in front of the junior players. I have to work hard in order to present a calm exterior for the juniors. I try to push them to do extra even during training, and the best way to do so is by example. If I can do it, why can't they?"
While a number of Indian Women's Team players were training with each other via video conferencing on the internet during the COVID-19-induced Lockdown, Ashalata herself was a bit luckier, as she was training with her physio for the three months.
"After the Hero IWL (Indian Women's League) I stayed back in Bengaluru to do some strength and conditioning training with my physio. But then the lockdown started and I had to stay there for the three months," she said."It was a blessing in disguise for me though, as she gave me a proper diet and a training programme, and I managed to come out of the Lockdown in a much better shape," smiled Ashalata. "After returning home, I started following a similar training schedule given by our National Team physio to maintain fitness. I hope once the camp starts, everyone will be in top shape and hit the ground running."