We've to be at the top of focus against Al Sadd: Al Khor coach Omar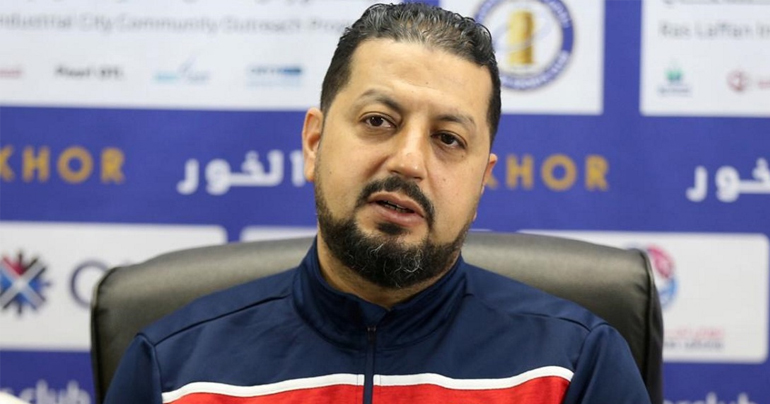 Al Khor coach Omar Najhi spoke to the media ahead of their 2019-20 QNB Stars League Week 18 match against Al Sadd.
"The preparations were good in a positive atmosphere before the match against Al Sadd. We also worked on the psychological aspects due to the long break and current conditions we are going through. All players are feeling responsible, and my team has a good focus and is determined to achieve good results.
"This is a situation that the whole world is experiencing. We tried to work with great focus and on a daily basis, and we have a good group of players. Regarding the training, physical preparations took some time and all players are committed ahead of the resumption of the league. We are ready for the game against Al Sadd.
"Al Sadd are a strong team with players who can make the difference at any time. But we have players who have great confidence in themselves and we trust them. So anything can happen.
"Al Khor fans love their team, we need their support, even if they cannot come to the stadium. There are several ways to encourage, including social media. As for the players, they should be at the top of their focus in the game against Al Sadd," said Omar.
Al Khor player Mohammed Al Jabri said, "Our team's preparations were good after the camp, despite the league break. All players are well prepared and everyone knows the importance of the matches for Al Khor in the last rounds. We will go into every game strongly, especially since we are keen to improve our position in the table."