We're ready to face Al Khor: Al Sadd coach Xavi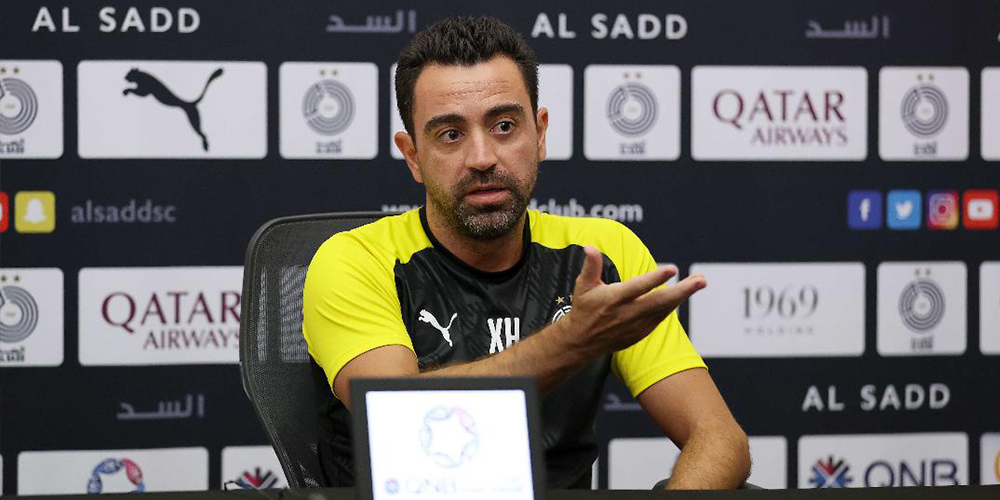 "The League championship is very important to us this season and our first goal is to win the title, so we are ready to compete for it. The international players are back with us after several days' absence and we won the Ooredoo Cup," said Al Sadd coach Xavi Hernandez ahead of their 2020-21 season QNB Stars League Week 4 match against Al Khor.
"We are in good condition to face Al Khor which we know will be difficult because we will face a team that has made many changes, especially at the professional level. So we have to be ready and play with the ideal mentality to win points.
"For us, there is no difference between playing at our stadium or at Al Khor. From my point of view, Al Sadd play for the result and we have to show our best level on the field.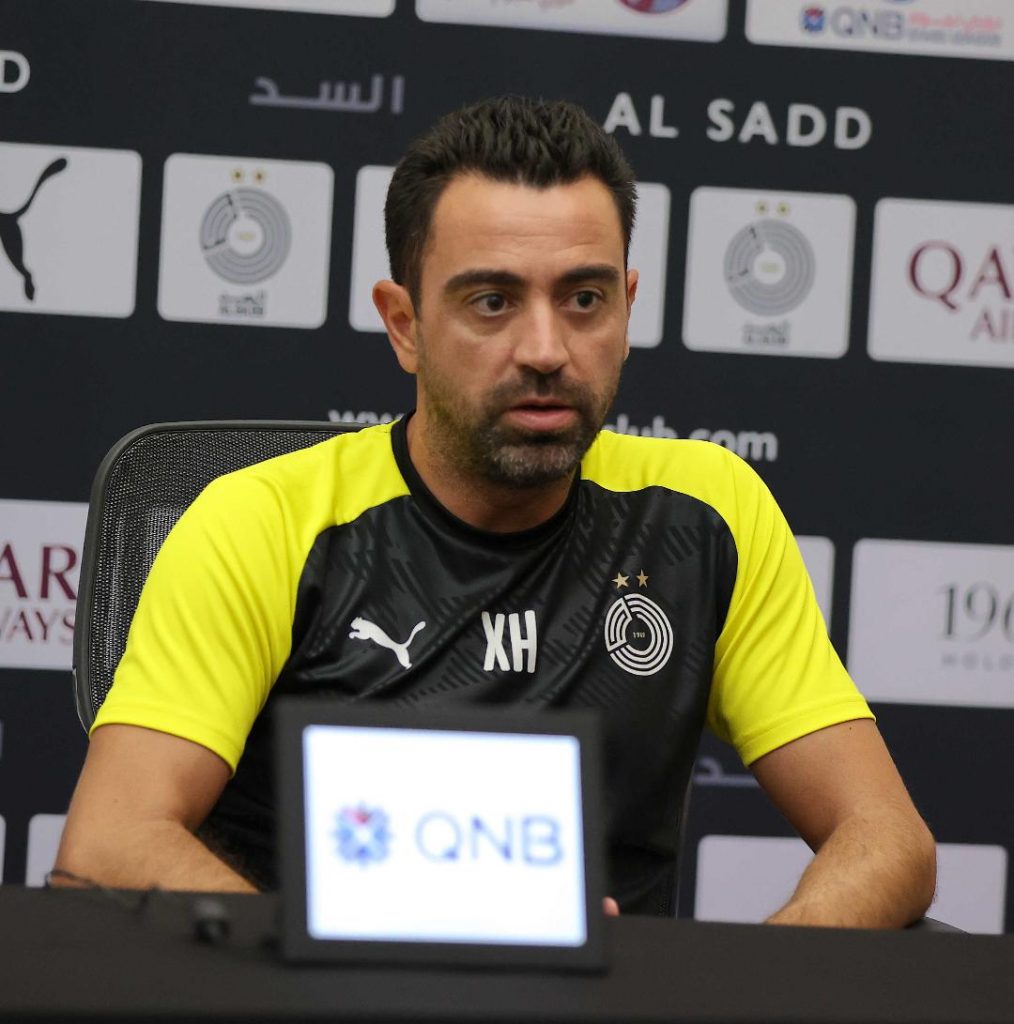 "The 2019-20 Ooredoo Cup triumph was an exciting victory and every team wishes to win this title. For us in Al Sadd, we are supposed to compete and win even if we play without internationals, and this is important and means that everyone works very hard, whether in the reserve team or youth.
"I am very happy to win this title, which is very important to me as a coach and also to the players as a team," said Xavi.
Our goal is to achieve a positive result against Al Gharafa: Al Kharaitiyat coach Yousef Adam
"Al Gharafa are a big team that includes professional players with high levels, and we go into the match to compensate for the previous loss against Al Sailiya (0-2). I have great confidence in the professional and Qatari players that they are able to surpass Al Gharafa with a positive result. All we fear is injuries and we hope that our players will not get injured," said Al Kharaitiyat coach Yousef Adam ahead of their 2020-21 season QNB Stars League Week 4 match against Al Gharafa.
"Our ranks are complete unlike previous matches. The team fought with fewer professional players, and thank God we are satisfied with the levels presented by the new players in the Ooredoo Cup. Just as we see that the level of harmony among the team-mates has improved from what it was before among the professional players and Qatari players," said Yousef Adam.
We'll do our best against Al Duhail: Qatar SC coach Younis Ali
"Al Duhail are coming from their failure to go past the group stage of 2020 AFC Champions League and they have the desire to compensate for it. On our part, we strive in every match to present our best and fare better," said Qatar SC coach Younis Ali ahead of the 2020-21 season QNB Stars League Week 4 match against Al Duhail.
"Definitely, our victory over Al Rayyan in the last round has had a positive impact on us and it was a great motivation for us. But the Al Duhail match is of great importance and we are ready not only to face Al Duhail, but also for all matches.
"The clash against reigning champions of the league is challenging and our team is required to provide a good level, especially since our preparations were held in a positive atmosphere. We'll do our best," said Younis Ali.
Qatar SC tie important and we'll be fully focused: Al Duhail's Hatem Al Moaddeb
"The team is ready to face Qatar SC. We've prepared well and our focus during the stoppage of the league was on the physical aspects and we also focused on young players. We have regained the services of our international players after their return from the national team camp and they are a good addition to the squad ahead of the Qatar SC clash," said Al Duhail coach Hatem Al Moaddeb ahead of the QNB Stars League Week 4 match against Qatar SC.
"Al Duhail are the league champions and we could not afford to have such a start, as the team lost a match and won a match, and is now in seventh place. We must get back to the winning path in order to retain the title.
"The Qatar SC match is very important to us and we will be fully focused and everyone will see the real performance of Al Duhail team, starting from this match.
"In the Ooredoo Cup, we gave opportunity to a number of young players who performed well and we do not look at the results as much as we care about the technical and physical capabilities of our players. They succeeded in grabbing the opportunity and fared well," said Hatem.