We look forward to beating Al Kharaitiyat: Al Khor coach Hantz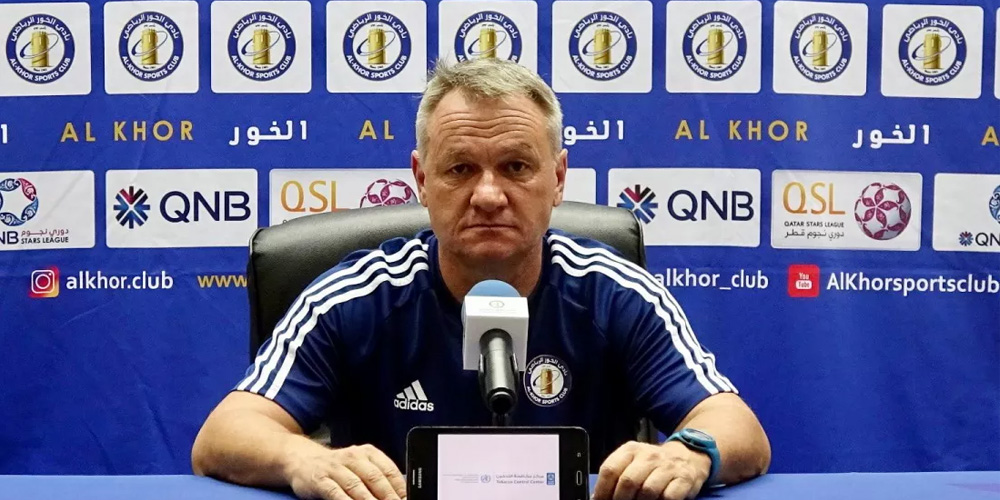 Al Khor coach Hantz Frederic spoke to the media ahead of their 2020-21 season QNB Stars League Week 5 match against Al Kharaitiyat.
"Our team got a valuable point against Al Sadd in the fourth round in a difficult match during which we performed well. We played with high spirit and we hope that it will be a good start for Al Khor.
"We are looking forward to winning against Al Kharaitiyat, who are a good team. The new players are an addition to the team. If we want to win this game, we have to play better than the previous game.
"Our preparations were good. Al Kharaitiyat are a distinguished team and it will undoubtedly be a difficult match, but we have to develop and do our best together until we reach our goal.
"We will present a different match than the one we presented against Al Sadd because Al Kharaitiyat and Al Sadd are two different teams and we are now working to develop ourselves from the offensive aspects," said Hantz.