USA vs. Germany: International Football Clash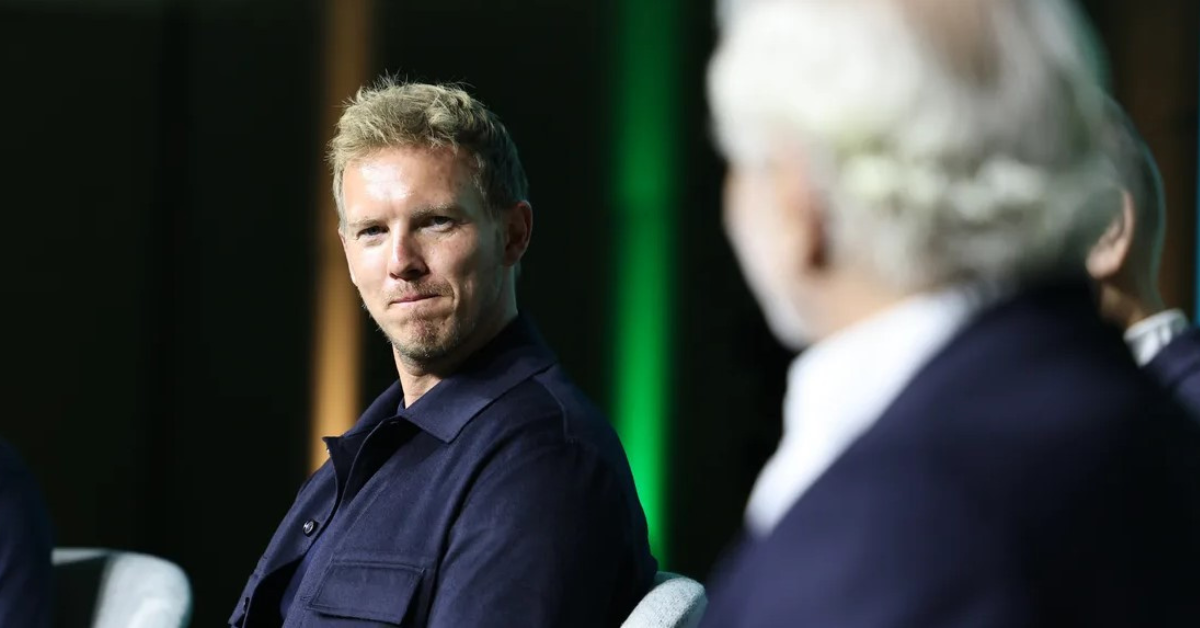 USA vs. Germany Exciting Matchup, Probable Lineups, and Key Stats In a highly anticipated match, Julian Nagelsmann takes the reins as Germany's new head coach, facing Gregg Berhalter's USA team in East Hartford, Connecticut. As the teams prepare to clash on the field, here's a closer look at what to expect in this intriguing international encounter.
Nagelsmann's New Era in German Football
Julian Nagelsmann, who replaced Hansi Flick as Germany's head coach, has named a squad filled with interesting selections for this match. Uncapped Bundesliga talents like Kevin Behrens, Chris Führich, and Robert Andrich, who have impressed at Union Berlin, VfB Stuttgart, and Bayer Leverkusen respectively, earned their call-ups. Notably, Mats Hummels, a Borussia Dortmund center-back, returns to the national team after a two-year absence. Thomas Müller, another 2014 World Cup winner, also features in the squad. Barcelona's Ilkay Gündoğan has been retained as captain, and he is expected to form a formidable midfield partnership with Joshua Kimmich.
However, it's important to note that Bayern Munich's Manuel Neuer and Serge Gnabry are absent due to injury, while RB Leipzig's Timo Werner did not make the squad. An exciting debut awaits Robert Andrich, who last played for Germany's U20s a decade ago. This blend of experience and emerging talent sets the stage for a compelling contest.
Bundesliga's American Contingent
On the other side, the American squad boasts five current Bundesliga players, including Brenden Aaronson, Gio Reyna, Joe Scally, Kevin Paredes, and Lennard Maloney. Christian Pulisic, formerly of Borussia Dortmund, leads the American side as captain. Gregg Berhalter, who has experience playing in the Bundesliga, faces the challenge of missing Tyler Adams due to injury. Lennard Maloney, from Heidenheim, has been called up and showcases exceptional work rate, having covered the most distance in the Bundesliga this season. Joe Scally, after an impressive goal to secure a draw for Borussia Mönchengladbach, adds to the excitement surrounding the American team.
Key Match Stats
Here are some key statistics to set the stage for this international showdown:
Julian Nagelsmann boasts an impressive record of 243 Bundesliga matches (W127, D70, L46) prior to taking the Germany job.
Leroy Sané has been the most prolific player in the Germany squad in the 2023/24 season, with seven goals in all competitions for Bayern Munich.
Thomas Müller, with 123 appearances, is the most-capped player under Nagelsmann's leadership.
Mats Hummels returns to the national team after his 76th cap in the rescheduled UEFA European Championship in 2021.
Müller and Hummels are the only survivors from the 2014 World Cup-winning Germany squad under Joachim Löw.
Christian Pulisic, facing Nagelsmann's teams four times in the Bundesliga, scored twice against Hoffenheim.
Probable Lineups
Here are the likely lineups for the match:
USA: Turner – Dest, Robinson, Richards, Lund – B. Aaronson, Musah, McKennie – Weah, Balogun, Pulisic (c)
Germany: Ter Stegen – Thiaw, Süle, Rüdiger, Raum – Kimmich, Gündoğan (c) – Sané, Müller, Musiala – Füllkrug
While the USA faces injury concerns with key players, Germany looks to blend experience and new talent under the guidance of Julian Nagelsmann.
In what promises to be an exciting international encounter, this matchup between the USA and Germany is a must-watch for football fans worldwide. Both teams have their unique strengths and storylines, making it a clash filled with anticipation and promise.
For More Related News Please Visit Our Official Website
By- Sahiba Suri