Tottenham Hotspurs brace for United and Madrid interest in Pochettino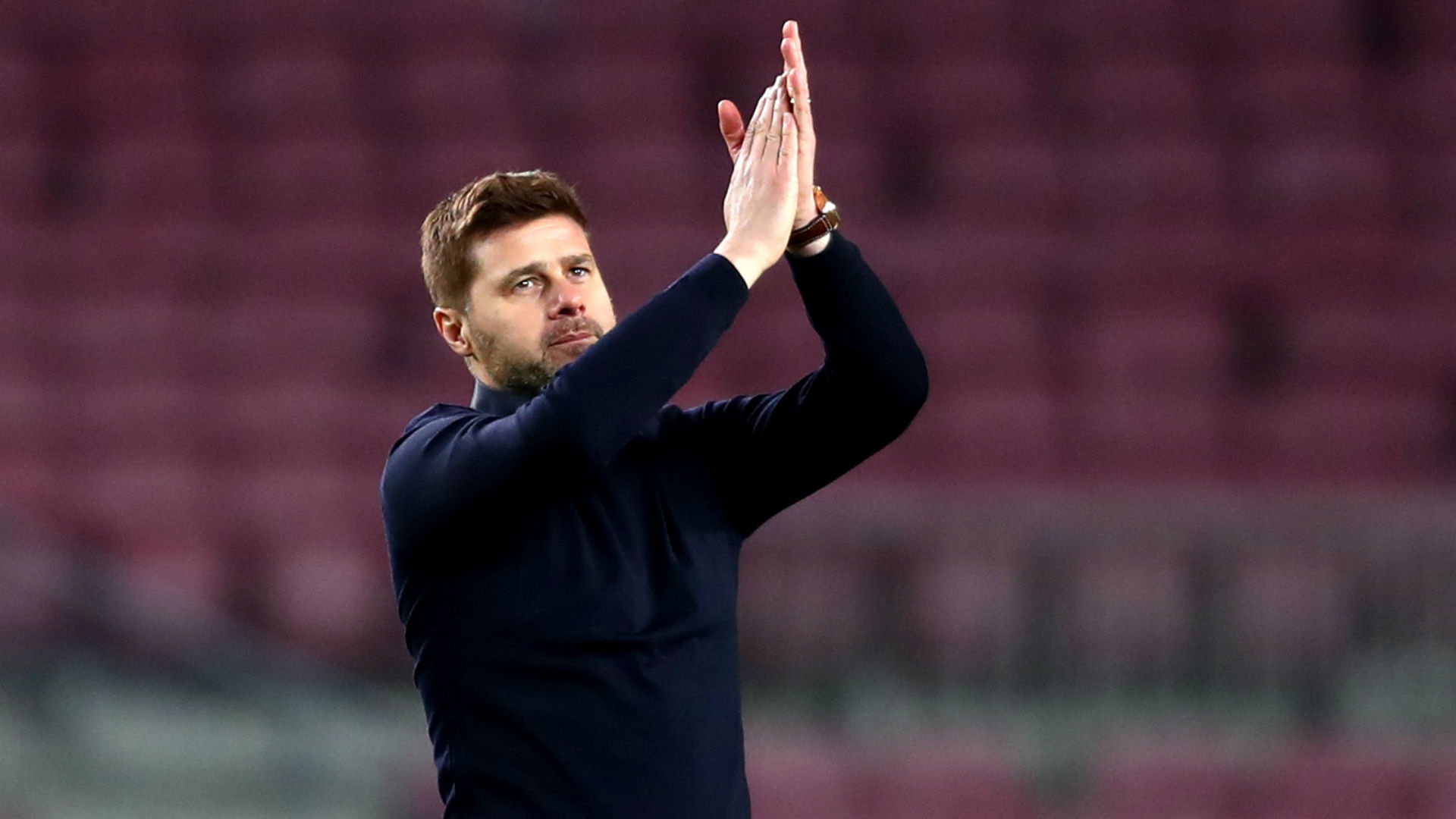 Tottenham's mid-week Champions League draw against Barcelona sealed a Round of 16 spot for them. But the crucial away game also meant that Mauricio Pochettino made another mark on his managerial career in North London. A mark that will garner heavy interest from his potential future suitors Real Madrid and Manchester United. And Spurs are bracing themselves to sustain any offers that may lure away the Argentine from White Hart Lane.
It is quite open of the interest Real Madrid have in him. Even before appointing Julen Lopetegui in July, Poch was a consideration. And now that Santiago Solari has been given a contract till 2021, many believe that Solari will end his tenure by season-end, irrespective of the campaign. On the other hand, Manchester United too have been admiring to shift the Argentine coach from the capital city, and with Jose Mourinho under turmoil, Pochettino looks a viable option to go with.
Although Pochettino has had a trophy drought in his tenure as Tottenham manager, the brand of football he has developed is commendable. And Spurs' Danny Rose recently fueled talks of Mauricio's exit at season end.
"It's no coincidence that every day you read Real Madrid want him or United want him," Rose said.
"It's exactly what he deserves. What he has done here in the last four or five years has been amazing. He has transformed how others think of us outside the club and he has transformed how we think of ourselves and how we approach big games.
Tottenham literally came back from the dead to progress further in the Champions League, at the expense of Inter Milan. Tottenham lost to both Barcelona and Inter Milan in their first fixtures and had just a solitary point from three games. However, their determination and Inter bottling up their chances pushed them through to the next round.
"The belief he gives everybody is just amazing. For example, Kyle Walker-Peters made a mistake in Barcelona but it will not affect what the manager thinks of him. He will stick with Kyle no matter what. That's the sort of man he is: once you win his trust it will take an awful lot to break that. He has been amazing for myself and this club, and we hope he is here for a very long time," Rose added.
Tottenham chairman Daniel Levy is very determined to have his number one on board for a longer time. But it looks highly unlikely considering Tottenham failed to make a single transfer this summer window, despite having an interest in a few players. Since the manager's arrival in the summer of 2014, his net spend on permanent fees is £40.25m.
"It's no secret all the teams have spent a lot more than what we have," Rose said. "The manager did not make any signings in the summer and he is probably not going to make any in January. Why do I say that? Well, I've not heard anything so I am guessing. So for him to do what he has done and what he is doing now speaks volumes. Like I said, it's no coincidence big teams are being linked with him."
Spurs will face their Round of 16 opponents either 12-13 February or 19-20 February and are desperate to host the fixture in their new stadium. However, no confirmed dates can be achieved until the club pass all safety certificates.