Top Club Transfer Rumours of the Week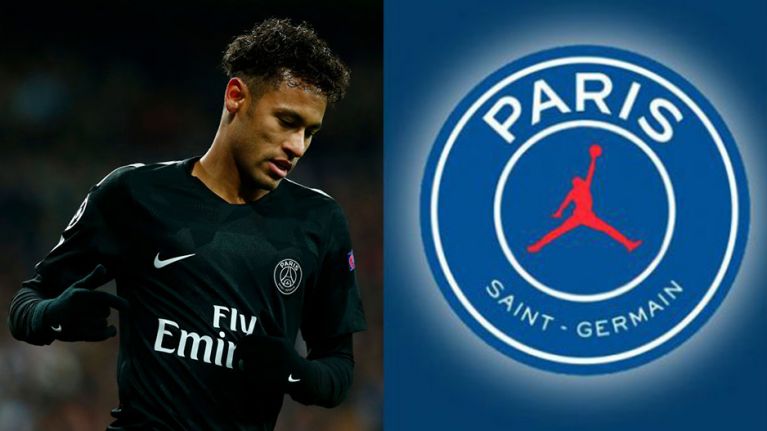 Matthijs De Ligt to PSG
Matthijs De Ligt is perhaps the most wanted man in world football right now. Naturally, this has attracted the interest of several suitors from various leagues, and the most recent entry into the prospective buyers' list is Paris Saint Germain (PSG).
Having already had huge success with the likes of Maquinhos, PSG would look to tempt De Ligt by not only offering him first team football, but also by offering a weekly wage that blows the competition out of the water. While De Ligt initially seemed all but certain to join Barcelona, PSG entering the fray changes the dynamic of any potential transfer, for they would want to avenge losing out on fellow Ajax starlet, Frenkie De Jong.
Although Cristiano Ronaldo reportedly asked Matthijs De Ligt to join him at Juventus personally, following the UEFA Nations League final, the presence of several established, elite centre halves already seems certain to put off any possible move, for fear of lack of game time.
As it stands, Manchester City would perhaps be the perfect destination for De Ligt, but the English champions have reportedly refused to negotiate with his agent, Mino Raiola. This leaves the door open for PSG to come in and swoop away Europe's hottest property right now.
Christian Eriksen to Manchester United
The Danish creative maestro, Christian Eriksen has told Tottenham Hotspur that he would like to leave the club this summer and follow a new challenge, following a dismal showing in the UEFA Champions League final. 2 parties have reportedly have the playmaker very high on their shortlist: Manchester United and Real Madrid.
The presence of Daniel Levi on the negotiating board slightly eases Tottenham's worries. Having negotiated a world record fee for Gareth Bale a few seasons ago, he knows the men on the other side of the board, and knows the urgency of Los Blancos' rebuilding project. That being said, Real Madrid's first choice signing remains Paul Pogba of Manchester United. Should they go ahead with signing the Frenchman, their spending with be done for the summer (Assuming they sign him after Ferland Mendy).
A move to Manchester United perhaps therefore represents the best case scenario for all involved; a huge fee (In the £70m range) for Tottenham, which gives them ample funds to reinforce the squad with, a much needed creative wizard for the lack lustrous midfield of Manchester United, and a new challenge for Eriksen. For United, they wouldn't need to dig into the owner's pockets for funds, and that would please the board greatly, given the recent emphasis on commercial boosting.
Rodri to Manchester City
Atletico Madrid's Rodi remains highest on Manchester City's priority for a defensive midfielder. At 1.91m tall, Rodri would add much needed height to an otherwise less physical, more technical Manchester City side. He would also take substantial weight off Fernandinho's shoulders, and allow Ilkay Gundogan to play in a slightly more advanced role (CM as compared to DM). Playing in his favourite position would also likely bring the best out of the German consistently, and tempt him to sign a new contract with the club. So, the arrival of Rodri would more than likely bring much greater serenity in the dressing room.
The only stumbling block in this deal is Rodri himself. Atletico Madrid are desperate to hold on to him, amid a mass exodus at the club. In a bid to keep him, they've vowed to match any contract offer that City are willing to offer, and hence the move cannot materialise out of an increase in salary; it would be due to footballing reasons alone. City are willing to trigger Rodri's €70m release clause, but Rodri is yet to make his mind up.
Although he will not be the undisputed first choice DM at City this season, Rodri could well make that position his own in seasons to follow. For Atletico, an additional €70m to their summer budget would help with the immediate rebuild, with Joao Felix (With a €120m price tag) one name that tempts Diego Simione. Although the price represents a fair valuation, Atletico will be left worse should the deal go through, with more forced acquisitions in the form of replacements.
Pierre Emerick Aubameyang to Guangzhou Evergrande
Premier League (joint) golden boot winner Pierre Emerick-Aubameyang reportedly has an offer from China, which would see him net an eye-watering €340,000 weekly wage. The amount of the official bid (If it indeed has been submitted yet) is unknown.
Despite this offer, money is likely not to be an issue for Aubameyang, for he is line to receive a €4.2m loyalty bonus should he stay at Arsenal this season. However, with Auba turning 30 this week, he may indeed opt for one final payday move, and join a league where the standards and expectations will be dramatically lower. It would be a huge loss for Arsenal but would likely come with a massive transfer fee too.
It may seem unintuitive, but I believe a decision will finally be made solely on opportunity cost, and the bid will not be rejected outright. Should Arsenal be able to recoup all of £56m, or even make a profit, then selling may represent their best choice. Since a mere £40m will be made available to Unai Emery to rebuild (As per various sources) this summer, with the entire defensive segment of the team in need of reinforcement, a massive addition to the budget would perhaps even out the loss of their top goalscorer.
Jose Mourinho to Newcastle United
With no comment on Newcastle United's takeover by Sheikh Khaled, one wonders if the whole event is mere media hype, or are lawyers frantically working in silence behind the scenes, putting the paperwork together.
One thing is certain, the present Newcastle United were ability wise, a Championship side being improved consistently by a Champions League calibre manager in Rafa Benitez. With extremely shrewd acquisitions like Rondon and Schar and exceeding expectations in the league table in successive seasons, Benitez has staked his claim to continue to rebuild Newcastle should the takeover go through.
However, that hasn't stopped Jose Mourinho's interest in taking over the managerial role after the take-over of the club. Personally, I believe Mourinho would be the ideal candidate to lead this new era, with his mix of pragmatism on the pitch and an ability to assess the strengths and weaknesses of the squad, which would help in signing just the players needed to take the team up a notch.
Should Mourinho join Newcastle, Benitez would likely leave for Chelsea, and the pair could then continue their rivalry from the earlier days.
Neymar to Barcelona
The most interesting transfer rumour that has come up this past week involves Neymar Jr returning to Barcelona, after 2 frustrating seasons with PSG.
When he left for Paris in a record shattering, eye-watering €222m move, it was to be the talisman of a hugely star-studded side, with a very lucrative plan: European dominance. However, several injuries and premature UEFA Champions League exits have forced Neymar to rethink his career choice, with a return to Barcelona supposedly back on his mind, although its feasibility is yet to be determined.
PSG will have no inclination to sell their prized jewel, with finances not being a problem for them, after the Court of Arbitration for Sport (CAS) ruling in their favour with regards to Financial Fair Play (FFP). Furthermore, should they be forced into a sale, they will be unlikely to budge below the €230m mark. They could use the money to sign some top talent, or maybe even demand a Barcelona superstar in a part-exchange. Kylian Mbappe, too will be more than happy to take control of the side.
With Frenkie's signing confirmed, De Ligt and Griezmann strongly linked as well, and the acquisitions of Coutinho and Dembele for £100m+ in 2 successive windows, Barcelona will be a little strapped for cash to splurge so highly on a player who turned his back on their club 2 seasons ago. It may lead to tensions at the Parc Des Princes, with the ownership reportedly unhappy at the club's progress as well.
Leroy Sane to Bayern Munich
One of the most exciting transfer sagas this summer involves the future of Manchester City winger Leroy Sane.
In a slightly confusing scenario, reporters across Europe have alleged that Bayern Munich have submitted a formal offer (Believed to be in the region of £70.7m), which has supposedly been rejected by the back-to-back Premier League champions. Others say Bayern are yet to launch a formal bid.
Putting aside the actual progress of the deal, the transfer itself offers a great deal of interest. Bayern are in need of replacing their wingers, Arjen Robben and Franck Ribery, and Sane's pace, youth, shooting ability and dynamism seems to check each and every box the Bayern hierarchy could ask for. Additionally, Sane already knows the Bundesliga inside out, having played there with Schalke. The only stumbling block will be the valuation.
Manchester City are likely to hold out for a fee with triple digits in the millions compartment, citing Ousmane Dembele and Phillipe Coutinho as precedents. Bayern, having already spent lavishly on Lucas Hernandez and Benjamin Pavard this summer, may be priced out of the deal, for that particular reason.
Since Sane started very few league games this year, one wonders if Pep Guardiola believes him to be a replaceable member of his side.
I personally believe that this deal makes a lot of sense for Bayern Munich, and assuming they do indeed get their man, anything under £140m will be a good deal for them.
Eden Hazard to Real Madrid
Eden Hazard excelled in the Europa League final against Arsenal, scoring twice, en route to Maurizio Sarri's first major honour as a manager. However, the victory was bittersweet for the Blues, for Hazard all but confirmed his move away from Stamford Bridge this season.
Real Madrid had a dreadful season last time out, their worst in over 40 years. Evidently, Cristiano Ronaldo still has to be replaced. Now, Real believe they may have finally landed their man, with strong rumours of Hazard's potential unveiling as a Madrid player on Monday.
Hazard has reiterated his desire for a move away several times, and this season marks the perfect opportunity for him. The quoted number is £115m, which would be a lot of money for someone who only has a year remaining on his contract. That being said, (at the time of writing) Chelsea cannot utilise it immediately to reinforce their squad, having been banned from the transfer market.
The deal makes excellent sense for both Hazard and Real Madrid. Chelsea selling one of the league's best players will be a huge blow, but keeping him at the club against his will and risk losing him for nothing is likely to be worse. The price feels like a small win for Chelsea, amidst a significant loss.
Harry Maguire to Manchester City
Last season's transfer speculation reincarnates itself this time around, as Harry Maguire to Manchester City rumours run rampant.
With Vincent Kompany's departure confirmed, and Nicolas Otamendi likely to seek a move away for more game time, Harry Maguire is one name that's been thrown into the mix very strongly by the media.
However, with Leicester City slapping a £90m valuation on him, a deal seems highly unlikely to materialise. Although Maguire is excellent in the air, has a very strong physique and is comfortable on the ball, the fee quoted is too high for someone who most would say is not one of the top 3 centre halves of the Premier League alone.
At 26 years of age, Maguire could certainly anchor the City rear guard for the next half decade or so, but the expense of acquiring him highly outweighs the likely benefits. I will not be surprised if he does end up at Manchester City when the window is over, but if it is for anything greater than £60m, Leicester will have got themselves the better part of the deal.
Maurizio Sarri to Juventus
A mere day after guiding Chelsea to the Europa League title, speculation is rife about Maurizio Sarri's future, or lack of a future, at the London club. Juventus have parted ways with Massimiliano Allegri, and are in the market for a top coach to continue their domestic domination, but more importantly to make further inroads in Europe.
Pep Guardiola of Manchester City was supposedly on his way to Turin, but the Catalan manager has categorically rubbished the speculation, saying he will stay at City for a further 2-3 seasons. This has left the Juventus hierarchy to look towards Sarri, who was a manager in the Serie A with Napoli just 2 seasons ago.
Chelsea's board has never preferred a sustainable model when it comes to managers, with Jose Mourinho and Antonio Conte being 2 huge names to depart the club after very short spells. Although Sarri's first season has provided immense success (Considering the quality of his squad and his lack of pre-season), his job may not yet be secure.
While Juventus would think it an attractive proposal, I personally don't see this going too well for them. Sarri is a manager who has won a single major honour his whole life, and although the quality of players at his disposal will never be higher than at Juventus, he will have to change their style of play significantly to align it to his philosophy. And with a squad full of big personalities and raging testosterone levels, I doubt a very calm and modest Sarri will be able to get the dressing room under his control.