Top 10 Biggest Wins in FIFA World Cup History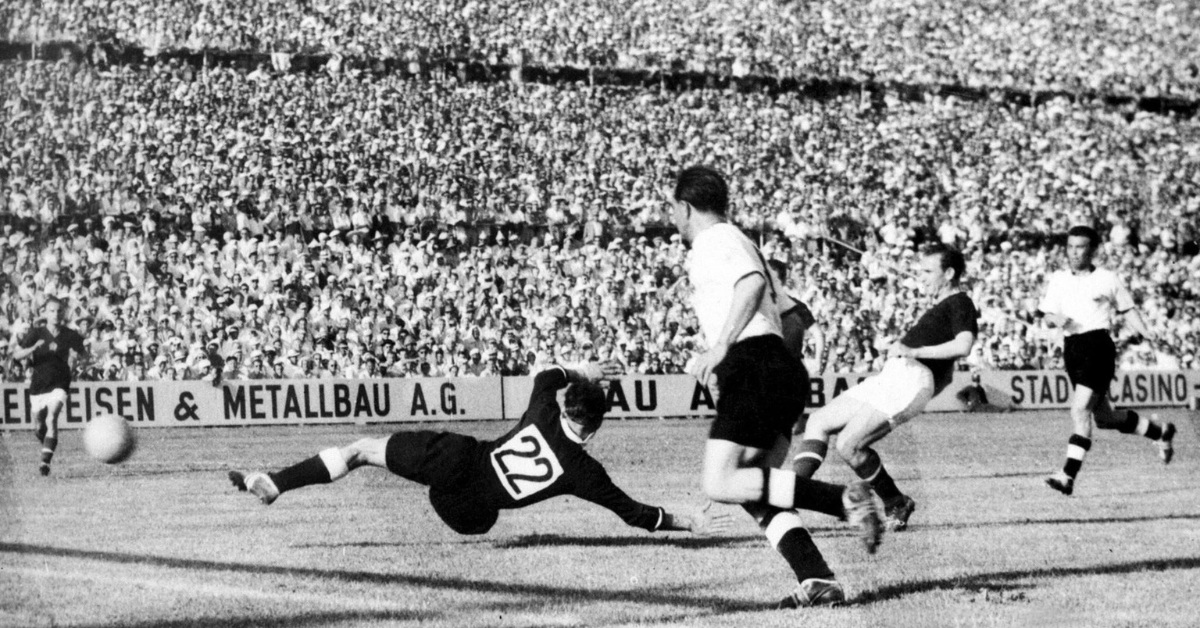 One of the most memorable matches in the history of the FIFA World Cup took place during the 1954 tournament, when Austria faced off against Switzerland. This particular game stands as the highest-scoring match in World Cup history, as a total of 12 goals were scored during the group stage encounter.
When it comes to entertaining football matches, those that generate a high number of goals often captivate audiences. The World Cup, widely regarded as the planet's most prominent sporting event, has witnessed numerous encounters that fit this description.
In the inaugural edition of the tournament, Argentina and Mexico treated spectators to a thrilling nine-goal spectacle, with Argentina emerging as victorious winners.
Notably, there have been three instances in World Cup history where the biggest margin of victory reached a staggering nine goals. These occurrences took place in 1954 (Hungary vs. South Korea), 1974 (Yugoslavia vs. Zaire), and 1982 (Hungary vs. El Salvador).
In the 2022 World Cup, fans witnessed a remarkable performance by Germany, who emphatically defeated Saudi Arabia with a resounding 8-0 victory. Miroslav Klose notably scored a hat-trick at the Sapporo Dome during this remarkable match.
Similarly, Portugal achieved a dominant 7-0 win over North Korea in the 2010 World Cup, with six different players contributing to the score-sheet, including the prolific Cristiano Ronaldo.
Top 10 Highest Scoring Matches in FIFA World Cup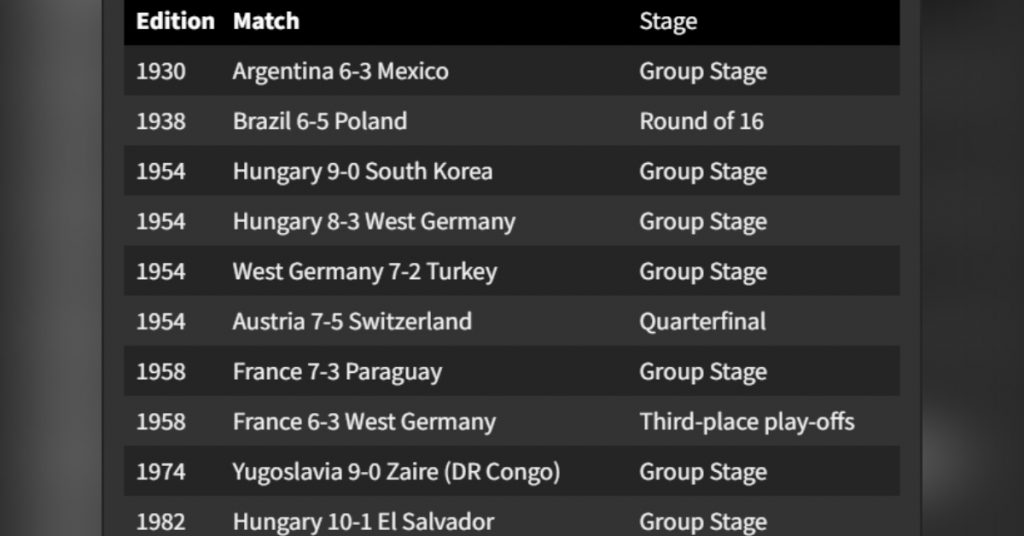 10 biggest margins of victory in the FIFA World Cup