The Qualifiers are very much wide open: Sankarlal Chakraborty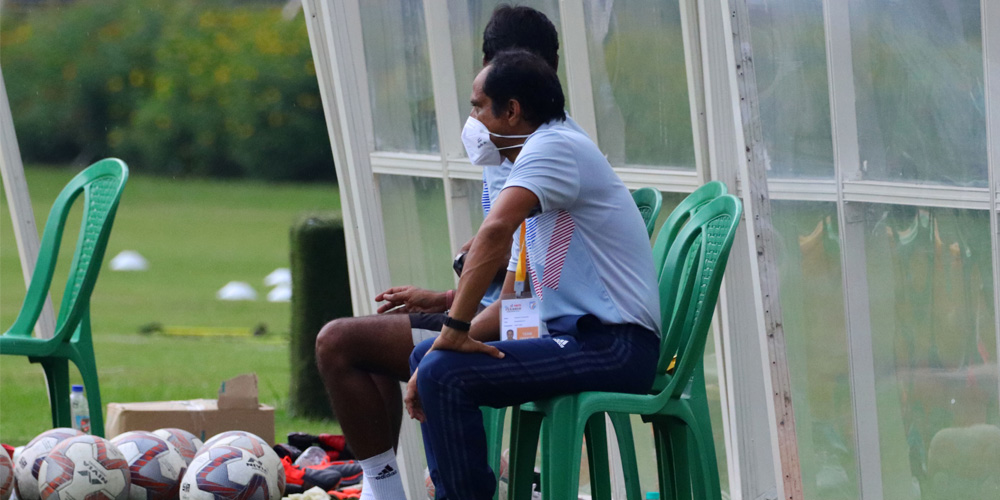 KOLKATA: It was a kind of a shocker to all in Bhawanipore FC when the news of former Head Coach of the Club Carlton Chapman came in.
"He was a very near and dear person to us all at Bhawanipore. Carlton was with me at the Tata Football Academy, and went on to play for India. He had even been a coach at this club, and was quite close to me personally," said Sankarlal.
"We were devastated to hear that he had passed away this morning. He was way too young to pass away at this moment. It's too soon. The club officials informed us that we will be flying our club flag at half-mast to mourn his death today," he informed.
Meanwhile, with India's first sporting event after the COVID-19 Pandemic — the Hero I-League Qualifiers 2020 underway, Sankarlal feels that the tournament has now entered a "gripping" phase, where the table is "wide open."
After match-day 2, Mohammedan SC stay atop the points table with six points from two games, followed by Bhawanipore FC and FC Bengaluru United, who have both acquired three points each. Garhwal FC and ARA FC are yet to open their accounts.
However, Sankarlal's Bhawanipore seem to have the edge as of now as they have a game in hand over their closest rivals.
"I think we have entered a very exciting phase in the League where anything could happen," Chakraborty said to i-league.org. "Mohammedan have already put themselves in a good position, and Bengaluru have also made a good comeback. But we have had a good start and have a game in hand, so it's going to be close. League ta kintu ebar besh jome gelo (It's going to be a very close affair in the league)."
The Hero I-League Qualifiers being played out in a compact round-robin format, Chakraborty feels that one poor result could change the fortunes of any team at this particular stage.
"It's just four matches for each team. So it is extremely crucial that we approach every game as a do-or-die affair. If you get one bad result, it will be very difficult to make a turnaround," said Chakraborty.
Bhawanipore FC face off against Delhi-based Garhwal FC at the Vivekananda Yuba Bharati Krirangan in their next encounter, a match that will be broadcast live on 1Sports, and streamed live on the 1Sports Facebook page at 12.30 PM IST. (https://www.facebook.com/1SportsInLive)
While Garhwal have lost both their matches so far, Sankarlal feels that the Delhi-based side has displayed an exciting brand of football in their two matches so far, despite the fact that they have not been able to find the back of the net on either occasion.
"Right now all our discussions are revolving around Garhwal FC. We are fully focused on that game. I feel that they are one of the fittest teams in this tournament. They have created a number of chances. The table could have been different, had they converted those chances," he continued.
The 44-year-old is approaching each game in isolation despite the fact that his side has a potential title-decider coming up against Mohammedan SC at the Kalyani Municipal Stadium on October 16 (kicks off at 4.30 PM IST).
"We are targeting this match-by-match. Once our match against FC Bengaluru United (which Bhawanipore FC won 2-0) was over, there were no more discussions on that match or that team," said Chakraborty. "All our discussions are now on Garhwal. If we start talking about Mohammedan right now itself, the lads will confuse things within their heads, and that's not something we want."
"Because of the format, you do not want to depend on other teams for favourable results. That is why we need our full concentration on whichever match it is that lies ahead of us at this stage. We cannot afford to slacken our grip at this present moment," he surmised.
"The Hero I-League is a much longer format where you have to play a total of 18 points. So there is time to rectify your mistakes over the course of the five months. It is more like running a marathon. Right now, we are in a sprint race, so the approach will, of course, be different," he explained.