"The Clash of Titans: Leipzig's Quest to Topple the Bayern Goliath in the Supercup!"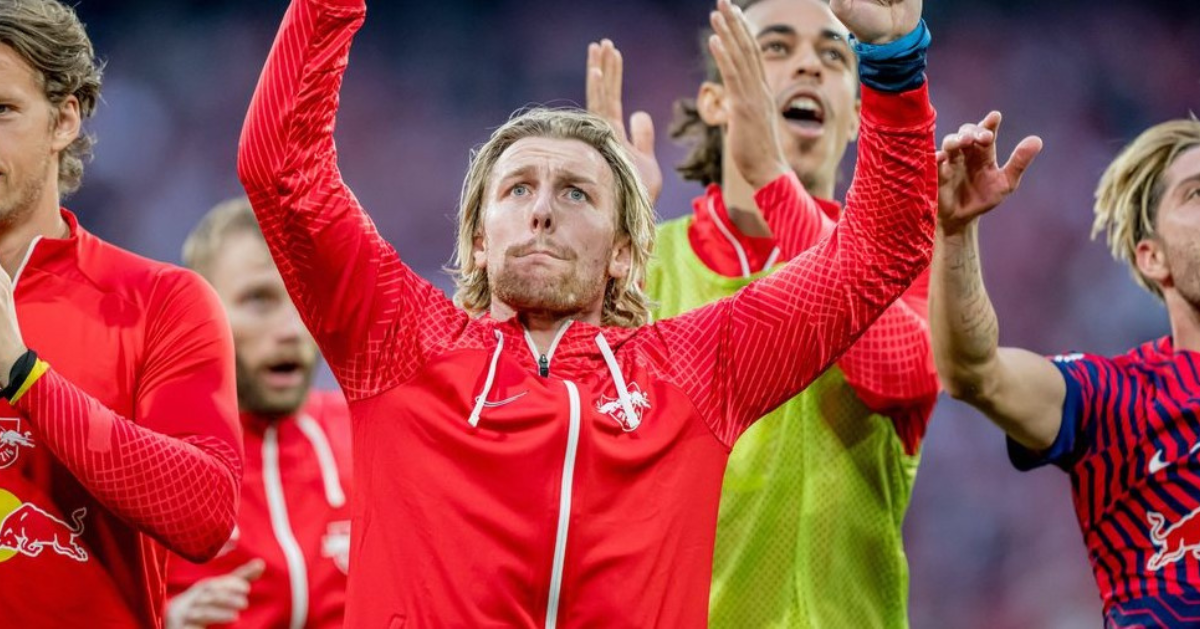 1) Unstoppable Momentum: The stage is set, and RB Leipzig are armed with an unwavering conviction that has seen them emerge unscathed from the fiery battles against the Bavarian behemoth. Last season's unblemished record against Bayern has bestowed upon them an indomitable spirit, fueling their every move as they charge into this showdown. With the memories of a 3-1 victory still echoing in their hearts, Leipzig enter the arena like gladiators, emboldened by the knowledge that they are no longer mere contenders, but true contenders for glory.
2) Winds of Change: The summer winds of change have swept through Leipzig, bringing with them a fresh crop of footballing luminaries. While the likes of Laimer, Nkunku, and Szoboszlai have embarked on new adventures, Leipzig's transfer coup is nothing short of sensational. Rising from the embers of departure, the phoenix of talent has emerged stronger than ever. With Seiwald, Openda, Sesko, Simons, Baumgartner, and Carvalho bolstering their ranks, Leipzig now boast an ensemble of virtuosos ready to orchestrate a symphony of supremacy.
3) Historical Vendetta: Saturday's showdown is more than just a clash of boots on grass; it's a culmination of history's whispers urging Leipzig to right the wrongs of the past. The tale of that January draw and the Allianz Arena triumph weaves the narrative of a rivalry that transcends the pitch. With each pass, each goal, Leipzig's players channel the echoes of victories past, forging an unbreakable bond that no Bayern defense can shatter.
4) The Legacy of the DFB Cup: The sweet taste of victory is still fresh on Leipzig's tongues, their recent conquest of the DFB Cup a testament to their mettle. That triumph is the catalyst igniting their desire for more, a hunger that Bayern must reckon with. Having hoisted the cup high, Leipzig knows the euphoria of victory and craves it once again – a longing that will propel them to fight tooth and nail, leaving no blade of grass untouched until they seize the Supercup crown.
5) Fearless Hearts, United Pursuit: Leipzig is more than just a team; they are a brotherhood forged in the fires of adversity. With hearts aflame, they march onto the pitch, each player a soldier armed not just with skills but with unity. A symphony of passion emanates from the stands, the fans becoming one with the team, a tidal wave of energy crashing upon Bayern's fortress. United in purpose and fierce in spirit, Leipzig will overcome any obstacle in their path, channeling the roars of their supporters as they write the final chapter of this epic Supercup saga.
Prepare for a battle of monumental proportions, a clash that promises to shatter records and redefine legacies. As Leipzig and Bayern lock horns, history will be rewritten, and a new chapter of footballing brilliance will be inscribed in the annals of time. On this fateful day, one thing is certain: Leipzig will rise, leaving their mark on the sport's grand tapestry, and etching their name in the stars.