Surge in Football Arrests Due to Drug Offenses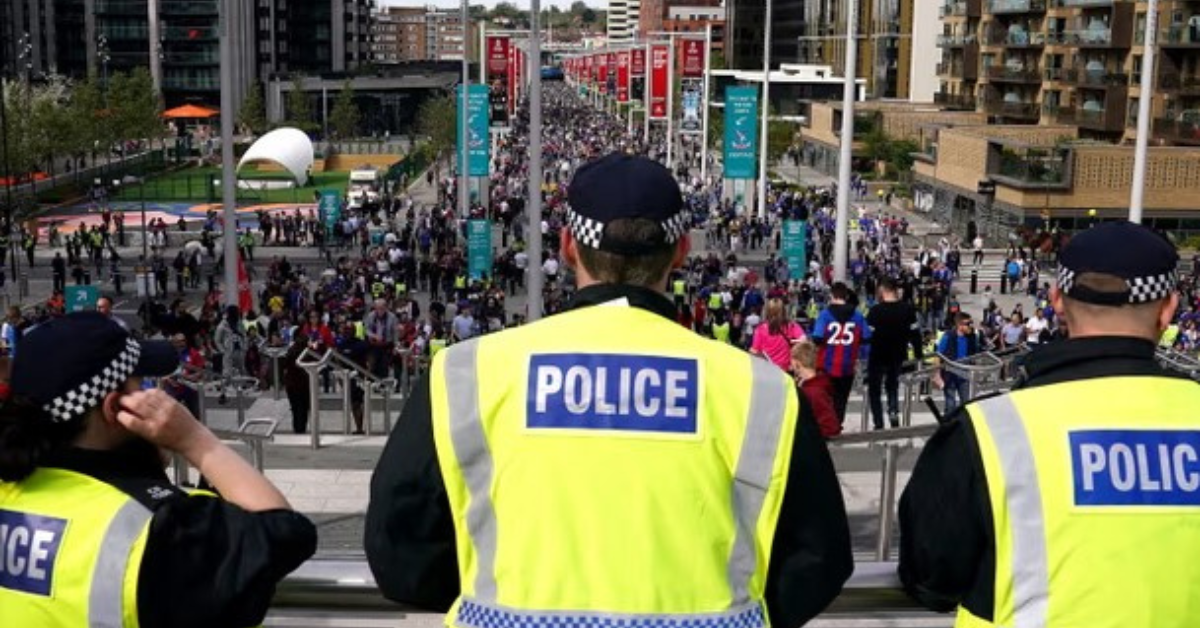 Surge in Football Arrests Due to Drug Offenses
Rise in Football Arrests Linked to Drug Possession Offences in England and Wales
Rise in Football Arrests Linked to Drug Possession Offences in England and Wales
The 2022-23 football season in England and Wales witnessed a concerning increase in football-related arrests, with a total of 2,264 incidents reported. This uptick can be largely attributed to the inclusion of drug possession as an offence under the Football Spectators Act, according to new figures released by the Home Office.
The previous season had already seen an eight-year high in football-related arrests, with 2,198 cases. However, the latest season's figures marked a further increase, with 200 arrests specifically for the possession of class A drugs. This addition to the Football Spectators Act was made in November 2022, reflecting a shift in law enforcement strategies concerning football-related offenses.
In addition to drug-related arrests, there were 101 arrests in England and Wales related to incidents during the World Cup in Qatar. Notably, these figures marked the first time that arrests made in England and Wales concerning fixtures played overseas were counted.
The surge in football-related arrests was also mirrored in the imposition of football banning orders, with 682 new orders being put in place during the 2022-23 season. This represents the highest number of banning orders since the 2010-11 season, indicating a significant response from authorities to curb disruptive behavior. Consequently, the total number of banning orders currently in force has risen to 1,624, which is a 24% increase compared to the previous total of 1,308. However, it's worth noting that this total remains lower than the pre-pandemic figure of 1,771, suggesting that the COVID-19 pandemic may have had a temporary dampening effect on football-related disturbances. Banning orders are typically enforced for a minimum of three years.
While there was a 6% decrease in matches with reported incidents, specific clubs stood out for their high numbers of arrests. West Ham led the table with 89 arrests, followed closely by Manchester United with 83. Leeds United had the third-highest total with 69 arrests, representing the highest increase (+25) of any club compared to the previous year.
For the first time, the figures included data from matches involving clubs from the Women's Super League and Women's Championship. Encouragingly, there were no arrests reported at any of the women's games, indicating a positive trend in fan behavior.
Considering an overall attendance of 45 million at the matches included in the results, the number of arrests per 100,000 fans decreased slightly from 5.2 in the previous season to 5.0 in the 2022-23 season. This suggests that, despite the increase in arrests, the incidence of disturbances per capita has decreased.
Furthermore, there has been a noteworthy decline of 53% in arrests related to pitch invasions, which were a cause for concern in the previous season. This time around, incidents of pitch-invading fans have decreased significantly, resulting in fewer custodial sentences.
Of the 682 new banning orders imposed, a striking 99.6% were given to males, with 70% of them aged between 18 and 34, and 2% aged 17 or under. This demographic breakdown sheds light on the profile of individuals involved in disruptive behavior at football matches.
Manchester United, in a surprising turn of events, had the highest number of banning orders with 69, marking the first time the club had been in the top five for banning orders since the 2016-17 season. Millwall followed closely with 66 banning orders.
In addition to domestic incidents, a total of 123 arrests were made in connection with overseas matches involving England and Wales. Notably, 101 of these arrests were linked to the men's World Cup in Qatar, while none were related to the Women's World Cup.
Lastly, the figures indicated an increase in recorded incidents of online hate crime, with 234 cases reported, up from 103 in the previous year. This rise was attributed to improved reporting and recording mechanisms, highlighting the growing concern of online hate in the context of football.
For More Related Updates Visit Our Official Website
By- Sahiba Suri