Sports Start-Ups in Qatar Building Upto FIFA World Cup 2022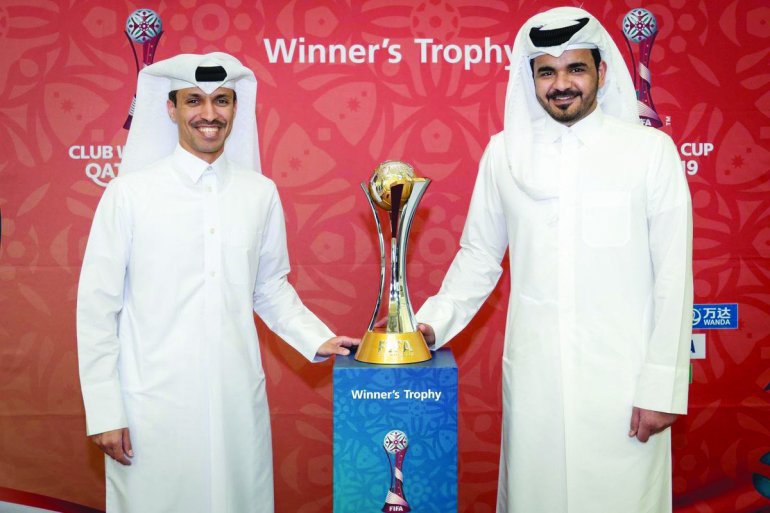 The National Sports Day in Qatar is set to be celebrated on February 11, 2020. The event aims to bring people together in celebration of sport, while encouraging people of all ages to stay fit and active. One of Qatar Olympic Committee's primary aims for the National Sports Day is to promote a healthy community both physically and psychologically by educating the community on the many benefits of participating in sports.QOC's efforts to promote sports, physical education and sustainable development within the community are all steps towards helping to achieve the Qatar National Vision 2030. Meanwhile, sports start-ups in Qatar is the next big thing to enlarge the market of sports in the country. Various investors are showing interest in investing money with sports start-up companies.
Sports Startups in Qatar
Qatar wants to build a US$20 billion (S$27 billion) sports industry by 2022 as it seeks to develop new markets amid regional political tensions with the FIFA World Cup 2022 to be hosted in the country in two years time. The development of the industry would focus not only on hosting, but increased use of Qatari sporting medical and training facilities which are considered among the best in the world. Meanwhile, the country will be hosting 65 events in 2020 with the investors getting plenty of opportunities to create a perfect market for sports.
Also Read: FIFA President Hails Qatar's Progress Towards Hosting FIFA World Cup 2022
Qatar Sports Tech
Qatar Sports Tech is the technical powerhouse in Qatar which is striving to change the landscape of sports in the country. The Qatar Sports Tech cycle two is now into its final stages. Qatar Sports Tech's Founding Partner is Qatar Development Bank and it's Strategic Partners include Supreme Committee for Delivery and Legacy, Bein Media Group, Aspire Zone, Qatar Financial Centre and Ministry of Commerce and Industry. QST is a leading startup accelerator. In other words, it travels across the world searching for the most promising sports tech companies. According to its Managing Director, Koen Bosma its aim is to facilitate corporate level collaboration between leading brand institutions around the world and in Qatar to do business. So far Qatar Sports Tech team have travelled the globe since October 2019 searching for the most promising sports tech companies. After scouting for three months in 40 countries, 21 out of 500 applicants were chosen to go forward to the Selection Days Event. This event was hosted in December 2019 at The Torch Hotel in Qatar. As a result, the selected final 10 startups participate in the award-winning accelerated program.
The Role of Aspire Academy
The Aspire academy has the best sporting infrastructure in Dubai and the various sports startups are relying on its reputation to drive their business. They are associating with the academy and hosting several local and international events at the arena. Aspire is used by an increasing number of teams – including Bayern Munich and Qatari-owned Paris Saint-Germain – and is a hothouse for many of the local players who recently helped Qatar win the Asian Cup. "We're doing this in coordination with Aspire and if you look at the infrastructure that they put together it's massive, it's world-class and I think we can build upon their success," said Yousuf Mohamed al-Jaida, chief executive of the Qatar Financial Centre.
Also Read: Former Arsenal Manager Arsene Wenger Launches FIFA Talent Development Programme in Doha
BeIN Media Group
This is the biggest sports broadcasting company in Qatar. The company has teamed up with Qatar Sports Tech in revolutionising the experience of television sports. The partnership will help QST access to BeIN's global network, with the company currently operating in 43 countries on five continents. In return, BeIN's investment will allow the group access to products and innovations created through the collaboration. BeIN Chief Executive Yousef Al-Obaidly said: "BeIN Media Group is committed to providing its customers with the best possible viewing experience, and to do so we always want to be at the forefront of new and emerging technologies and innovations."
"QST is a brilliant initiative that gives creative ideas the space and support that they need to grow, and we're excited about the opportunities that this partnership will bring for the international start-ups taking part and for our company and its customers around the world" he further stated.
In return, Koen Bosma, Managing Director for Qatar SportsTech, added: "We are thrilled to be partnering with BeIN Media Group, a global leader in sports media with an unparalleled international network.
Sports Tech Eyeing to Open Startup Opportunity in Qatar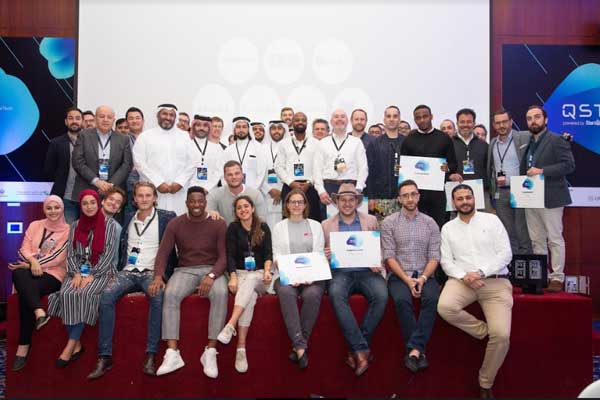 The FIFA World Cup 2022 gives Sports Tech the perfect opportunity to start a startup opportunity in Qatar. Not only will this be a global showcase for Qatar in terms of sports, but also in terms of the ability to organize such a tremendous event. Startup opportunities lies in the following areas, all of whom are related to the global event of football in the country. Team Performance & Analytics, Venue Optimisation & Management, Sports Tourism, Sports Culture, Sports IoT, Wearables & Equipment, Fan Engagement & Experience, Sports Medical, and VR, AR and E-Sports are the various areas which gives Qatar ample start-up opportunities.
As the 2022 FIFA World Cup is taking place in Qatar with expected investments of $5bn that represent a great opportunity for technology startups, QDB said the initiative will act as a catalyst and hub for sports innovation, pushing new boundaries and presenting new opportunities for global startups and entrepreneurs in terms of sports-related technology and engagement. The Qatar Development Bank will be sponsoring the funds required for the smooth functioning of the required technologies.
Also Read: Qatar's Preparations for FIFA World Cup 2022
QDB CEO Abdulaziz bin Nasser al-Khalifa said ' "We are pleased that Startup Bootcamp is keen on grasping this opportunity together with us as we both believe that launching the first 'SportsTech' accelerator in the middle east will create the perfect ecosystem to enhance entrepreneurship in the sports sector regionally."
Thus there is a constructive effort of meeting the ends keeping in mind the common goal of making the FIFA World Cup 2022 in Qatar a grand success.