Sportian: Innovating Sports and Entertainment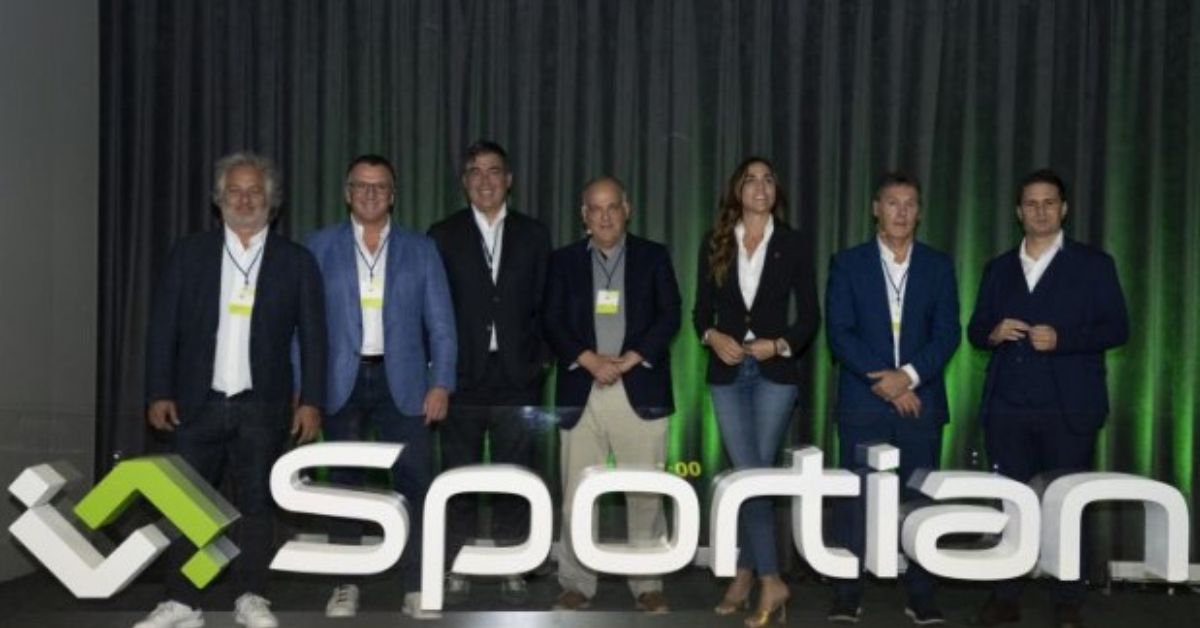 Sportian: Innovating Sports and Entertainment
LaLiga Tech, a digital transformation provider of solutions for the global sports and entertainment sector, has unveiled its new identity, Sportian, at an exclusive event held at the Cívitas Metropolitano Stadium in Madrid. This transformation represents a significant milestone in the industry's journey towards innovation and enhanced fan experiences.
In 2021, LaLiga Tech was founded by LaLiga, and it became a joint venture in the following year when Globant acquired a 51% majority stake in the company. Today, LaLiga Tech evolves into Sportian, combining Globant's extensive track record in technology-driven business and industry transformation with LaLiga's expertise as a leader in the leisure and entertainment sector, creating unique experiences for football and sports fans around the world.
Martín Migoya, CEO of Globant, highlighted the vision behind Sportian, stating, "With Sportian, we consolidate our strength in innovation and our commitment to the world of sports to reinvent the fan experience. We want to enable clients to enhance their connection with fans, both in live and digital settings."
Javier Tebas, President of LaLiga, emphasized the unique value proposition that Sportian brings to the sports and entertainment industry. He noted, "The technological commitment that LaLiga made in 2013 in the search for the solutions our industry needed, which laid the groundwork for what Sportian is today, is now a unique value proposition for the sports and entertainment industry in the face of current and future challenges."
Sportian's mission goes beyond traditional offerings, and it aims to revolutionize the industry by incorporating innovative technologies such as artificial intelligence. The company is consolidating three new product lines:
Ignite Your Fan Experience: This line focuses on digital products that aim to increase audiences and enhance the digital fan experience, bringing fans closer to the action and excitement of sports.
Empower Your Sports Teams: Sportian offers platforms like Mediacoach, which provide real-time data and analytics to enhance team performance. These tools give sports teams a competitive edge by leveraging data-driven insights.
Supercharge Your Organization: Sportian provides comprehensive solutions for the end-to-end transformation of sports properties. This includes streamlining operations, improving efficiency, and leveraging technology to drive growth.
Alejandro Scannapieco, CEO of Sportian, emphasized the company's commitment to innovation and the synergy between technology and sports and entertainment. He stated, "The transition to Sportian signifies a strong commitment to innovation, where the most disruptive technology meets the passion for sports and entertainment. With Sportian, we aim to redefine fan experiences, enhance data utilization, and transform the very essence of the industry."
The unveiling of Sportian and its innovative product lines took place at an exclusive event attended by over 200 industry leaders at the Cívitas Metropolitano Stadium in Madrid. Key figures, including Martín Migoya and Martín Umaran of Globant, Patricia Pomies, COO of Globant, and top LaLiga executives, shared their insights into the significance of this alliance and their commitment to revolutionizing the sports and entertainment world.
The event also featured prominent industry figures who provided their valuable insights into the sports and entertainment sector, emphasizing the importance of technology and innovation in shaping the future of the industry. With Sportian's vision and commitment to innovation, it aims to redefine how fans experience sports, empower sports teams, and supercharge sports organizations, ultimately transforming the industry into an era of unprecedented possibilities.
For More Related Updates Visit Our Official Website
By- Sahiba Suri