SEVEN signs Partnership Agreement with Al Hilal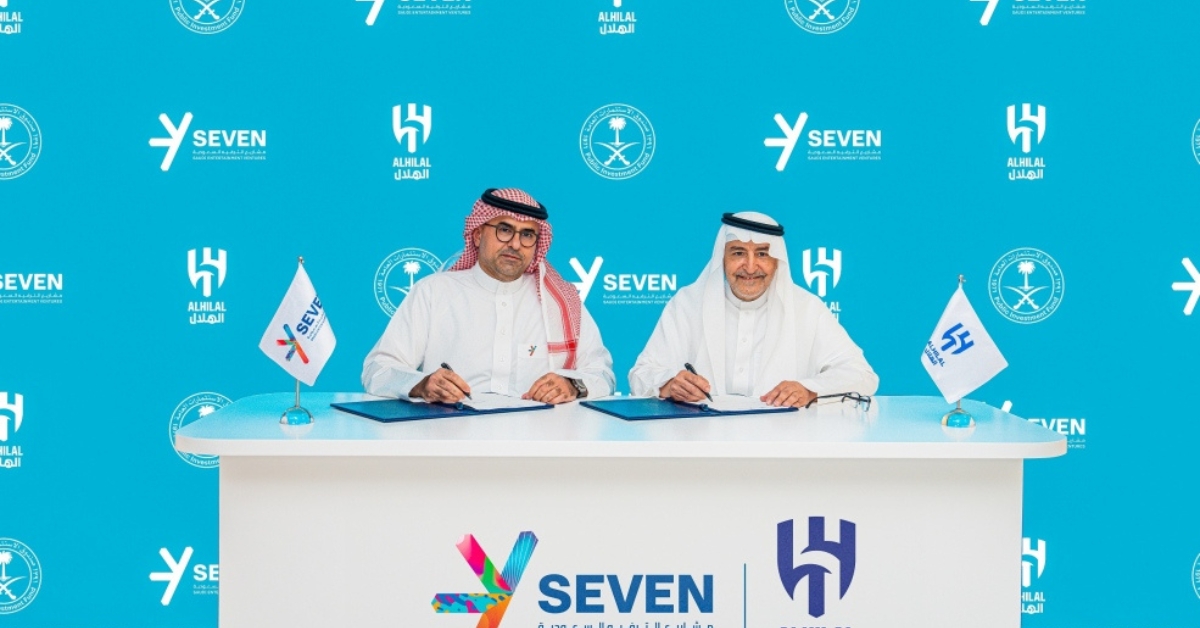 Saudi Entertainment Ventures (SEVEN), a wholly owned subsidiary of the Public Investment Fund (PIF), has signed a three-year official partnership agreement with the Kingdom's Al Hilal football club.
Starting from the 2023/2024 season, the partnership includes mutual commercial and marketing rights between the two entities.
The $600-billion fund, which owns Newcastle United FC as well, will acquire 75 percent of Al Ahli, Al Hilal, Al Ittihad – who recently signed a contract with Karim Benzema – and Al Nassr – which iconic footballer Cristiano Ronaldo plays for – as part of a project launched by Crown Prince Mohammed bin Salman.
Abdullah Al Dawood, Chairman of SEVEN, said that the new partnership with Al Hilal aligns with SEVEN's aspirations to be an enabler of the next generation of Saudi sporting talent through its entertainment destinations.
"At SEVEN, we are redefining the entertainment landscape of the Kingdom with an unrivalled offering of entertainment which includes education, sports, adventure, events, and more. We are committed in supporting the goals of Saudi Vision 2030 to enhance the quality of life among all residents. Our entertainment attractions, which offer a wide range of experiences and activities, will enable guests, especially sports enthusiasts, to strengthen their skills.
He added, "This agreement with Al Hilal, one of Saudi Arabia's leading football clubs with a long legacy of championing talent, will support SEVEN's ambition to unlock sporting talent and reach a wider audience across the Kingdom."
Over the past six decades, Al Hilal Saudi Club has won 66 championships and created a legion of loyal fans across the Arab world, Asia and further afield.
The club's greatest achievements include winning the Saudi Founder's Cup, qualifying three times for the FIFA Club World Cup, and winning a record eight Asian Football Confederation trophies. Most recently, the club earned a silver medal at the 2022 FIFA Club World Cup.
SEVEN is developing the Kingdom's entertainment ecosystem by investing billions of dollars into 21 integrated entertainment destinations in 14 cities across Saudi Arabia.
Source:- Al Arbia