Saudi Women's Football Team Advances 1 Point in FIFA Ranking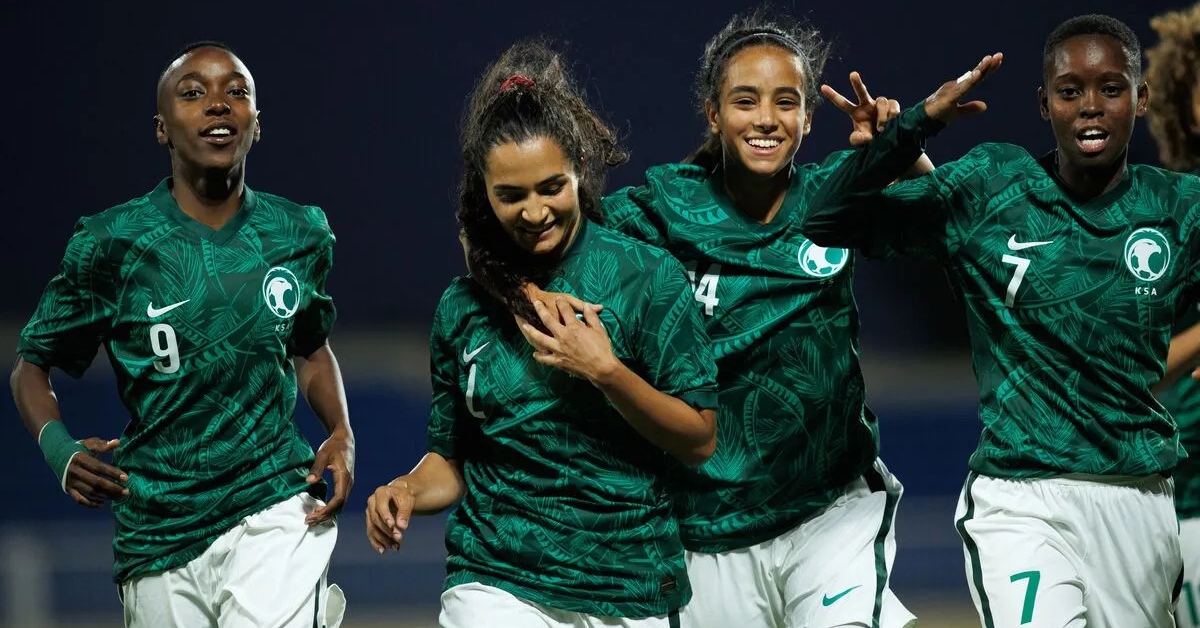 The latest ranking was released on June 9. This came when the Green Falcons and their Palestinian counterparts had drawn in two friendly matches
It is noteworthy that on March 24, the Women Green Falcons were included for the very first time in the FIFA World Ranking.
On Tuesday, the team completed its preparations for the friendly match against the Andorran national football team in the Spanish city of Girona. It will take on the same team again on June 17.
The Finish Head Coach Rosa Lappi-Seppälä selected 27 players who are: Sara Khaled, Muna Abdulrahman, Laila Al-Qahtani, Nawal Al-Qalish, Houriya Al-Shamrani, Bayan Sadagah, Leen Mohammed, Talah Al-Ghamdi, Lana Abdurazak, Mouadhi Abdel-Mohsen, Raghad Mukhayzin, Dalal Abdulateef, Amira Abu Al-Samh, Reema Al-Thakafi, Layan Jouhari, Sara Hamad, Dalia Abu Laban, Seba Tawfiq, Majd Al-Otaibi, Al-Bandari Al-Hawsawi, Shorouq Al-Hawsawi, Noura Al-Brahim, Al-Bandari Mubarak, Fadwa Khaled, Jourey Tarek, Fatimah Mansour, and Utha Al-Fahd.
The Saudi Arabian Football Federation (SAFF) established the Women's Football Department in September 2019, and the national team was announced two years later. The initial tryouts attracted over 700 girls, and the squad has since included 47 girls from all over Saudi Arabia.
The team's first competitive international match occurred in February 2022 against Seychelles and Maldives and caught worldwide titles and was a turning point for Saudi women's sports, with the Saudis recording 2-0 victories in both matches.