QNB Stars League Week 18 – Al Shahania 3 Al Ahli 1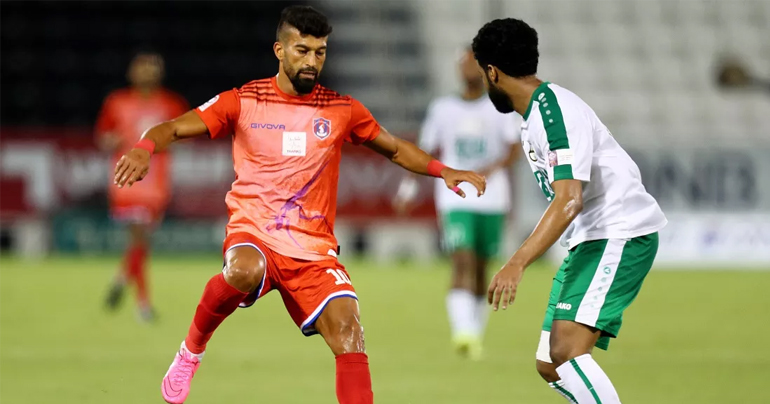 Al Shahania rode on a brace by Iranian midfielder Ramin Rezaein as they defeated Al Ahli 3-1 in Week 18 of the 2019-20 QNB Stars League at the Al Sadd Stadium on Sunday.
Rezaein scored in the 22nd and 29th (penalty) minutes. Kesse Amangoua (81st minute) was Al Shahania's other scorer as they earned a lifeline in their attempt to stay in the First Division.
Al Shahania moved on to 13 points with only their second victory in this season's league, while Al Ahli suffered their ninth loss and remained on 19 points.
Interestingly, Tunisian striker Ahmed Akaichi, who recently moved from Al Shahania to Al Ahli, scored the latter's goal in the 60th minute.
­Al Shahania could not have hoped for a better start as the league resumed after a long break. The three points will greatly boost the confidence of their players, coached by Nabil Anwar who recently replaced Spaniard Jose Murcia.
The victory also enabled Al Shahania to breathe down the neck of nearest challengers Umm Salal (15 points) and Al Khor (14) in the relegation battle.Rezaein was the livewire in Al Shahania ranks. His first goal came off a diving header after Nigel de Jong sent in a free-kick from the right.
The Iranian scored his second goal from the spot. The penalty was awarded by referee Abdulrahman Al Jassim when Al Ahli's John Beitsoun tripped Amangoua.
For Al Ahli, Shane Lowry fumbled with his header after Nabil El Zhar set him up with a free-kick.
After Akaichi reduced the margin on the hour mark with his quick header off a corner kick from the right by Hernan, Al Ahli raised visions of drawing level when they looked like having earned a penalty in the 68th minute, but that was ruled out by the Video Assistant Referee. Al Shahania captain Alvaro Perez seemed to have fouled Hernan.
Al Ahli also had the ignominy of Majed Mohammed's goalbound free-kick being saved with difficulty by goalkeeper Ebrahim Daryoush.
Amangoua rounded off the tally when he found the target with a grounder, beating off the challenge from three rival players, after receiving a long high ball from deep in the right.
Al Ahli and Al Shahania had played out a 2-2 draw in the first leg of 2019-20 QNB Stars League.