QFA Second Division wins for Al Shahaniya and Muaither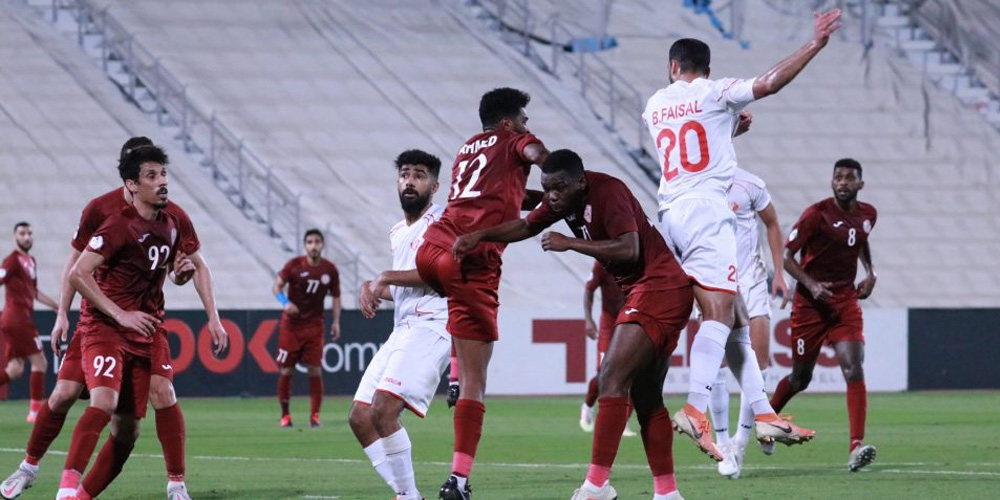 DOHA: The matches in the third round of the Second Division concluded on Friday evening when Al Shahaniya beat Al Bidda 2-1 as Muaither proved too good for Al Waab 2-0 while Lusail edged past Mesaimeer 1-0.
In the fourth match, Al Shamal played a goalless draw with Al Markhiya.
With these results, Al Shamal are at top the table with 7 points ahead of Al Shahaniya (7 points) and Al Markhiya (4 points). Muaither are at fourth spot.
While Mesaimeer, Al Bidda and Lusail have three points each and are placed from fifth to seventh positions respectively.
Al Waab are at the bottom of the table without points.
Despite his goalless draw with Al Markhiya at the top of the third week of the league in a match that took place at Saud bin Abdul Rahman Stadium, Al Shamal raised their points tally to seven and left Al Markhiya with only four points.
Muaither achieved their first victory in the league after they overcame Al Waab 2-0 at Saud bin Abdul Rahman Stadium. Alison Konsi scored the first goal in the 43rd minute before Muslim Saleh added the second goal in the 51st minute.
Muaither raised their tally to four points from three matches, having tied one and lost the other.
On the other hand, Al Waab suffered their third loss in a row.
Al Shahaniya are in second place after their victory over Al Bidda at Al Sailiya Stadium.
The winners raised their tally to seven points while Al Bidda failed to add to their tally of three points.
Lusail achieved a rare win at the expense of Mesaimeer at Al Shamal Stadium.
Abdullah Alawi Haddad scored the match's only goal in the 65th minute, giving his team the first three points.