Qatar v/s Columbia – Copa America 2019: Pre-Match Review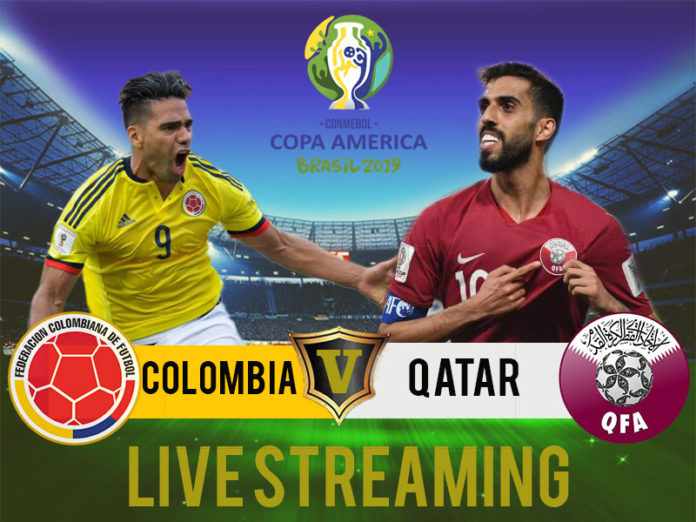 Match day 2 of the Copa America 2019 sees the Asian Champions Qatar take on the mighty Columbia.
Both the finalists of the Asian Cup – Qatar and Japan – were invited by the South American Football Association (CONMEBOL) to participate in this tournament. While Japan finished their first match on the receiving end of a 4-0 drubbing, Qatar's night showed shades of heading in that direction. At 2-0 down to a long range missile from Gonzelez's boot, the fans had to brace for the worst. But their team turned it around.
Almoez Ali shows shades of prime Yaya Toure, when he curled in a breath-taking shot from the edge of the 30 yard box, 10 minutes before some crisp one-touch football put Qatar in behind once more. A brilliant save by the Paraguayan goalie Fernandez's outstretched leg wasn't enough, for their man miscued his clearing header, to score into his own net. Qatar were level and saw the game out at 2-2.
Columbia meanwhile chose one of the boldest tactical moves I've seen in recent football history. They chose the overload tactic, both up top as well on the flanks. Leaving centre halves Davinson Sanchez and Yerry Mina high up the pitch to fend for themselves, they frequently created 2v1 chances down the right with the wingers doubling up with the advancing full backs. Argentina's standard 4-4-2 simply couldn't fend off the advances fast enough, or precisely enough.
When the ball broke for the Argentine defenders, they were forced to clear long, or play it ahead and merely hope that either of Messi or Aguero would latch onto it. However, Columbia's sheer numbers forward meant they were first to figuratively every loose ball, and every 50-50. Cuadrado's pace helped greatly in this regard, and allowed James Rodriguez to orchestrate play from higher forward.
The sheer physical strength of the Columbians was enough to win the ball back of their Argentina counterparts, and in some cases where deft skill was invoked by Di Maria or Messi, Columbia would race back and create a numbers game which was simply too much to dribble through.
2 goals of exquisite quality late in the game sealed the deal for Columbia, and handed yet another setback to this Argentina squad, who looked lost when out of possession.
When Qatar take on Columbia on match day 2, it will be quite the tactical spectacle. Firstly, Qatar will have to forfeit their 4-4-1-1 formation, with Abdulaziz Hatem either having to drop deeper, or be replaced by a more robust, ground covering midfielder. Qatar must learn from Argentina's errors, and ensure they don't repeat the same mistakes.
Secondly, Qatar will need to close down space a little quicker than they did against Paraguay. Gonzalez struck a long ranger which left goalkeeper Al Sheeb helpless. If you consider the quality of the likes of James Rodriguez from the same distance, the probability of concession becomes a little higher.
Thirdly, and most importantly, Qatar will need to be clinical. The quality of the likes of Ali is undeniable, but on the night, it is imperative that Qatar take their chances, because this Columbian side will not rest till they've taken theirs.
Although the FIFA rankings would suggest this game to be a mismatch, the tacticians on both sides may argue differently. That being said, it will take nothing short of the display that clinched them the Asian Cup crown, if Qatar are to keep Columbia at bay when the pair next meet on Wednesday.