The new Paris Saint-Germain Third Kit 2020/21 is now available in PSG Store at Villaggio mall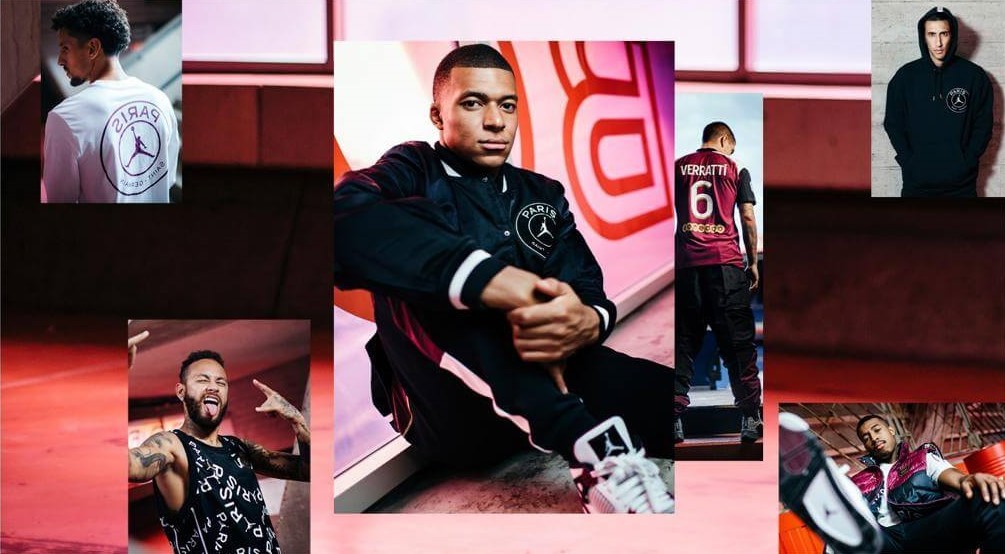 The third kit that follows the first two home and away jerseys that paid historical homage to the original club jersey, also highlights the burgundy color alongside black and white accents on the shoulders and sleeves. The jersey also features gold accents on the logo, a nod to the club's 50th anniversary and stripes.
This new collab between Jordan and Paris Saint-Germain which was such a hit worldwide, offers a fourth collection that is out now. The collection includes a complete range of clothing for men, women and kids, with different items including the 2020-21 Paris Saint-Germain third kit, The Air Jordan IV, and a variety of lifestyle collection.
The burgundy, black, white and gold featured by Jordan Brand and Paris Saint-Germain are warm and timeless colors that have proven their worth since the 90s, from basketball courts to football pitches and catwalks in New York, London, Milan or Paris.
The new design was taken from Jordan Brand's archives and echoes the color of Air Jordan VII, first worn on the court by Michael Jordan at the 1992 All Star Game and the brand's first pair to feature this historic color, used consistently ever since.
The collection is now available for residents of Qatar in Villaggio mall at PSG Store.