Premier League unveils new Nike Flight ball to see out the season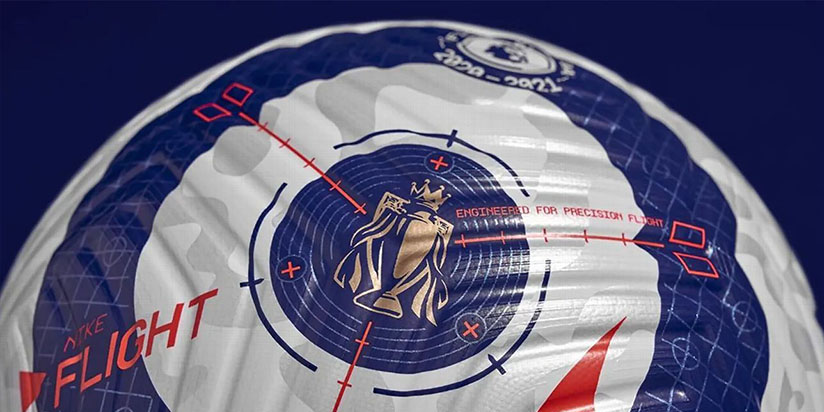 The Premier League has revealed the official match ball that will be used to play out the remainder of the 2020-21 season.
With just a few months of the campaign left to play, the new Nike Flight will be used across all games from Friday, Feb. 19 — starting with Leeds United's trip to take on Wolverhampton Wanderers at Molineux.
The Flight ball has been in use in the Premier League all season, with 634 goals being scored using its two previous designs — the original white/crimson design from the start of the campaign, and the hi-vis yellow version that was deployed over the winter months.
However, the third and final edition of the 2020-21 Flight is a little different, in that it features a special retro design that functions as a nod to a classic Nike match ball of yesteryear.
The target-shaped graphics used on the Flight are a deliberate reference to the Total 90 Aerow ball which was a staple of the English top flight between 2004 and 2008.
This is the second consecutive season that Nike have provided three different match ball designs over the course of a campaign, with the Merlin ball used in 2019-20 also being deployed in a trio of colourways.
While the first Premier League match balls were provided by Mitre (the Promax between 1992-1995, and the Ultimax between 1995-2000), Nike have been the league's official ball suppliers since the 2000-01 season.
Source: ESPN