Premier League 2020 Highlights, Results: Manchester City school ten-man Arsenal on restart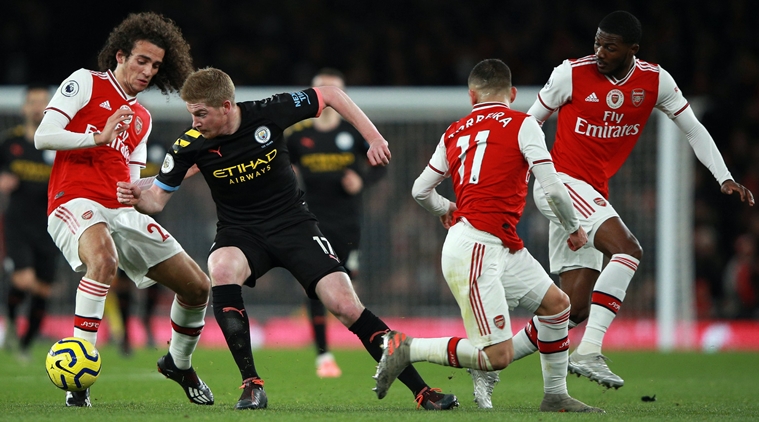 The Premier League returned on Wednesday after a 100-day wait. After the opening match between Aston Villa and Sheffield United ended in a goalless draw, Manchester City cruised to a 3-0 victory over ninth-placed Arsenal at the Etihad Stadium.
The student, Mikel Arteta, failed to win against his former teacher, Pep Guardiola, in a match that was marred by three injuries and a record. Although Arsenal were in it for the entirety of the first half owing to Bernd Leno's heroics at goal, Raheem Sterling put City in front in the 45th minute. After the break, Kevin de Bruyne doubled the lead from the spot after David Luiz was sent off after conceding a penalty. Phil Foden tripled the lead in the injury time after coming on as a substitute. With this win, City now have 60 points from 29 matches.
Source: Indian Express