'Planet Zlatan'- Ibrahimovic on his life, football and 'Superman from Planet Zlatan'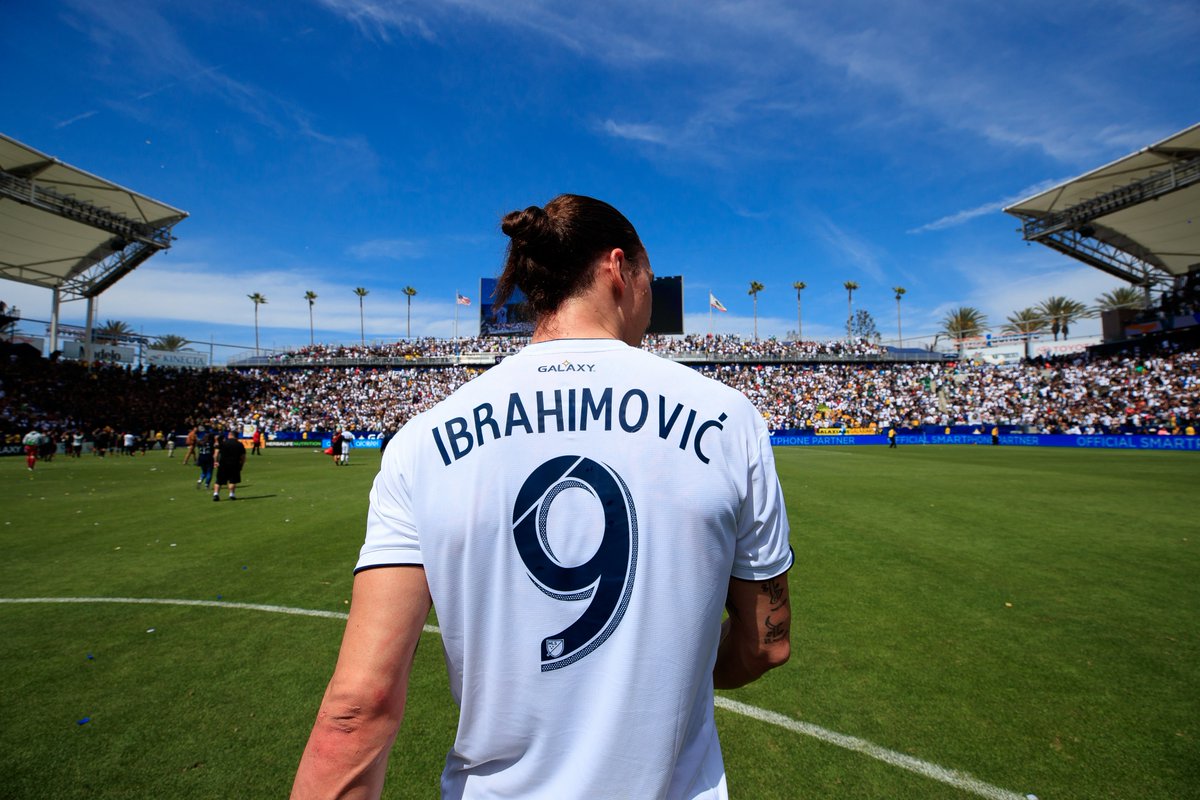 He may be known for his amazing footballing skills but Swedish striker, Zlatan Ibrahimovic is splendid when it comes to his comments. Zlatan has a unique perspective of life and claims himself to be "Superman" from his own planet, Planet Zlatan. And we cannot deny that if you look at his MLS debut goal. Truth be said, no one does it like Zlatan.
💥🌍 The goal heard 'round the world.

The 2018 @MLS Goal of the Year belongs to @Ibra_official. pic.twitter.com/OtgNjcCEF0

— LA Galaxy (@LAGalaxy) November 14, 2018
Looking back at a glorious career, the 37 year old quotes, "I have always done things in my own way and that is not going to change at this age" says the veteran whose carrier has flown from Malmo to LA Galaxy via Ajax, Juventus, Inter Milan, Barcelona, Inter Milan, PSG, Manchester United. Wherever he is from, Ibrahimovic has positioned himself at the very top of the game after tasting title successes in Netherlands, Italy, Spain, and France, while also landing three trophies in England.
Recollecting his times back at Italy under the Old lady, Ibrahimovic says, "From the first day after training I heard Fabio Capello scream 'Ibra!' and he just pointed and I knew what it was. I was shooting, just shooting, good shots, bad shots. Sometimes I just wanted to go home because I was tired and did not want to shoot anymore but that was never the case." Ibrahimovic praised the likes of Buffon, Cannavaro and Lillian Thuram on how training with them has increased his skills as a striker. "I had a good environment to score goals and the goals would come as long as you trained."
On his moving to England, "When I went to England I was talking to different players that I knew well and trusted. Everyone said 'do not do it', they said it would not be good for my career. But I went against everyone and said that's what I wanted to do. They thought I was too old, I was 35 and I made the Premier League look old. "Zlatan signs off in style. Ibrahimovic praises the playing style of Paul Pogba and his linking up with the world cup winner on the field, "When you click with someone it just clicks. The connection on the field was amazing, we helped each other very well, I needed him and he needed me. The first year at United we had a fantastic year."
Zlatan regrets that his ACL injury in Manchester United was the point when he went all low in his career. "When it happened I did not understand what I was going through, I had never had a serious injury." Zlatan reminds himself that this is not the way he would have wanted to end playing football. "After my injury, when I was selected, I said to Jose Mourinho, 'I do not want to disappoint you or my team-mates. You had a Zlatan before the injury and you had one after the injury and I cannot give you the Zlatan that you are used to." Ibrahimovic regrets.