Perez Wants Zizou Back at The Bernabeu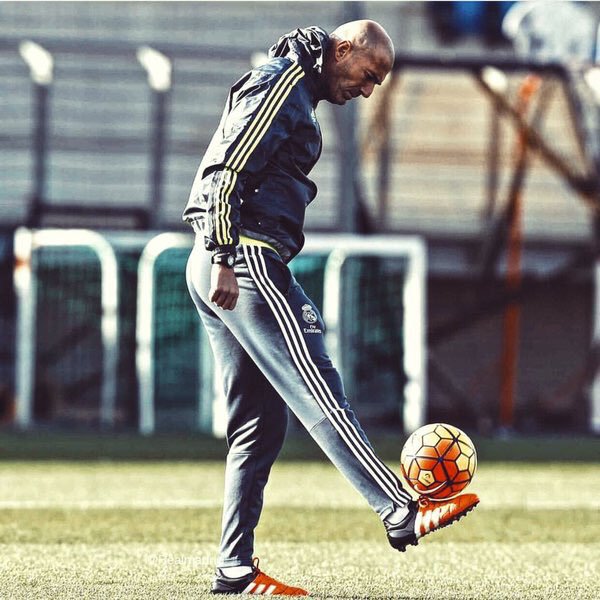 Real Madrid are not having the best of campaigns this season and are slowly recovering after the sacking of manager Julen Lopetegui. The Los Blancos are yet to recover from the void left behind by the departure of two of their instrumental figures, the phenomenal Cristiano Ronaldo and mercurial manager Zinedine Zidane. Interim manager Santiago Solari has done a decent job since taking charge, but reports are doing the rounds that club president Florentino Perez is still looking for a permanent solution. After talking to the like of Antonio Conte and Mauricio Pochettino, Perez has still not found the right man for the job and is considering appointing an old friend.
Will Zidane Come Back as Real Madrid Coach?
As per reports, Florentino Perez has his heart set on bringing Zinedine Zidane back to the Santiago Bernabeu after talks with several other managers have broken down.  Real Madrid have enquired with Zinedine Zidane and his agent Alain Migliaccio if he is keen on making a return to management at the Real Madrid dugout. But according to sources, Zidane has refused the offer as he is hell-bent on being Manchester United's next manager.
What is the current situation at Manchester United?
Just like Real Madrid, Manchester United too have had a rough start to their season and Jose Mourinho's job could be on the line. However, in the last few weeks, the Red Devils have had a remarkable turnaround including the victory against Cristiano Ronaldo and his Juventus in the Champions League. However, the storm has not calmed down yet, as Manchester United will be heading to the Etihad Stadium to take on rivals Manchester City in the Manchester Derby on Sunday night. Should Mourinho fail to halt City's juggernaut, don't be surprised if you hear rumours about Zidane coming to England soon.