Pep Guardiola: Manchester City won't make a move for Mbappe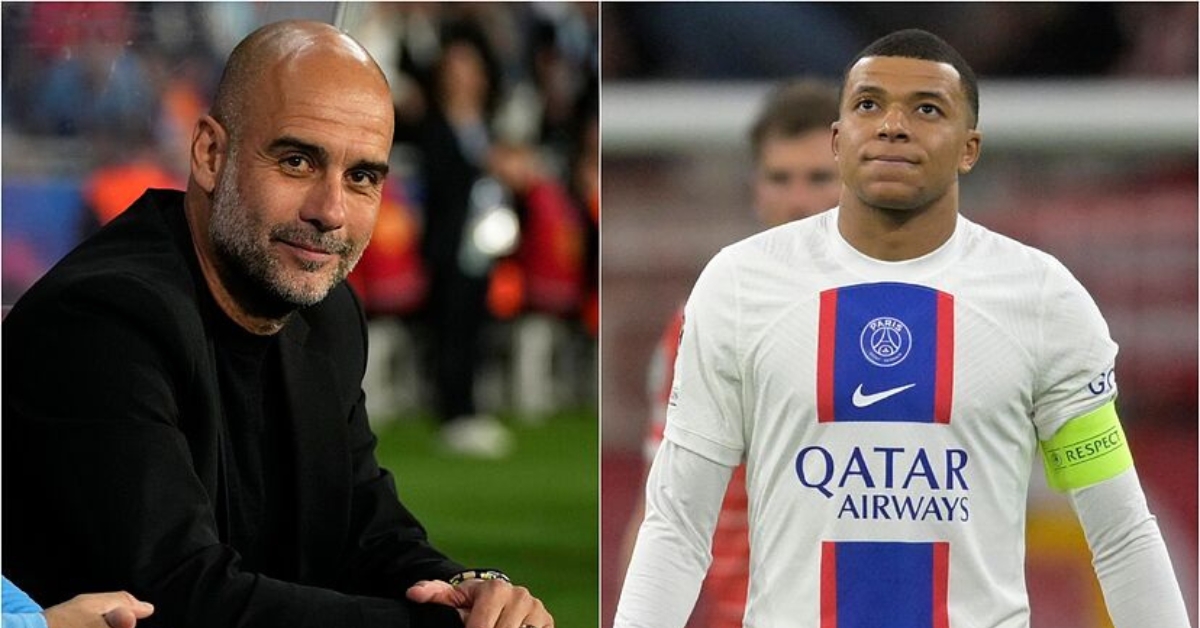 Pep Guardiola has confirmed that Manchester City are not willing to make a move for Kylian Mbappe, whose contract with Paris Saint-Germain runs until the end of next season.
The Catalan coach claimed that Mbappe has already made up his mind regarding his next team amidst interest from Real Madrid.
"[Manchester City] will not make a move for Mbappe, everyone knows where he wants to go," Guardiola noted.
The Sky Blues coach went on to congratulate the Spanish national team after La Roja won the Nations League on Sunday night.
"I watched the Barcelona basketball game and then had dinner. I didn't watch [Spain]," he noted.
"But I know about the result. I congratulate the national team. Winning a tournament is always very difficult.
"They didn't mention Luis Enrique, who took them to the final. I missed a comment about Luis Enrique. Winning is very important. Congratulations to the coach and all the players. Many, many, many congratulations."
The former Barcelona coach does not believe that the club's president Joan Laporta will approach him to make a comeback soon.
"I don't think he will ask me to come back," Guardiola noted.
We see each other once a year. He joined [for dinner] by coincidence. I was going to have dinner with Xavier Sala i Martin and my son.
"He had nowhere to dine and we did it together. I am a member and I hope that with the new Camp Nou they will keep my place. Barcelona has a great coach.
"[Xavi] has won the league. Hopefully he will be here for many years, and when he decides that his time is over, [Sergio] Busquets or another coach will come in."