Paris Saint-Germain X Jordan Brand a new range for another dimension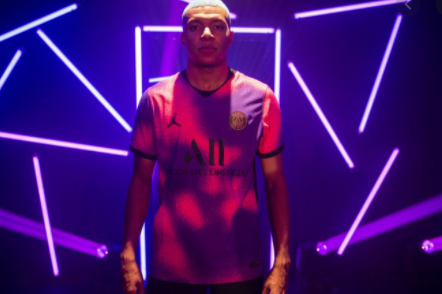 Doha: Paris Saint-Germain and Jordan Brand, exclusive partners since 2018, are releasing a Spring-Summer 2021 lifestyle collection.
Developed around a visionary fourth jersey inspired by the Milky Way, this collection illustrates the new dimension in which the capital's club is evolving. Symbolising the ambition of Paris Saint-Germain as the first club of the new generation, the range also underlines the will of a club that dares, a club that is avant-gardist and pioneering, pushing the limits and innovating internationally, creating and inspiring.
This new kids, women and men's collection – including an Air Jordan 1 Zoom and a fourth jersey – expresses the constant creativity of Paris Saint-Germain and Jordan. This audacity has been acclaimed for several seasons by millions of fans across the globe, and already the 20/21 collection's success in winning over retailers in France and abroad is extraordinary.
The two ranges, Performance and Lifestyle, are based on a spatial universe, with the Hyper Pink, Psychic Purple and Black colors bringing the theme to life. The jersey and shorts use a unique mesh that echoes the mythical Elephant Print created for the Air Jordan 3 in 1987. The Performance range is completed by a training kit featuring a new monogram "PARIS", based on the NASA space shuttle typeface, as Paris Saint-Germain projects itself into the future while relying on the past.