Paris Saint-Germain Guilty Of Racially Profiling Young Players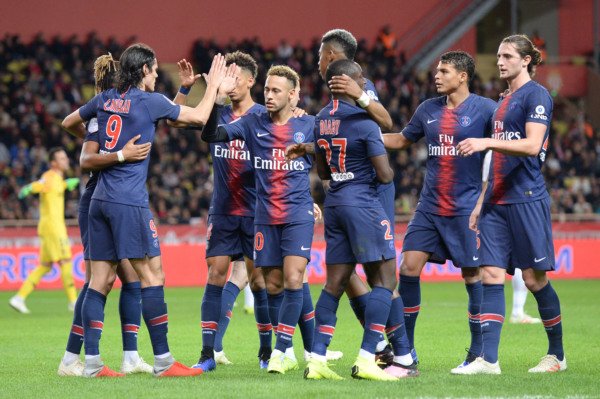 Racism has been one of the filthiest practices affecting every department of sports in different ways. Over time, many individuals, as well as organizations, have come up with the allegation of individuals being racially discriminated. And this time it is one of the biggest clubs in European Football, Paris St. Germain.
French investigative website Mediapart revealed that PSG's scouting team detailed ethnic origins of potential recruits allegedly in order to reduce the number of 'black' recruits. According to the reports, they were assessing the origin of young players on an electronic form which contained four options to describe a player: French, North African, Black African and West Indian. The website also claimed that this practice has been going on since 2013. In France, it is illegal to document individuals on the basis of their origin, color, ethnicity, religion. The report also claims that only one black player had been signed from the academy since 2013 as all the rest had to leave as a result of racial discrimination.
PSG have accepted the claims and have stressed their condemnation of "all forms of discrimination and racism". PSG accepts that forms with illegal content were used between 2013 and 2018 by the scouting department responsible for player scouting outside the Ile de France region. On being made aware of this at the start of October 2018, PSG launched an internal investigation to understand how such practices could have existed and to decide on the necessary measures to be taken.
The first claims of this incident were back in March 2014 when a 13-year-old player, Yann Gboho, caught the attention of the club's scouts. During his evaluation four months earlier, Gboho was allegedly listed as "West Indian" despite being born in Ivory Coast. At a meeting on 14 March 2014, Marc Westerloppe, who was the chief scout of PSG outside Paris at that time, is alleged to have spoken of a "problem with the direction the club is going in". "We need more diversity. There are too many West Indians and Africans in Paris". This caused a fierce exchange of words between Westerloppe and Pierre Reynaud, chief scout in the Paris region, who insisted: "It must not be a question of ethnicity but talent." A complaint was made to the club's human resources department which resulted in Westerloppe being summoned to a meeting in June 2014 during which he dismissed the accusations as "false, malicious and stupid".
However, PSG officials have come forward with a strong hand in tackling the problem. They have stated that they have already decided to define a controlled methodology that will be applied by all scouts and regularly monitored. They have also made the decision to put in place a code of conduct, an ethical alert procedure and strengthen the promotion of ethical culture among all employees. If found guilty of a racist recruitment process, the matter will be sent to the Professional Football League's disciplinary committee to decide on a punishment.