Neymar and Mbappe injury concerns ahead of important Champions League clash against Liverpool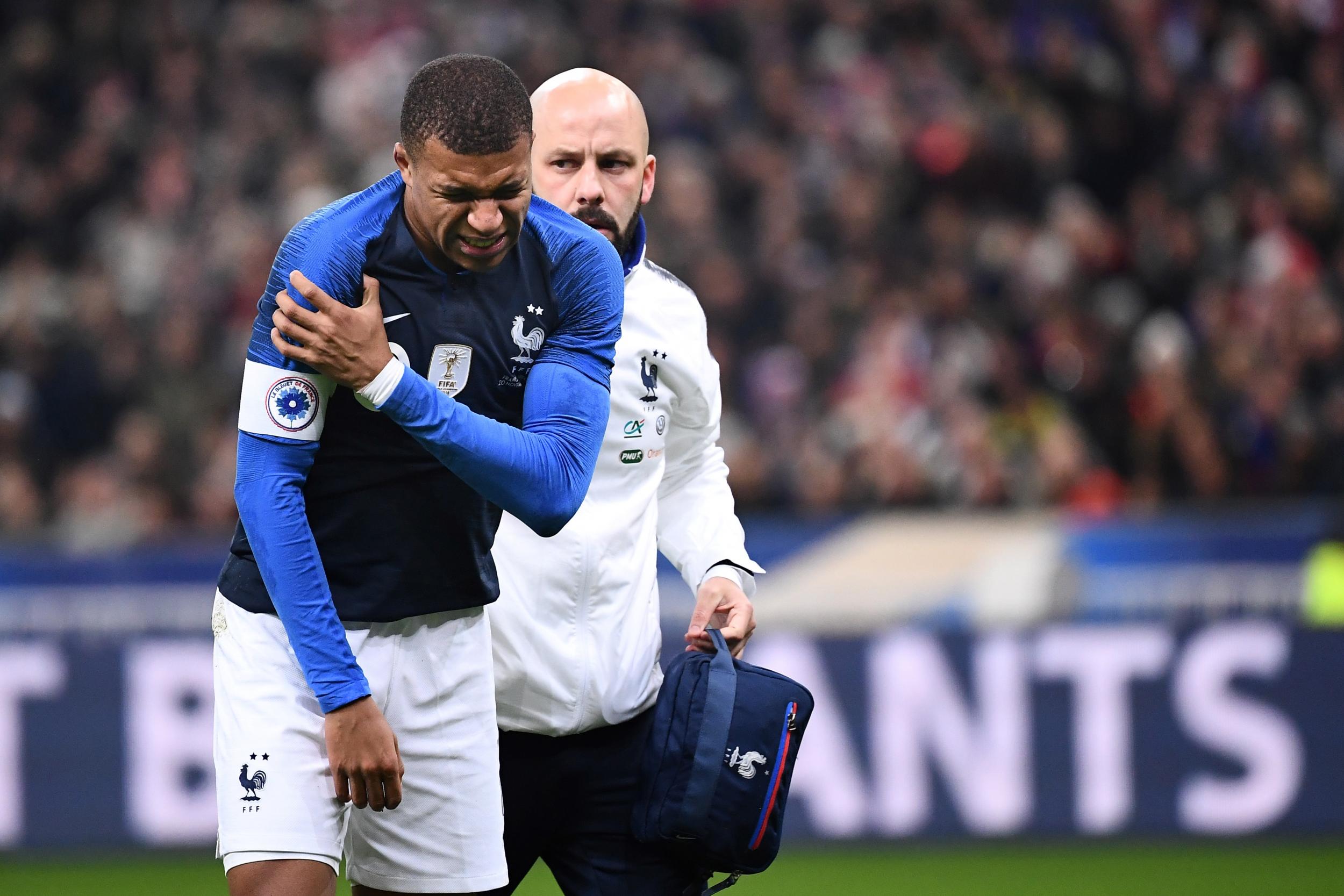 With Liverpool on the horizon in the Champions League, The last thing Paris Saint-Germain wanted would be their star players Neymar and Kylian Mbappe injured in this week of international friendlies. Both the stars came against Cameroon and Uruguay respectively.
@PSG_English have plenty to worry about with their @ChampionsLeague encounter against @LFC round the corner.#Neymar #Mbappe #PSG #ChampionsLeague #Liverpool #Football pic.twitter.com/VIxYHtpvZE

— SportsMonks (@Sportsmonks) November 21, 2018
Neymar, muscle injury
The first call came in England in a friendly between Brazil and Cameroon. In the 7th minute, Neymar received the ball in the middle of the pitch and took a gesture for a shot. However, Neymar stopped and sat down looking at the bench. Tite did not hesitate. Richarlison warmed up and the captain's armband was handed over to Marquinhos.
Mbappe's terrible fall
Mbappe's injury came more dramatically in a clash between France and Uruguay in which the young Frenchman tried to go around the goalkeeper to go for a goal but fell on the ground after a mighty collision with all the body weight coming under his right shoulder. He was attended in the ground and play resumed. However, within a couple of minutes, it was obvious he cannot continue. Thauvin replaced him in the 36th minute. Brazil and France both went to win their respective games 1-0 against Cameroon and Uruguay respectively.
The two injuries will be a big blow to PSG who face Liverpool in their next Champions League clash. PSG are currently third in Group C with the joint top being Liverpool and Napoli making the upcoming clash very crucial. IF PSG loses to Liverpool and Napoli beat Red Star Belgrade, then the Parisian club will have to exit Champions League in the group stages. It was always tough for Liverpool to go and win in PSG but chances are greatly boosted if among PSG's trident only Cavani stands with Neymar and Mbappe both out of the clash.