Nagelsmann's Germany Draws with Mexico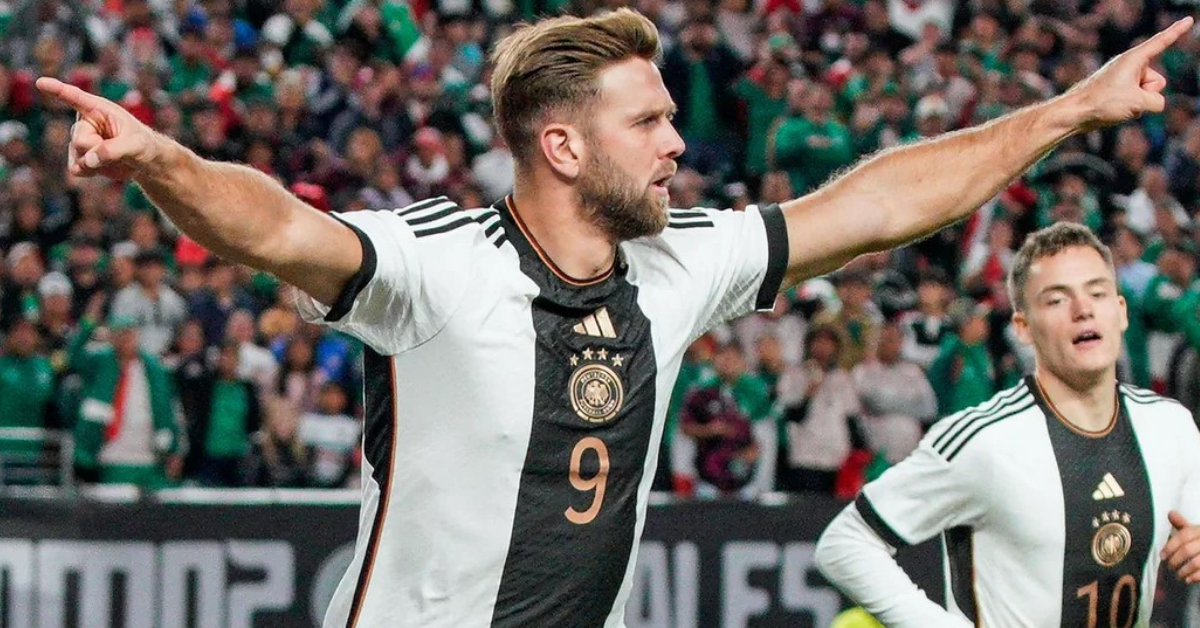 In Julian Nagelsmann's second game in charge of the German national football team, Germany managed to secure a 2-2 draw with Mexico in a friendly match. The result kept Germany unbeaten under Nagelsmann's leadership, with a win against the USA in his debut game.
The match had its fair share of action, with goals coming from both sides. Germany opened the scoring in the 25th minute when Antonio Rüdiger headed the ball into the net from a corner, with Robin Gosens providing the assist. However, Mexico quickly responded, with Uriel Antuna equalizing for Mexico in the 37th minute, thanks to some defensive lapses by the German team.
The second half saw Nagelsmann making tactical changes, introducing Niclas Füllkrug and Leon Goretzka. Mexico took the lead in the 47th minute when Erick Sanchez headed the ball into the net, taking advantage of a momentary lapse in the German defense. However, Germany was determined to make a comeback, and they did just that. In the 51st minute, Niclas Füllkrug, a player from Borussia Dortmund, scored an instinctive goal after Guillermo Ochoa, the Mexican goalkeeper, had denied Florian Wirtz's header.
The match continued with both teams seeking a winner. Germany had their chances, with Goretzka heading over the bar, and Füllkrug coming close to scoring another goal. On the other end, Füllkrug also had to defend against a dangerous-looking free-kick from Mexico. Kevin Behrens made his senior international debut for Germany in the closing stages of the match.
Notable facts from the game included the fact that Germany remained unbeaten under Nagelsmann's management, with one win and one draw so far. Niclas Füllkrug continued to impress, scoring his ninth goal in just 11 senior appearances for the German national team. Thomas Müller earned his 125th senior cap, making him the most-capped player in the current squad. Jamal Musiala also made history by becoming the youngest German player to reach 35 senior caps at the age of 20 years and 234 days.
In terms of historical statistics, Germany has won six of their 15 competitive meetings with Mexico, with seven draws and only two losses. Additionally, it was noted that Javier 'Chicharito' Hernández is one of eight Mexicans who have played in the Bundesliga, scoring 28 goals across two seasons with Bayer Leverkusen.
The match took place at the Lincoln Financial Field in Philadelphia and ended in a 2-2 draw. Niclas Füllkrug's goal secured Germany's unbeaten status under Julian Nagelsmann, as they continue to build and evolve under their new head coach.
For More Related News Please Visit Our Official Website
By- Sahiba Suri