Moroccan Football Federation Files Complaint over Officiating of Semi-Final Match against France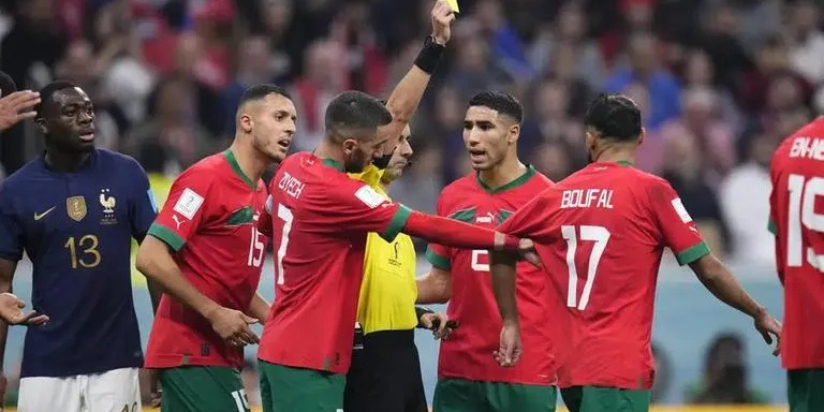 The Moroccan Football Federation (RMFA) submitted on Thursday, December 15, 2022, an official protest to FIFA against the refereeing of the semi-final match against France at the FIFA World Cup Qatar 2022, which ended in a loss of two clean goals.
The Federation said in a statement that the Royal Moroccan Football Association, protested strongly against the refereeing of the Moroccan team's match against the French national team, led by Cesar Arturo Ramos Palazuelos, of Mexico.
The Federation sent a letter to the FIFA competent body containing the officiating mistakes that resulted in depriving the Moroccan national team of two clear penalties confirmed by the testimony of the refereeing specialists, at the same time, expressed its great astonishment that the VAR room also did not react to alert to these refereeing situations, during the match.
The statement indicated that the Moroccan federation affirms that it will not spare any effort to defend and preserve the rights of the national team, demanding fairness in taking the necessary action on the officiating injustice.
Moroccan Federation officials are protesting against the obstruction of striker Sofiane Boufal inside the box by the defender Theo Hernadez, and instead of awarding Morocco a penalty, a yellow card was awarded to the French striker. The second case concerned Aurelien Tchouameni catching midfielder Salim Amalah inside the area, following a corner kick.
Source:- QNA