Molten has introduced the official match ball for the upcoming 2023/24 UEFA Europa League season.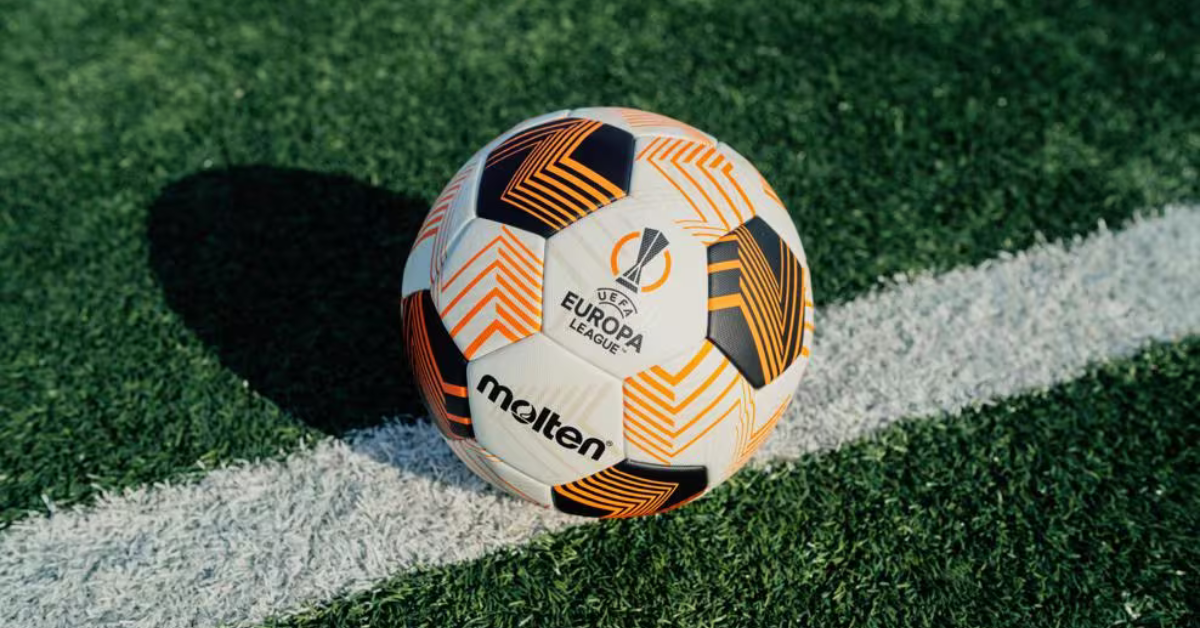 Featuring a special surface designed to enhance control and precision during the matches. The new ball's improved flight and texture enable players to elevate their performance with more accurate passing and shooting.
The ball retains the signature Europa League energy wave from the previous season, symbolizing the clubs' journey across the continent and expressing their triumphs and challenges throughout the competition. The two large energy waves facing each other on the ball represent the two teams on the field, eagerly anticipating the kick-off.
Molten's ACENTEC technology ensures a smooth and seamless cover, which cannot be achieved through hand sewing. This minimizes water absorption and helps the ball maintain its shape, ensuring exceptional performance even in adverse weather conditions.
As the official match ball supplier for the Europa League since 2017, Molten continues its partnership with UEFA and will also be providing the ball for this season's UEFA Europa Conference League. With the introduction of this advanced match ball, players can expect more precise passing and shooting, raising the level of competition in the exciting tournament.