Mauricio Pochettino unhappy with media's perception towards Tottenham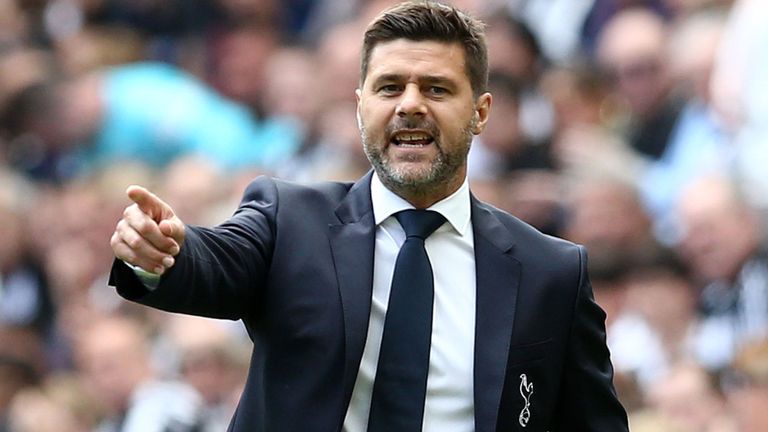 Mauricio Pochettino, the manager of Tottenham Hotspur is personally disappointed with the manner in which the British media has perceived how only Liverpool and Manchester City are the only two clubs fighting for the English Premier League title.
Liverpool are the only team in the league to remain unbeaten and Manchester City were beaten only once by Chelsea in the 2018/19 season. These two clubs are sitting in the first and second position of the league table respectively.
Tottenham Hotspur are behind them sitting in the third position with six and five points behind Liverpool and Manchester City respectively.
"We are there, we are in a good position, but the perception is different. When you talk about the perception from the people or from the media, it is Manchester City and Liverpool – and not us," MauricioPochettino was reported as saying by Sky Sports UK.
"I am not happy with theperception when they are not assessing it in the right way. I think when you assess different clubs,normally, it is Liverpool and Manchester City, Chelsea, [Manchester] United,Arsenal, who will be involved in the race for the title – but not Tottenham.
"But of course we are there, because we compete in a very good way, because our performances have been fantastic – and the perception is different."
Mauricio Pochettino's goo work at Tottenham Hotspur has resulted in the rumors of Real Madrid and Manchester United interest. Spurs manager is not going to give much heed to these rumors.
"This type of news – I prefer it to the newspapers talking about upset people, or how Tottenham is going to sack me, or that we are in a difficult situation. If I need to choose one situation, I choose this one. I am not bored, of course!" Mauricio Pochettino said.