"Matchday 3: M'gladbach vs. Bayern Munich Showdown!"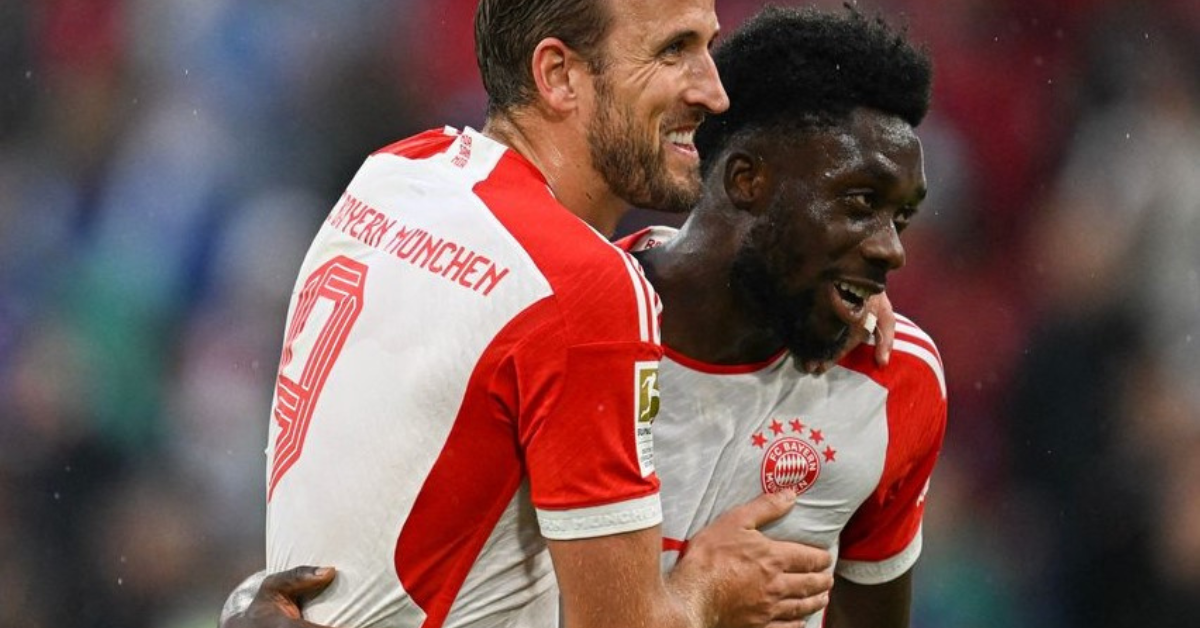 Preview of Bundesliga Matchday 3: Borussia Mönchengladbach vs. Bayern Munich – Anticipating a Clash of Titans
As Bundesliga enthusiasts gear up for Matchday 3, one fixture stands out like a beacon of excitement and anticipation. The encounter between Borussia Mönchengladbach and Bayern Munich promises to be a thrilling spectacle, replete with drama, tactics, and a potential showcase of individual brilliance. With the prospect of seeing stars like Harry Kane and Alphonso Davies in action, fans and pundits alike are eagerly awaiting the showdown.
The intersection of these two footballing powerhouses carries an aura of historic significance. Borussia Mönchengladbach and Bayern Munich share a storied past that includes moments of triumph, rivalry, and sheer footballing artistry. Their clash is more than just a game; it's a chapter in Bundesliga history, a canvas on which legacies are painted.
As Fantasy football enthusiasts strategize their lineups and pundits dissect tactical nuances, there's an undeniable sense of curiosity surrounding this fixture. Will Harry Kane's clinical finishing find its mark once again? Can Alphonso Davies use his incredible speed and skill to outwit the opposition? These questions only add to the excitement that builds up to kick-off.
To further fuel the anticipation, bundesliga.com has provided a glimpse into the probable lineups for the match. As the clock ticks closer to the 6:30pm CEST kick-off, here's a sneak peek at what the teams might look like:
Borussia Mönchengladbach's Probable Lineup:
Nicolas – Friedrich, Itakura, Wöber – Honorat, Weigl (c), Neuhaus, Scally – Ngoumou, Cvancara, Plea
Notable Absences: Elvedi (precaution), Kramer (knee), Kone (knee), Lainer (illness), Omlin (shoulder), Wolf (muscular)
Doubtful: Netz (muscular)
Coach: Gerardo Seoane
Watch: https://www.sportsmonks.com/information/captaincy-debut-mitch-marsh-leads-fresh-faced-australian-xi-with-uncapped-trio-in-t20-opener/

Bayern Munich's Probable Lineup:
So, mark your calendars for this exhilarating clash on Matchday 3. As Borussia Mönchengladbach and Bayern Munich take the field, prepare to witness a symphony of footballing excellence that transcends mere competition and becomes a testament to the beauty of the beautiful game.
For more related updates, visit our official website!
By- Sahiba Suri