Match against Qatar SC very important for us: Al Sadd coach Xavi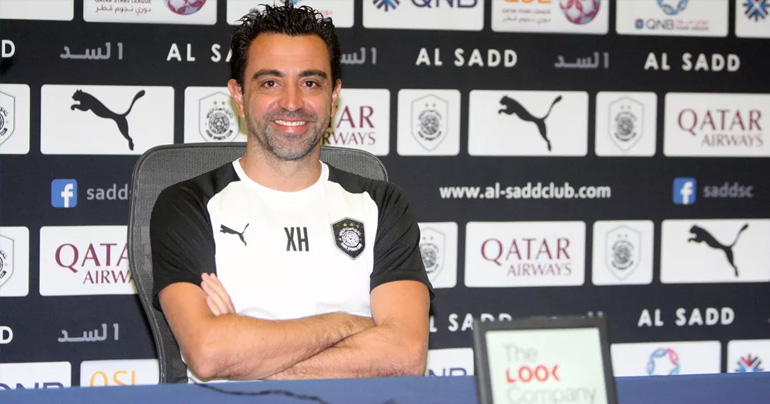 Al Sadd coach Xavi Hernandez spoke to the media ahead of their 2019-20 QNB Stars League Week 21 match against Qatar SC.
"I am very happy with the victory over Al Duhail and I think that during the last six matches against Al Duhail, we had four wins, one draw and a loss, and this means we have the ability to beat all teams.
"I am also very happy with the team's performance and everyone made great efforts. We played collectively with fighting spirit and our attack was very excellent from the start of the match till the 60th or 70th minute. We may face Al Duhail in the AFC Champions League as well, so I'm very happy.
"The game against Qatar SC will be very difficult. As you know, we had lost in the first leg. The match is very important for us because we seek to increase pressure on Al Duhail and Al Rayyan.
"We seek to gain three points, but it will be very difficult because Qatar SC are still in the danger zone and therefore they will be in fighting mood. They are an organised team under Wesam Rizik.
"We are progressing for the better and we are going through a good period after winning the last three matches. It is very important for me to watch the team play with a winning mentality. The hat-trick of victories was not easy and these results were a motivation for us and we have confidence in our ability. We still have a chance to win the league title even if it is remote," said Xavi.
Al Sadd player Ahmed Sayyar said, "Our ambition is to keep winning, while Qatar SC seek to stay in the league, so the match will be exciting. We achieved three consecutive victories while conceding only one goal and that gives us more confidence."