"Marco Reus: 10 Years of Brilliance at Borussia Dortmund"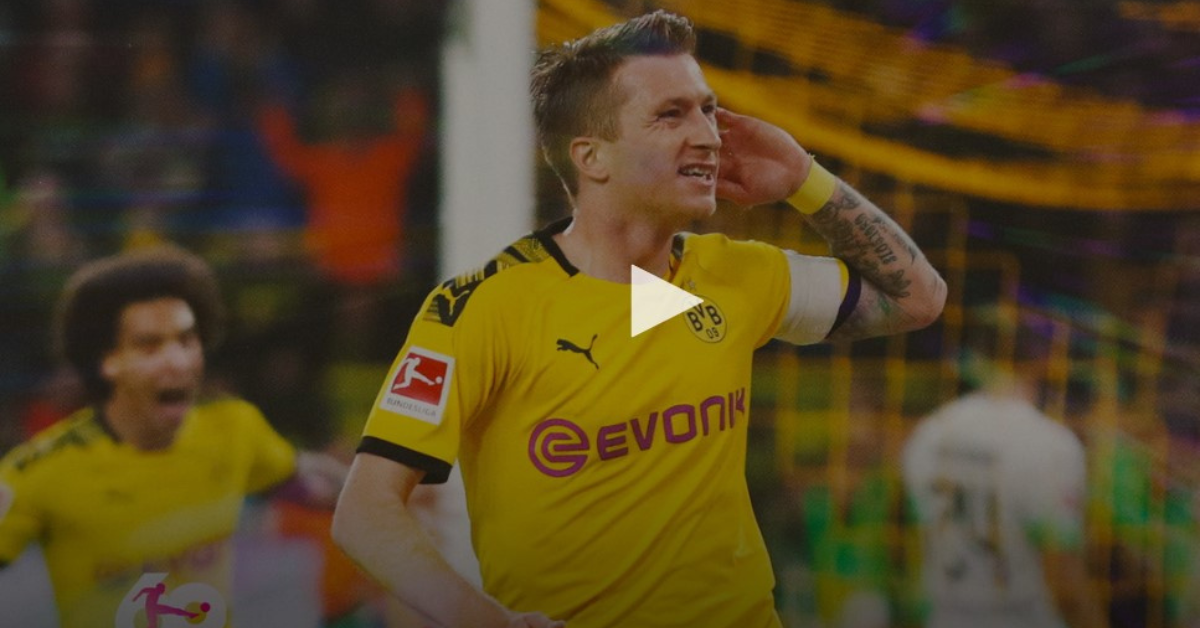 Marco Reus: The Decade-Long Dynamo of Borussia Dortmund
For over a decade, Marco Reus has been a luminous presence in the Bundesliga, igniting Borussia Dortmund's matches with his skill and passion. Since his triumphant return to his hometown club in 2012 from Borussia Mönchengladbach, Reus has etched his name as a Dortmund legend, amassing an impressive record of 161 goals and 122 assists in all competitions.
Reus, a beacon of consistency and excellence, has not only dazzled on the pitch but also adorned his cabinet with three Supercup titles and two DFB Cups. Although he experienced the heartache of being a runner-up to Bayern Munich in the UEFA Champions League final of 2013, his impact and legacy at Dortmund remain indelible.
In this season, Reus might have passed the captain's armband to Emre Can, but his influence as a veteran leader continues to shape the team's dynamics both on and off the field.
Let's delve into the story of Marco Reus, uncovering 10 fascinating aspects of his remarkable journey:
A Humble Start
Born on May 31, 1989, in Dortmund, Reus' football journey began with local club Post SV Dortmund at the tender age of four. His coach, Andrea Schürmann, recalls how he was inseparable from the ball, spending countless hours honing his skills. This early dedication set the foundation for his meteoric rise.
Passion Ignited
From his initial affiliation with his first club, Reus' obsession with football grew exponentially. He fondly remembers using tangerines and apples as makeshift footballs at home, indicating his unquenchable thirst for the sport. This fervor led him to join the Dortmund youth academy in 1996, although his journey there was not devoid of challenges.
Watch:https://www.sportsmonks.com/football-news/bundesliga-summer-transfers-latest-arrivals-and-exits/
Transformative Years at Gladbach
In 2009, Reus embarked on a transformative journey with Borussia Mönchengladbach. His impact was immediate and profound, culminating in a decisive goal that saved the club from relegation in 2011. Reus' prolific form continued, and his 18-goal haul in the 2011/12 season propelled the Foals to a fourth-place finish and a coveted spot in the UEFA Champions League qualifiers.
International Heartbreak
Reus' international career soared after his successful Euro 2012 campaign, which included crucial goals for Germany. However, a devastating ankle injury on the cusp of the 2014 FIFA World Cup dashed his dreams. Similarly, Euro 2016 and Euro 2020 saw him sidelined due to untimely injuries. His resurgence at the 2018 World Cup showcased his tenacity, including a goal against Sweden.
The Support of Mario Götze
While Reus missed out on the World Cup triumph in 2014, his friend Mario Götze scored the iconic winning goal. Götze's poignant gesture of carrying a shirt with Reus' name during celebrations exemplified their unbreakable bond.
Guiding Light and Captaincy
Becoming Dortmund's club captain under Lucien Favre in 2018, Reus emerged as a beacon for the younger generation. Jadon Sancho, his former teammate, considers him an idol and a source of wisdom. Marco Rose, the former Dortmund coach, lauds Reus as an exemplary captain who prioritizes the team's well-being.
Marco Reus' journey has been a tapestry woven with dedication, triumphs, setbacks, and unwavering commitment to the sport he loves. As he continues to shine on the pitch, his legacy at Borussia Dortmund grows even more luminous.
For more related updates, visit our official website!
By- Sahiba Suri