Maradona slams Messi once again, says Barcelona captain will never become a leader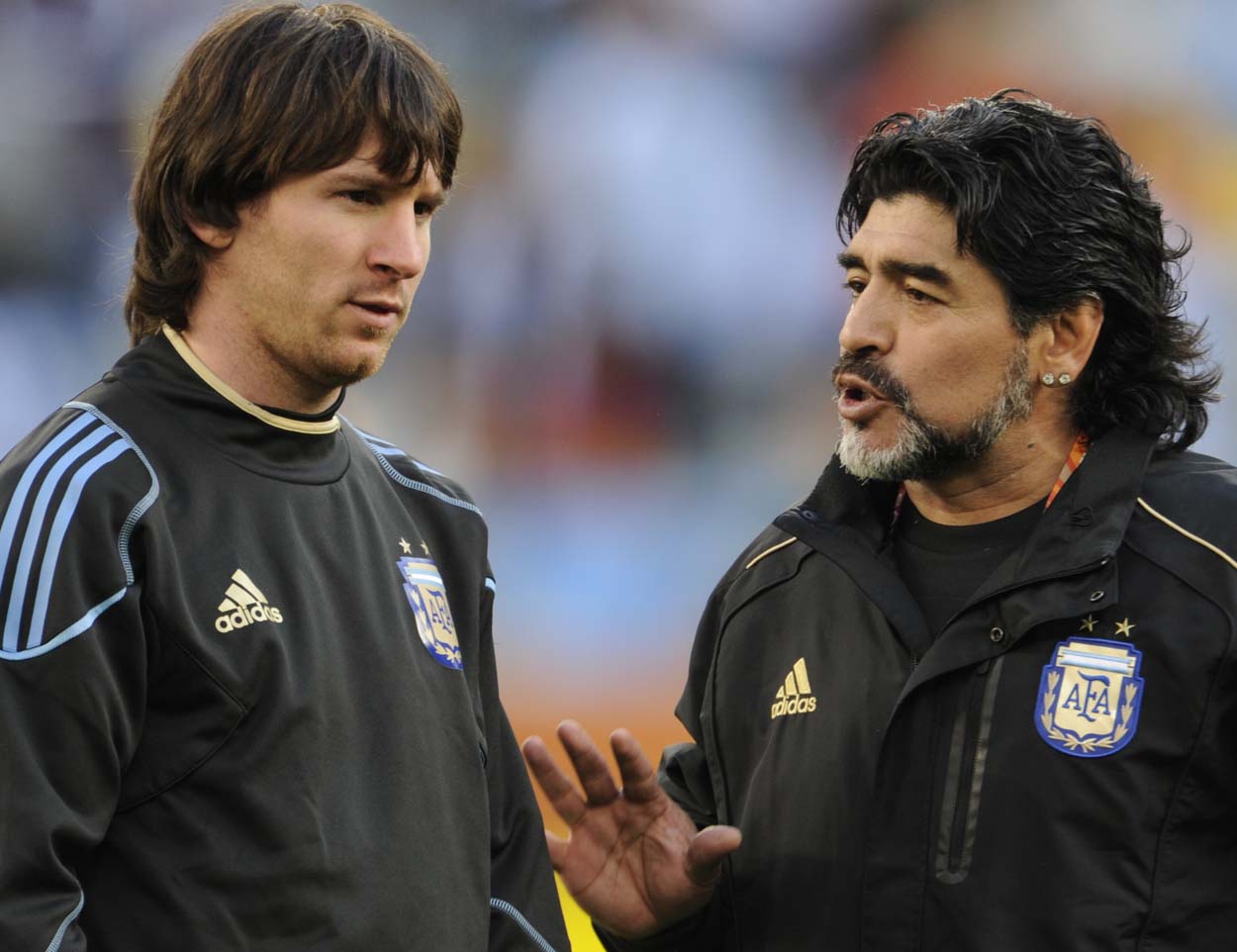 One of the greatest players of all time and Lionel Messi's compatriot Diego Maradona has criticized the Barcelona captain yet again. Maradona who coached the 5 time Ballon d'Or winner when he was the coach of the national team claims Messi will never become a leader and hence people should stop expecting it form him.
This is not the first time Maradona has hit out at Messi, previously he claimed his countryman was so nervous he had to use the toilet 20 times before a match, a trait which according to him rules out the possibility of the little magician become a leader anytime.
Despite being one of the greatest footballers of all time and having won every trophy at the club level with Barcelona, Messi time and again has failed to replicate that at the national level for his country Argentina. While there is no doubt about his skill with the ball, his leadership abilities have time and again been questioned.
Highlighting Messi's lack of leadership Maradona hit out at the forward once again drawing inspiration from his toilet remark
"I love Messi with all my heart. They want to make him a leader but he isn't able to do that because he's going to be in his sporting world and with his family. Maradona told Argentine outlet 'Olé' after being discharged from a hospital.
A few months earlier Maradona even lashed out at the forward claiming he couldn't hold his nerve when it comes to pressure situations and despite him being a great player, it's his dependability factor that doesn't please him.
"He's a great player but he doesn't do it. It's a waste of time to make him a leader when he needs to go to the bathroom twenty times before a match. He's scared. Let's not depend on Messi any more" Maradona told ESPN.
After his repeated failures with Argentina Messi retired from the national team but made a comeback once again on the request of the federation and the coach. However, Maradona who was the national team coach for the 2010 World Cup claims he will never include Messi in the team if he gets to lead the nationals side one again.