Manchester United must learn from Arsenal how to replace a legendary manager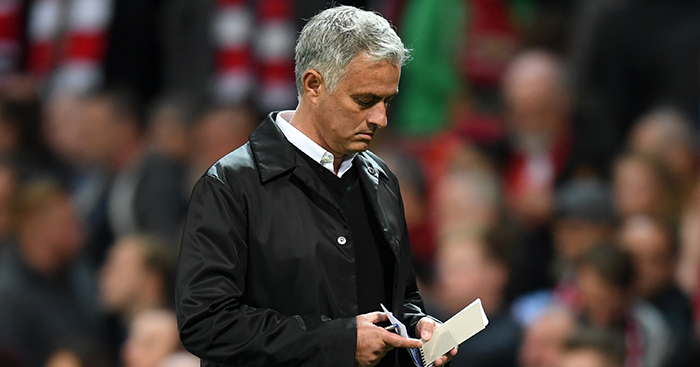 Managerial changes at a football club is never easy, let alone replacing a manager who has been there since the last 22-years. But Unai Emery's Arsenal is showing the world how to stay in form despite the change. After losing to Chelsea and Manchester City in the opening game weeks, the Gunners haven't lost a single match till now. Following their staggering win over Tottenham on Sunday, Old Trafford is the next test for Unai Emery's high-flying Arsenal side and it is not a trip that will hold any fears for them. Arsenal have not defeated United in their home ground since 2002 when they last won the Premier League and now even after 19 games unbeaten run, they still don't go as the favorites. Confident Arsenal will travel with the belief that they can win and with the form they are in, Manchester United should be scared, very scared.
It is an almost impossible job to carry out the footsteps of a legendary manager in a big club. Just ask the likes of David Moyes, Louis Van Gaal and Jose Mourinho reasons why it has been so difficult to replicate the successes of Sir Alex Ferguson at Manchester United. But Unai Emery has shown it rightly how to succeed a legendary manager.
With Arsene Wenger vacating the manager's office at Arsenal after almost 22 years in charge last summer, the initial narrative was that his successor would face the same nightmare scenario at the Emirates that has greeted those who have since walked in Ferguson's footsteps at Old Trafford. Spanish coach, Unai Emery was under a lot of pressure when he was declared the successor of Arsene Wenger. But he started doing his job quickly with the help of the management. He quickly signed off Jack Wilshere and dealt with the situation of Mesut Ozil cleverly. In the training grounds, Emery has improved his players playing style. Aubameyang and Lacazatte have amazingly found their best form this season. In the Transfer market, Emery strengthened weak midfield and flawed defense with solid signings of Torreira and Sokratis.
United have jumped from one bad signing to another post-Ferguson era in terms of value, age profile and suitability for the Premier League as they have no clear recruitment strategy or structure at the club.  The only two persons behind transfers are executive vice-chairman Ed Woodward and Coach Jose Mourinho, who apparently does not get the clearance of buying players of his own will from the board. Lately, Woodward had realized that United need a director of football to enable the club to be more successful in the transfer market.
In contrast to Arsenal, United are nowhere near the level they could and should be at. Apart from Anthony Martial, David de Gea in goal and Luke Shaw at left-back, none of the players are playing to their full potential.  Comparing them to the likes of Arsenal's player like Aubameyang and Lucas Torreira who are full of confidence and top of their form helping their side get results. Both of the managers are taking certain bold steps but at this moment it only seems that Emery's one is working. Mourinho has dropped big names like Paul Pogba and Romelu Lukaku quite similar to his counterpart Emery's decision of leaving out Ozil on the bench for the past three games. But for Mourinho, things are not working as it is supposed to be but Emery is clicking away with it.
The biggest difference is the Arsenal players seem to be enjoying playing for their manager. It doesn't look as the United players particularly like playing for Mourinho, and that is being shown in their performances. It often feels like decisions are made to spite certain players, his man management skills have deserted him and most importantly, the football being played is poor. United, nowadays don't have any pattern of play or a system their players can identify with.