Manchester United made offer for AS Roma's Lorenzo Pellegrini for January transfer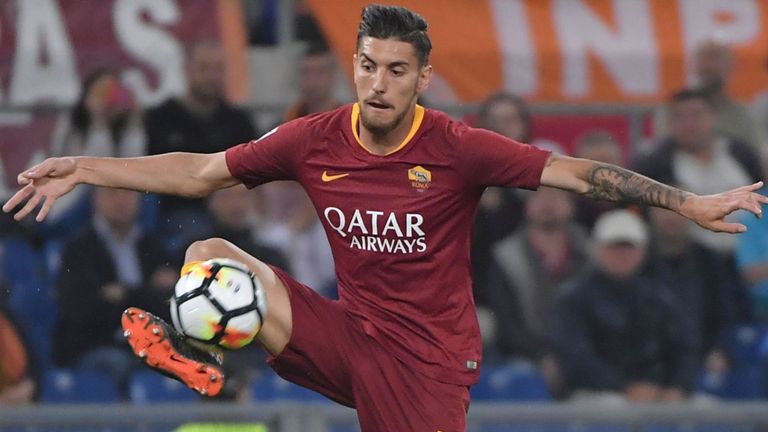 As per the information gathered by Italian newspaper Corriere dello Sport, Manchester United are chasing the midfielder of AS Roma, Lorenzo Pellegrini.
The club from the English Premier League are very much interested in Pellegrini and are ready preparing a swoop for him in the January transfer window.
Pellegrini's contract with AS Roma will go down in 2022 and he earns an annual salary of 890,000 euros with the club from the Serie A.
According to Corriere dello Sport, the Red Devils are ready to pay his release clause, which is 30 million euros that is usable between 1 January to 31 July. In addition to it, Jose Mourinho's side are also ready to double his salary if he joins Manchester United in the January transfer window.
According to the report, the agent of Pellegrini, Giacomo Pocetta has already met and held talks with the officials of Manchester United regarding Pellegrini in London on Saturday.
It was during the meeting that United put a sizeable offer on the table for the midfielder of AS Roma.
Having know of the interest from the Red Devils, the director of football of AS Roma, Monchi wants to give Pellegrini a new deal to keep United away from the Italy international.
In the summer transfer window, AS Roma have lost two of their midfielders, Radja Nainggolan and Kevin Strootman, as the two joined Inter Milan and Marsielle respectively. They would not like to lose Pellegrini in January.
"Having a release clause doesn't mean that a player must change team every year. At the end of the season, we will meet with the club to discuss what we have to do. Anyway, I've always had clear in my mind what I want," Pellegrini said in May.
When Pellegrini was asked if he would like to have a possible career like those of Francesco Totti and Florenzi. "It would be an honor for me."