Liverpool vs Tottenham – UEFA Champions League Final 2018/19 Match Analysis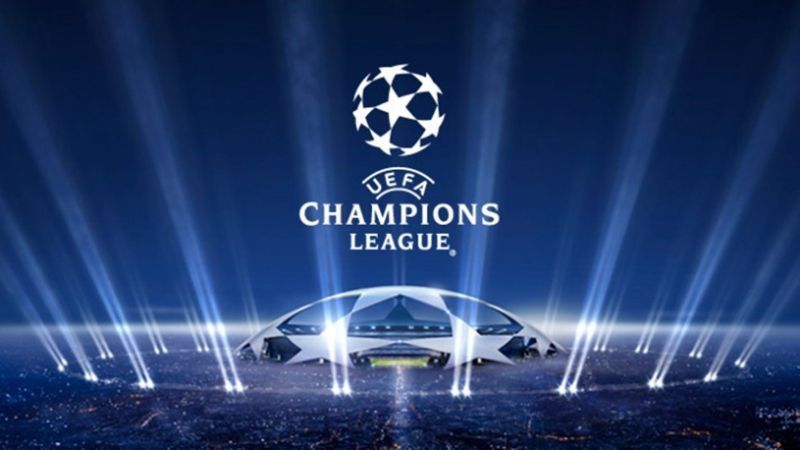 The UEFA Champions League final was contested at the Wanda Metropolitano Stadium in Madrid, on the 1st of June 2019. Liverpool were pitted against Tottenham Hotspur in the first all English Champions League final since 2008, wherein Manchester United beat Chelsea to clinch the biggest trophy in European football.
Spurs were revitalised by the return of both Harry Kane and Harry Winks, and Liverpool's Roberto Firmino too was able to shake off a small injury scare to start the game. Liverpool started a 4-3-3 as expected, with no surprises in the teamsheet from Jurgen Klopp. Mauricio Pochettino however, did surprise a few by opting to start Harry Kane over Lucas Moura, with the former just coming back from injury, and the latter scoring a hat-trick to send Spurs to the Champions League final. Victor Wanyama was benched in favour of the young Harry Winks.
The match started off with fiery aura about it, for within 45 seconds of kick-off, the ball hit Moussa Sissoko's shoulder blade, and the Slovenian referee Damir Skomina did not hesitate in pointing to the spot, leaving the Spurs fans very hard done by. Salah stepped up and converted convincingly to send Liverpool in front and en route to a 6th Champions League crown.
Spurs were therefore left chasing the game from the 2nd minute, and the psychological impact it had on their young squad was palpable. Eriksen and Alli's movements and distribution seemed a tad rushed, and Son's trickery that had given Manchester City all sorts of problems just refused to come good. Liverpool changed their set up to play exclusively on the counter attack from very early on, but to the credit of Fabinho, Wijnaldum and Henderson, the back 4 did not come under too much threat.
The remainder of the first half passed over very cursorily, and no more big chances were created, other than two very ferociously struck shots from outside the box, one each by the Liverpool full backs, Alexander-Arnold and Robertson.
Experts and former players took to Twitter to express their frustration at the sheer dearth of quality in the Champions League final, while Pochettino and Klopp prepared to deliver 2 very different type of team talks.
Spurs did take the initiative in the second half, but not only did their entire creative unit seem to be simultaneously having an off day, Liverpool's set up was too good, and stifled their output to no end. Ultimately, more minutes tricked by the clock, and Spurs reached the 66' minute mark before finally summoning Lucas Moura to be substituted into the game. Off came Harry Winks, who in truth did not have a 'bad' game, but was ineffective on a night where alertness and efficiency was essential.
James Milner had a chance to seal off the victory 3 minutes later, when a left footed shot was driven just wide of the post, while Lloris was rooted to the spot. Moussa Sissoko was withdrawn shortly thereafter, after appearing to injure himself while making a goal-saving tackle. A Son Heung-Min long ranger was comfortable parried away by Alisson, and the follow up from Lucas Moura was tame, to complete Tottenham's best chance of the game.
3 minutes from time, Divock Origi found himself 2 yards of space in the Tottenham penalty box, after a Van Dijk header was blocked, and the ball was toe poked his way by Joel Matip. A very clean and pure strike into the far corner of the net sent half the stadium into jubilation, and marked the confirmation of Liverpool's 6th Champions League triumph.
Talking Points:
Lacklustre and Uninspiring
The Champions League final promised to be the cherry on top of a truly pulsating season of English football. Dismally, it was anything but, as Liverpool and Tottenham played out a very dull, cagey and dynamism-deprived match in Madrid. What should have been an advertisement for the quality of English football turned to have the spark of 2 mid table teams fighting it out for a 12th placed finish.
Premature returns of Roberto Firmino and Harry Kane
Both Firmino and Kane are among the most important players for their respective sides, but both of them looked a good yard off the pace in Madrid after having just come back from injury and having been unable to regain match sharpness. Firmino was the first player subbed off in the game, and his replacement Origi scored the goal to secure the crown. Kane meanwhile, looked a shadow of his former self, with a shot straight at Alisson and an easily cleared cross being his most active involvements. One wonders if either would have started had this not been the final, and if the game would have been better for it, with Origi and Lucas coming in with their own bag of tricks.
Klopp's First Liverpool Trophy
Jurgen Klopp shook of the 'choker' and 'bottler' tags to deliver Europe's biggest trophy to Anfield stadium, after falling at the final hurdle last season, and failing to hold on to a lead in the Europa League final the season before that. Excellent recruitment and top quality man management skills led Liverpool to 97 points domestically and the Champions League crown to top it off. A tearful Klopp vowed to come back even stronger, with his first taste of silverware likely to motivate him even further to take this team to greater heights.
Back to the transfer market for Spurs
After spending nothing on recruitment in the entire season, and accumulating 13 losses in the league all season, Mauricio Pochettino was able to claw his way to the final of the UEFA Champions League in a truly stellar achievement. Unfortunately, his players' display in those 90 minutes showed their lack of quality in depth, and also the lack of true and consistent goalscorers not named Harry Kane. Spurs were left to resort to crossing the ball in against Van Dijk and Joel Matip, for they were simply unable to find a way past a very deep and very stubborn Liverpool set-up. Some investment is paramount to improve this Spurs side, and a quality striker must be given high priority.