Lionel Messi's surreal MLS introduction in glitzy unveiling leaves fans in awe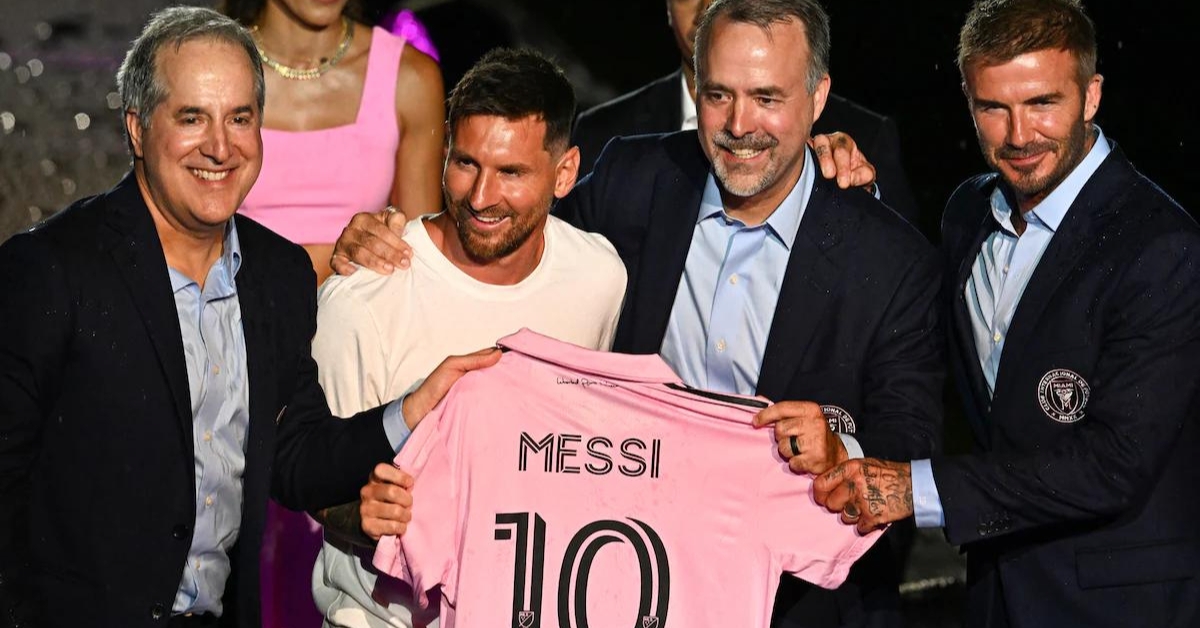 Lionel Messi arrived in Major League Soccer (MLS) and Inter Miami's wait was finally over during the 'unveil' on Monday morning.
Messi, who walked out from behind a curtain, took a few steps along a rain-slicked runaway set up over the field at Inter Miami's stadium, and then met David Beckham for a big hug.
"I'm very much moved to be here in Miami, to be with you," said Messi before adding, "I want to thank you, all of you, on behalf of my family, for the kindness that you have given me."
It was packed house despite horrible weather conditions that delayed the show. But nobody seemed to mind soaking rain that pounded down throughout the evening.
"Tonight is a typical Miami welcome for one of the greatest players to ever have played the game," said Beckham. "The fact that we have our fans in here, celebrating this moment … this is what we have created and we're very proud of that," he added.