Lionel Messi reveals the secret behind his free kick ritual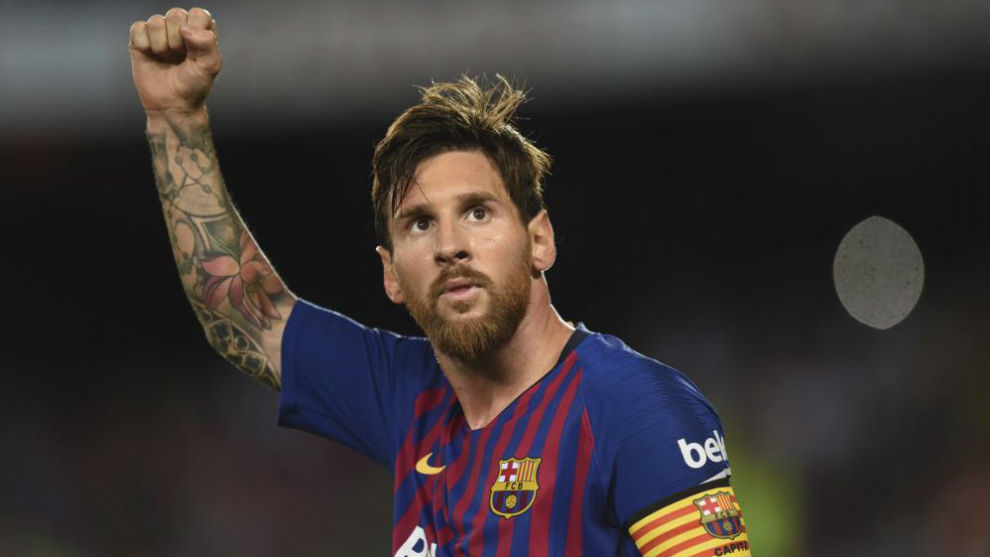 Barcelona ace, Lionel Messi has revealed the secret behind his sensational free kicks over the years wearing Blaugrana jersey. The Argentine learned the craft at La Masia but only became the world's most lethal dead ball specialist.  The iconic forward helped his side earn a 4-0 victory over Espanyol on Saturday and achieving a feat he had never done before, I.e., scoring twice from free kicks.
Just days after being criticized by Brazil great Pele, Messi produced a fine display, scoring twice and setting up another in Barca's 4-0 win in the Catalunya Derby. Messi, 31, was modest about his free-kick wizardry
but he admitted he needed some luck. "I try to follow a routine a bit, trying to do it the same way so that it goes well again. Other times I have a lot of free-kicks, and I do not put them in. I was lucky enough to get two in a row." Messi quoted. Suarez and Dembele each scored a piece who were 3-0 up at halftime in the derby clash.
Goal of #LionelMessi from a Free Kick#EspanyolBarça 0-2#ForçaBarça @FCBarcelona_cat 🙌

Via 👉@VideoGoals_HD pic.twitter.com/SRjGi2pLjL

— 🌧Pluviophile🕊 (@ReposarEnPaz) December 8, 2018
However, Messi remains cautious of the victory and reminds that their goal is not to score spectacular goals but to win, "Sometimes it doesn't come off and sometimes it does. I'm happy to have scored, but what matters to me is that the team to win. I didn't think about a hat-trick of free kicks. What's important to me is that we stay ahead of our rivals Sevilla and Atletico." Messi signed off.
But to the most amazing fact is that Messi had not prioritized learning free kicks in La Masia. Roger Giribet, an ex-team-mate of Leo's in the Barca youth system said that La Masia's playing style did not prioritize set pieces. Giribet recalls that the youth system in Barcelona is not of specific drills and certain match situations but of a greater understanding of the game. Messi absorbed every lesson offered, but his talent was something different, an innate ability with the ball. This is a natural feature which he worked on his own to develop.