Lionel Messi casts doubts as Barcelona want surprise striker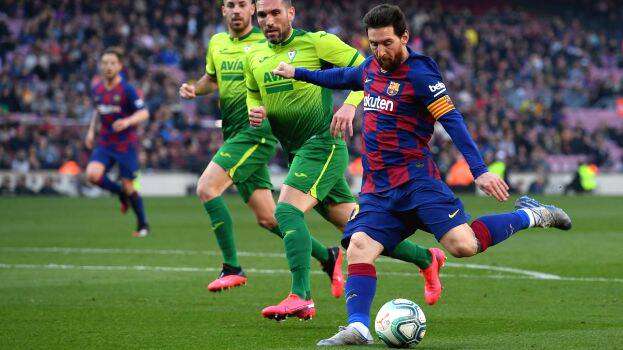 As reported by Don Balon, Barcelona are also considering the possibility of having Arkadiusz Milik at Camp Nou. This comes as a surprise since he's the least favourable striker in comparison to all the others that the Catalan giants are keeping a close eye on.
Barca's current radar includes the likes of Lautaro Martinez, Timo Werner and Moussa Dembele in addition to the latest entrant in Milik. His name goes pale when brought up against these the more established strikers.
At 26 years old, he has made himself clear to Napoli about his intentions to leave and has rejected all the contract extension offers that his club had to offer. The Italian outfit is currently undergoing an administrative crisis and aren't in the running for a UEFA Champions League spot as well.
Lionel Messi doesn't want the Poland internationlal in the club because of his stature in world football and his recurrent knee injury problems that seem to hinder his progress. He's currently valued at a reasonable price of 35 million euros but it's highly unlikely that the Blaugrana will go for him.
With all the rumours that are going around the possibility of a top striker arriving at Barcelona, one has to wonder why Antoine Griezmann hasn't been given an extended run in that position. Yes, it's likely going to be an experiment but if it pays off, they will have enough money to accommodate a full back, center back, and probably a midfielder too.
Considering the option of World Cup winner, one can also assume the fact that the club has got many such good options on the bench itself. Not to forget, they could look to sell off the likes of Samuel Umtiti, Ivan Rakitic, Ousmane Dembele and Philippe Coutinho. This will bring in a lot of revenue and will ease off some of the financial tension at the club.
Source: EverythingBarca