Last-gasp goal gives Al Arabi full points against Umm Salal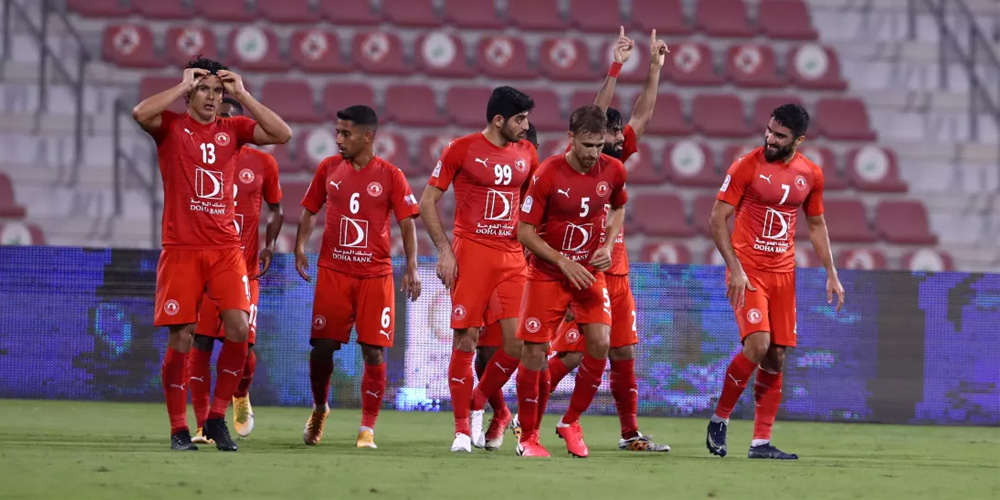 Al Arabi defeated Umm Salal 2-1 in Week 4 of the 2020-21 season QNB Stars League at the Al Arabi Stadium on Monday.
In fact, Al Arabi grabbed a famous victory, their first in this season's league, from the brink of a draw with a last-gasp goal.
Abdulaziz Al Ansari (45+1) and Mehrdad Mohammadi (90+4) scored for Al Arabi, while Abdennour Belhocini pulled one back for Umm Salal in the 68th minute through a penalty.
Al Arabi moved on to four points.
After being held 2-2 by Al Khor in Week 1, Al Arabi had lost 0-2 to Al Ahli and 1-2 to Al Gharafa.
The Dream Team had lost the 2019-20 season Ooredoo Cup final to Al Sadd by a 0-4 margin on 10th October, but they held Al Rayyan to a 1-1 draw in Round 3 of the 2020-21 season Ooredoo Cup on 14th October.
Umm Salal have only the point that they earned from their goalless draw with Al Khor in Week 2. The Orange Fortress had lost 0-3 to Al Duhail in their opener and then 0-2 to Al Wakrah in Week 3.
Al Arabi had more of the ball (62 per cent) in the match, but they had to wait till the death to script a dramatic win.
In the first half, Aron Gunnarsson and Al Ansari sent their shots wide, while new recruit Mahdi Torabi impressed with his skills.
At the other end, Ismail Mahmoud twice made attempts at the goal.
Al Ansari's goal, a header, resulted from Mehrdad's free-kick.
Al Arabi continued their attacking ways in the second session, but Umm Salal managed to draw level through Belhocini's penalty awarded when Al Arabi's Khalaf Saad 'handled the ball' on the edge of the penalty box.
When the game headed towards a draw came a brilliantly-executed bicycle kick by Mehrdad that beat Umm Salal goalkeeper Baba Malick hands down after Abdullah Al Marafi crossed the ball from the right.