LaLiga has initiated its inaugural environmental sustainability challenge in the Benelux region…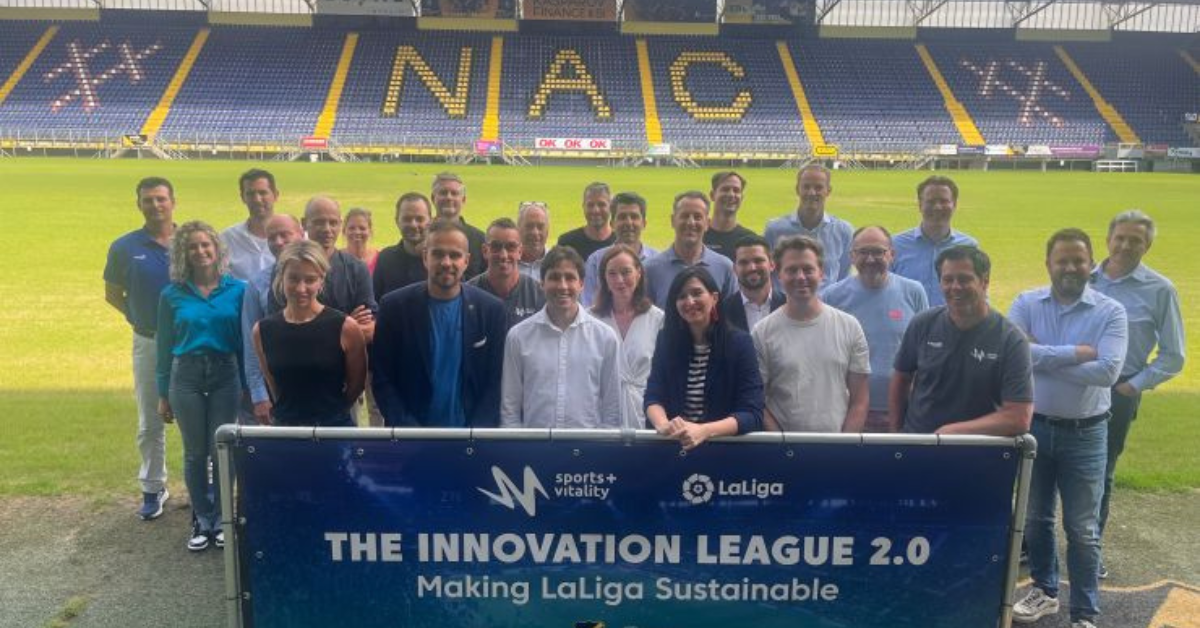 Innovation and sustainability are crucial factors in the advancement and growth of sports, and LaLiga and Sports + Vitality are fully aware of this concept. In a joint effort, they successfully launched their first environmental sustainability challenge in Breda.
The challenge centered around areas such as energy consumption and mobility, waste generation, water consumption, and sustainable (re)construction. The objective was to foster a culture of environmental sustainability within LaLiga, and more than 40 companies from the Benelux region eagerly applied to participate. Nine companies were selected and given the opportunity to present their solutions focused on football performance to the clubs.
Arno Hermans, co-founder of Sports + Vitality, expressed pride in contributing to the future of LaLiga and its 42 clubs through their sustainability efforts. He thanked LaLiga for placing their faith in them and envisioned new opportunities to create international sports and vitality-related challenges.
Representatives from RC Celta de Vigo, Atlético de Madrid, and Valencia CF, including innovation, technology, operations, infrastructures, and CSR directors and managers, took part in the event. They presented their innovation and sustainability projects, highlighting their special focus on environmental sustainability and innovation in recent years. Additionally, over 15 clubs from the first and second divisions joined online to learn about the initiatives presented by the selected companies.
David Baixauli, LaLiga Corporate Social Responsibility Director, emphasized LaLiga's commitment to sustainability and its focus on environmental principles in the face of climate change and the global challenges affecting our planet.
The various clubs in the Spanish competition continually seek innovative solutions to tackle the challenges of environmental sustainability. During the challenge, their specialists demonstrated their dedication to the cause.
Rocío Torres, Atlético de Madrid Sustainability Project Manager, emphasized the importance of innovation in achieving sustainability and highlighted the sustainable and efficient infrastructure of the Cívitas Metropolitano stadium.
Christian Schneider, Valencia CF Operations and Infrastructures Director, emphasized the necessity of environmental sustainability for the well-being of future generations and shared the club's commitment to the vision.
Enrique Puértolas, RC Celta Tech Manager, concluded by outlining RC Celta's sustainability model, based on three pillars: economic management, social connection, and environmental care. The club holds high standards