Jurgen Klopp talks about global impact on Liverpool-Man Utd fixture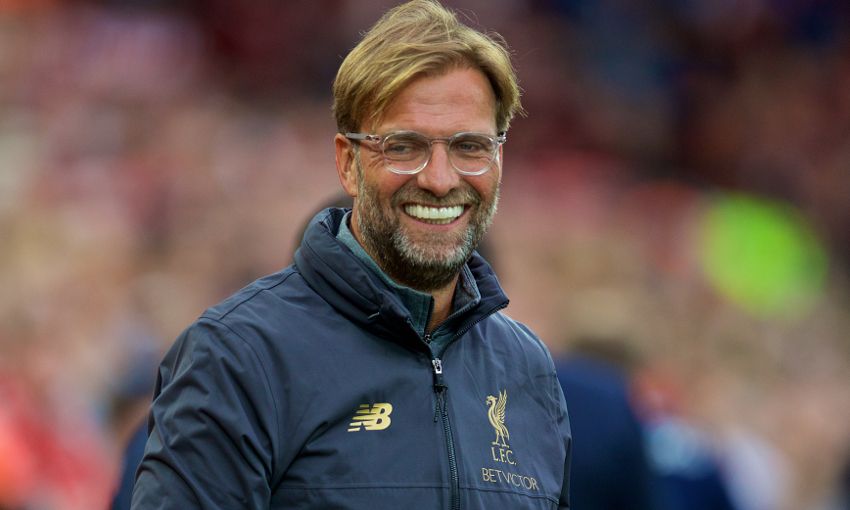 Jurgen Klopp, the manager of Liverpool says it is special for him to be part of the Reds' fixture against Manchester United.
The two arch rivals of the English Premier League will face off this weekend at Anfield. The club from the Merseyside and another from Manchester have won 38 league titles between them, with the Red Devilsovertaking Liverpool's tally of 18 titles.
Things have been on a brighter side for Liverpool in the 2018/19 season as they have started the season well and are now leading the league standings in the English Premier League table.
Jurgen Klopp gave his though of the global impact on the big match involving Liverpool and Manchester United.

"Being part of the game is pretty special, I can say that. It's a big one. When I heard about the game, when I was back in Germany years ago, I tried everything I could to watch it. Very often it was very intense and now I am in for a couple of years, it was always tight. In the Europa League, we were very successful against them, which was really good,"


Klopp told Liverpoolfc.com.
"In the league, I don't remember bad results too much, to be honest, but I don't feel we always got the right result for theperformance we had. Last year, they had a very, very good start in the homegame against us and then we more or less took over but couldn't get the gameback, so it was a draw. Before, I don't even remember it, but I don't think wewon a lot, so we'll try to change that at least. It will be a very intense gameand we need to be ready for that.
"It's really important because this week we reacheda big target on Tuesday night, so we had one day exactly to feel the relief a little bit with that. Until Monday night and Tuesday afternoon it was not clear that we would stay in the Champions League. The boys did the job, so then we took the Wednesday to really calm down and since yesterday we are back on track.
"Now today is the most important session to prepare for the game. I am really looking forward to it, it will be a big one. I think the people are ready to create again an atmosphere similar to Tuesday night, which was very special again. I am looking forward to it."