Jurgen Klopp accepts FA charge after running on the pitch on Merseyside Derby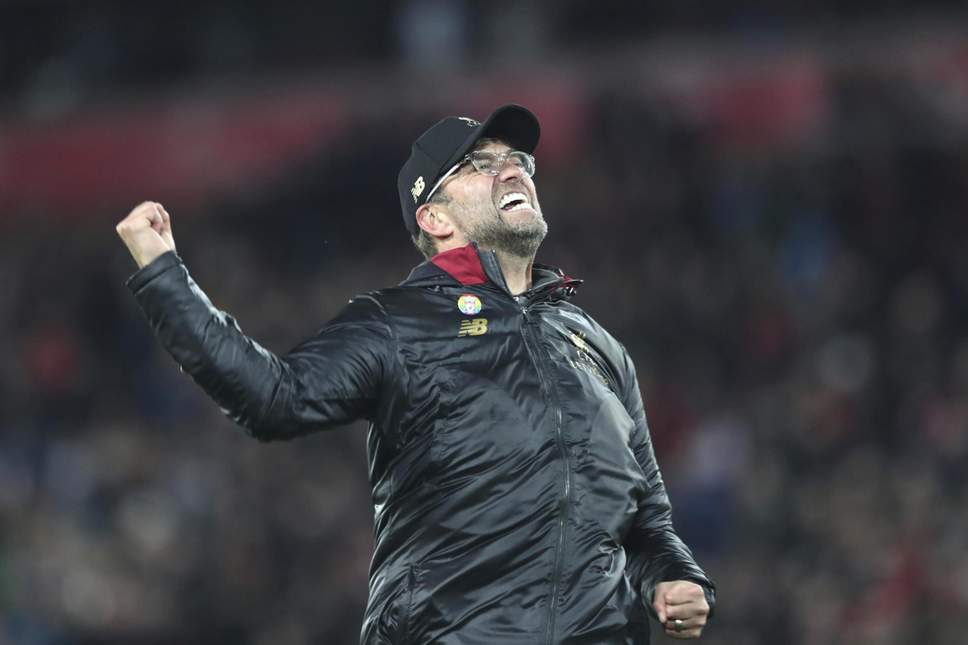 Liverpool manager, Jurgen Klopp has been fined £8,000 after he accepted a Football Association misconduct charge for running on to the pitch in celebration of Divock Origi's late winner in the Merseyside Derby.  Klopp left his managerial area and celebrated with goalkeeper Allison Becker after the goal in the pitch.
A stoppage-time mistake from Everton goalkeeper Jordan Pickford at Anfield on Sunday allowed substitute Origi to head in a last-gasp goal that earned Liverpool a 1-0 win. Klopp was charged on Monday by the FA and accepts he crossed the line with his conduct. He is expected to escape a touchline ban and instead will be fined around £8,000 and warned about his future conduct. Klopp repents about his action.
Speaking of his behavior, Klopp said before his match against Burnley, "I have no problem to pay a fine. We all make mistakes, usually, I learn from them at least for a long period. It will not happen that quick anymore. It's absolutely okay. I couldn't avoid it obviously. That's what rules are for and if you break rules you have to be fined for it. I don't think anyone thought it was massively wrong."
Klopp admits he had apologized to Marco Silva immediately after the match when they talked. Everton manager, Marco Silva believes his Liverpool counterpart should not have been punished. "For me it's not a matter," Everton's manager said. "It's the emotion of the game, it's a normal situation. He's celebrating." The Brazilian signed off.