Jude Bellingham's EAFC 24 Pace Rating Surprise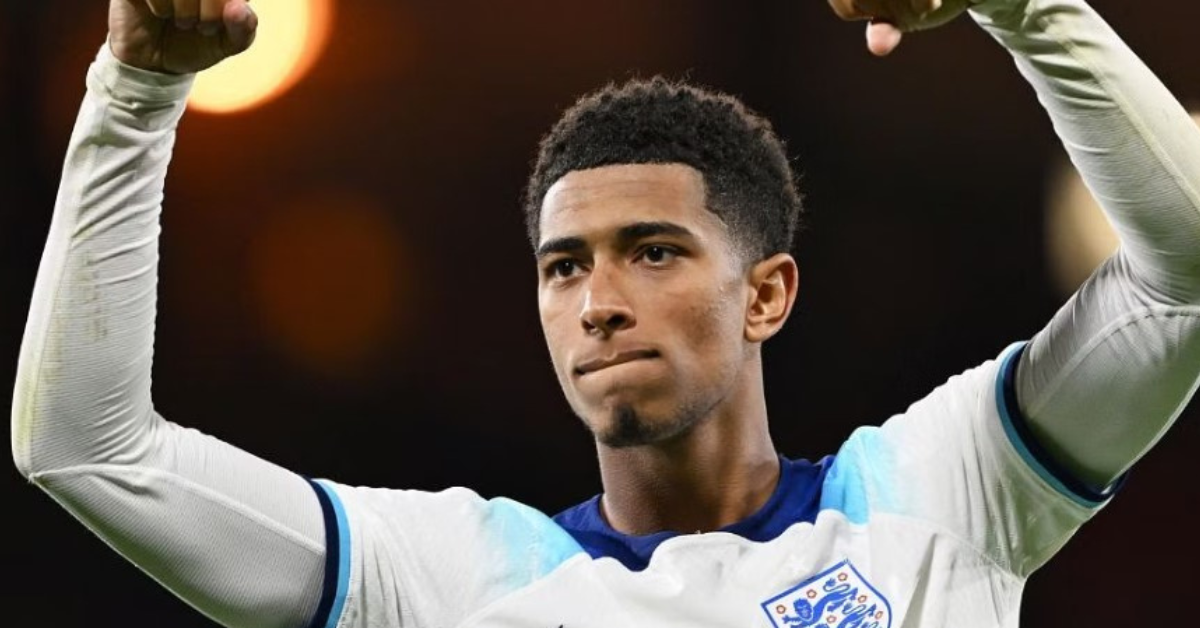 Jude Bellingham's EAFC 24 Pace Rating Surprise
Real Madrid midfielder Jude Bellingham Stunned by EAFC 24 Rating
In the world of modern football, video games have become an integral part of a player's life. Whether it's FIFA, PES, or the latest EAFC installment, these games provide a unique opportunity for players to assess and sometimes even challenge their virtual representations. One such instance recently occurred with Real Madrid's young midfield sensation, Jude Bellingham, as he discovered his pace rating in EAFC 24 was not what he expected.
Bellingham's Remarkable Journey
Jude Bellingham's footballing journey has been nothing short of remarkable. The English midfielder burst onto the scene with Birmingham City in the EFL Championship before earning a high-profile move to Borussia Dortmund in 2020. His time in Germany was impressive, showcasing his incredible potential. His performances for Borussia Dortmund attracted the attention of top European clubs, eventually leading to his signing by Spanish giants Real Madrid in the summer of 2023. The transfer fee, a staggering £113 million, made Bellingham one of the most expensive signings in football history.
Bellingham's playing style is characterized by his incredible pace, directness, and versatility. He possesses all the attributes of a modern midfielder – excellent passing range, tactical intelligence, and an eye for goal. Given his rapid development and impressive performances over the past few years, Bellingham's FIFA or EAFC ratings are always eagerly anticipated by gamers and fans alike.
The EAFC 24 Surprise
As with every new edition of a football video game, the release of EAFC 24 was met with excitement from gamers worldwide. Players eagerly anticipate discovering their in-game ratings, as these ratings often reflect their real-world abilities and attributes. In the case of Jude Bellingham, there was an unexpected twist.
In a video segment shot for Real Madrid's official YouTube channel, Bellingham, along with teammates Brahim Diaz, Lucas Vazquez, and Rodrygo, was asked to predict his pace rating in the latest EAFC game. Given his blistering speed and ability to surge past opponents in real life, Bellingham confidently predicted a pace rating of 84. However, when the moment of truth arrived, he was in for a surprise. EAFC 24 had rated his pace at 76, considerably lower than he expected.
The Reaction
The video captures the priceless reaction of Jude Bellingham as he learns about his pace rating. He appears genuinely surprised and bemused by the rating displayed on the screen. While Diaz, Vazquez, and Rodrygo came remarkably close to their actual pace ratings, Bellingham's prediction was significantly off the mark. His teammate, Brahim Diaz, couldn't resist a playful jibe at Bellingham's running style, adding to the amusement of the moment.
It's worth noting that these player ratings in football video games are a subject of debate and discussion among fans and players themselves. Often, players feel their virtual counterparts don't accurately represent their abilities, leading to moments of humor and surprise when the ratings are revealed.
Jude Bellingham's reaction to his EAFC 24 pace rating quickly became a topic of conversation among football fans and gamers. Social media platforms were abuzz with reactions, memes, and discussions about the young midfielder's surprise. Some fans found the moment endearing, while others speculated on how the game's developers arrived at the rating.
The banter and camaraderie among the Real Madrid players in the video exemplify the playful spirit that often accompanies such rating reveals. Despite the initial surprise, Bellingham took the moment in good humor, showing his down-to-earth personality and ability to laugh at himself.
Jude Bellingham's Bright Future
As Jude Bellingham continues his career at Real Madrid, his remarkable journey in football is far from over. At just 20 years old, he has already achieved so much and is widely regarded as one of the brightest talents in world football. His time in Spain's capital will undoubtedly provide him with more opportunities to showcase his skills and potentially earn higher ratings in future EAFC installments.
The world of football, both on and off the pitch, is filled with moments of humor, surprise, and camaraderie. Jude Bellingham's reaction to his EAFC 24 pace rating is a reminder that even the most talented and accomplished athletes can find amusement in the virtual realm of video games. It's these moments that add a touch of authenticity and relatability to the world of football, bridging the gap between fans and their idols.
In conclusion, Jude Bellingham's EAFC 24 pace rating surprise serves as a delightful and light-hearted episode in the world of football gaming. It showcases the humility and sense of fun that many players, even at the highest level, bring to their virtual selves. As Bellingham's career continues to ascend, fans can look forward to more exciting moments, both on the field and in the world of gaming.
For more related updates visit our official website .
By- Sahiba Suri